Caterpillar Says Wall Street's 2017 Profit Estimate 'Too Optimistic'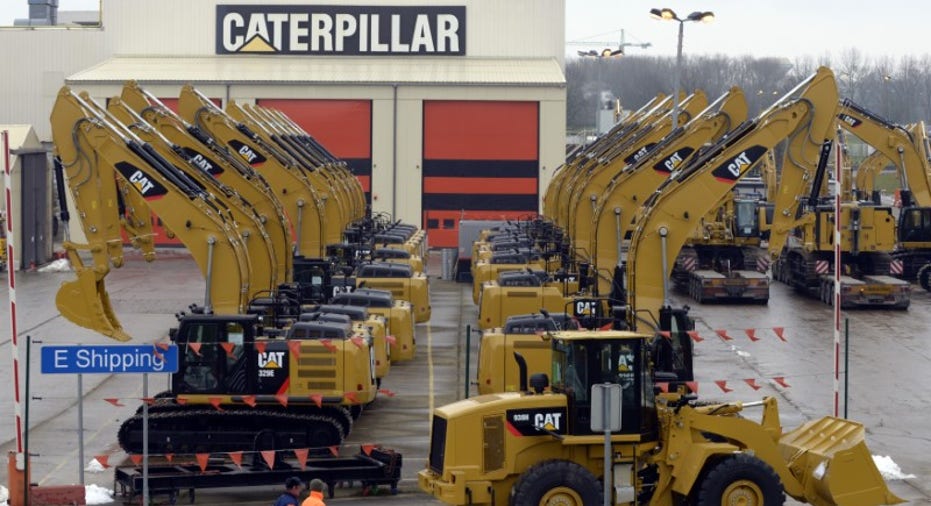 Caterpillar Inc, the world's largest construction and mining equipment maker, said analysts' earnings expectations for 2017 were "too optimistic" as oil prices continued to remained volatile.
The company, however, said it was encouraged by the potential of a U.S. infrastructure bill, tax reforms, commodity prices and the recent announcement by the Organization of the Petroleum Exporting Countries (OPEC) to curb production.
Oil prices soared more than 10 pct on Wednesday as some of the world's largest producers agreed to curtail production for the first time since 2008 in a bid to support prices.
Analysts on average expect Caterpillar to report 2017 earnings of $3.25 per share, according to Thomson Reuters I/B/E/S. The company said the consensus sales estimate of $38 billion was a reasonable midpoint expectation. (http://bit.ly/2gDe4x3)
Caterpillar, considered a bellwether for global industrial demand, cut its 2016 revenue outlook for the second time in October, hurt by weak demand for new heavy machinery partly due to slowing global economic growth and weak oil prices.
The company's shares have jumped 14 percent since the surprise victory of Donald Trump in the U.S. presidential election.
Trump has pledged to spend $1 trillion over 10 years on building infrastructure, providing a much needed boost to the beaten-down construction equipment and primary metals companies.
Caterpillar said on Thursday that a potential infrastructure bill would have little impact in 2017.
The company's shares were up 0.4 percent at $96.00 in afternoon trading, after hitting a nearly two-year high of $97.30 earlier in the session.
Caterpillar said in October it did not expect 2017 to be very different from 2016. For 2016, the company had then forecast adjusted earnings of $3.25 per share and revenue of about $39 billion. (Reporting by Ankit Ajmera in Bengaluru; Editing by Saumyadeb Chakrabarty)