Caterpillar Pares Its Guidance Amid Sluggish Demand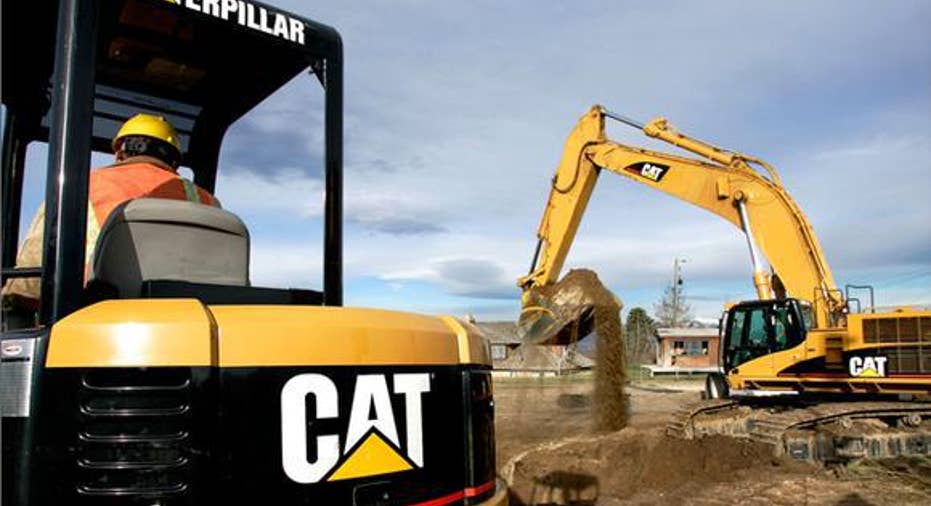 Caterpillar pared its earnings and revenue forecasts for the year as demand for its construction and mining equipment remained sluggish through the first quarter, with little sign of challenges easing this year.
Shares slipped 1.5% to $77.46 in premarket trading.
The company now expects revenue between $40 billion and $42 billion for 2016, compared with prior guidance of $40 billion to $44 billion. That means the midpoint of the outlook range was cut by $1 billion, to $41 billion, slightly above the consensus estimate of $40.61 billion that analysts had projected, according to Thomson Reuters.
Though the company said it had seen some market improvements, it lowered its full-year outlook, citing factors such as lower transportation sales -- including rail, marine and the ending of production of on-highway trucks -- lower mining sales and weaker price realization than expected.
Caterpillar also expects per-share profit of $3, or $3.70 excluding restructuring costs, compared with its previous outlook of $3.50, or $4 excluding restructuring costs. The company said the lower profit outlook reflected declining sales and higher restructuring costs.
The guidance cut came Friday as Caterpillar reported first-quarter results, which showed demand for the company's equipment in the period continued to be dismal. Though there has been moderate strength in the U.S. construction sector, that hasn't been enough to offset plunging sales of machinery and engines used for oil and natural-gas production and mining of commodities such as coal.
Markets outside the U.S. that were once a growth engine for the company lately have been a drag on performance. First-quarter sales in Latin America fell 43%, largely on widespread economic weakness, particularly in Brazil and Mexico.
Caterpillar had backed its full-year guidance in March, but lowered first-quarter forecasts put pressure on executives to deliver in the second half. Industry analysts were skeptical about a significant improvement in market conditions, and some warned that Caterpillar could have to pare its 2016 guidance.
Over all, Caterpillar posted a profit as $271 million, or 46 cents a share, compared with $1.25 billion, or $2.03 a share, in the year-earlier period. Excluding restructuring costs, the company earned 67 cents a share.
Caterpillar had guided for adjusted first-quarter earnings in a range of 65 cents to 70 cents per share. Analysts were projecting 68 cents a share.
Revenue fell 26% to $9.46 billion, above company expectations for $9.3 billion to $9.4 billion. Analysts had projected $9.39 billion.
Caterpillar expects to cut 10,000 jobs by the end of 2018, about 8% of its workforce.
Write to Joshua Jamerson at joshua.jamerson@wsj.com and Bob Tita at robert.tita@wsj.com