Caterpillar blows past Wall Street estimates, share rise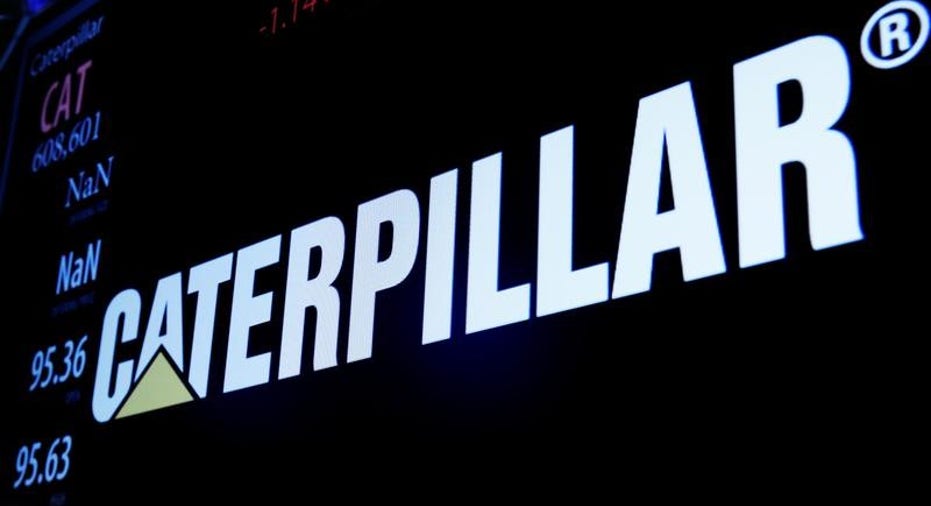 Oct 24 (Reuters) - Caterpillar Inc. (NYSE:CAT) smashed Wall Street's profit and sales estimates, driven by robust demand for its construction equipment in North America and China, and raised its full-year forecasts, sending its shares up 6 percent.
Sales surged across all of the company's key businesses in the third quarter, including construction in China, on-shore oil and gas in North America and increased capital investments by mining customers.
Caterpillar said it now expects 2017 sales and revenue of $44 billion, up from its earlier forecast of $42 billion to $44 billion.
The company now expects adjusted earnings of $6.25 per share, up from the $5.00 it had previously forecast.
Profit attributable to common stockholders rose to $1.06 billion, or $1.77 per share, in the third quarter ended Sept. 30, from $283 million, or 48 cents per share, a year earlier.
Excluding restructuring costs, Caterpillar earned $1.95 per share, compared with 85 cents per share, a year earlier.
Total sales and revenue rose to $11.41 billion.
Caterpillar's shares were up 6.84 percent at $140.69 in premarket trading. (Reporting by Rachit Vats in Bengaluru; Editing by Saumyadeb Chakrabarty)