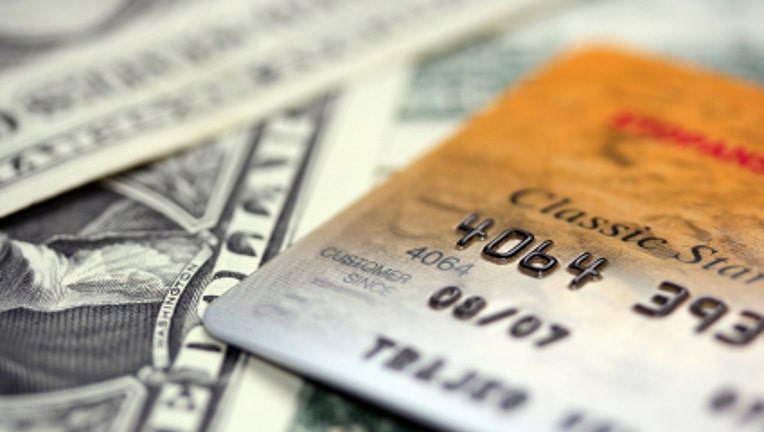 Less cash, more problems? On the same day we're hearing fewer people are carrying cash, a new report from the Fed shows credit card debt is soaring.
A new Bankrate study showing nearly 8 out of 10 Americans carry less than $50 cash on a daily basis and nearly 1 in 10 customers don't carry cash at all.  This study comes at the same time the New York Federal Reserve is saying U.S. household debt rose by $129 billion in the first quarter,  totaling $11.65 trillion overall.
Bankrate analyst Greg McBride says the connection between the reports is evident.  "People carry little in the way of cash because they prefer the convenience of paying with plastic, have rewards programs that incentivize them to do so, and have protection from unauthorized debit and credit card transactions, unlike cash," he said.
While the cashless trend may not be good for the greenback, Simon Financial President Saul Simon says it's really not good for consumers, either. "Turning to plastic is dangerous. It becomes a crux for [shoppers] and this is precisely how bad habits and debts are formed.  No matter what you do, you should always carry extra cash."
Many say paying with cash makes you more conscious of what you're actually purchasing.  As FOX Business anchor and Managing Editor Neil Cavuto says, "Paper means little but it keeps you thinking. When I lost my wallet and had only some cash, I sure knew what I was spending on."
Not everyone is seeing the death of paper money as a bad thing.  Chapwood funds Chief Risk Strategist Jared Levy says, "Cash is debt.  Carrying cash guarantees that you are losing money over time with interest and inflation."
But Levy admits the dangers of moving completely away from cash. "With fewer young people keeping paper record backups, I am scared to death," he says. "We are moving to an all-digital age that is subject to hackers."
(For much more on this topic watch "Cavuto" tonight at 8 p.m. on FOX Business.)
Ralph Giordano is Senior Producer for "Cavuto" -- follow him on Twitter @RalphGiordano.