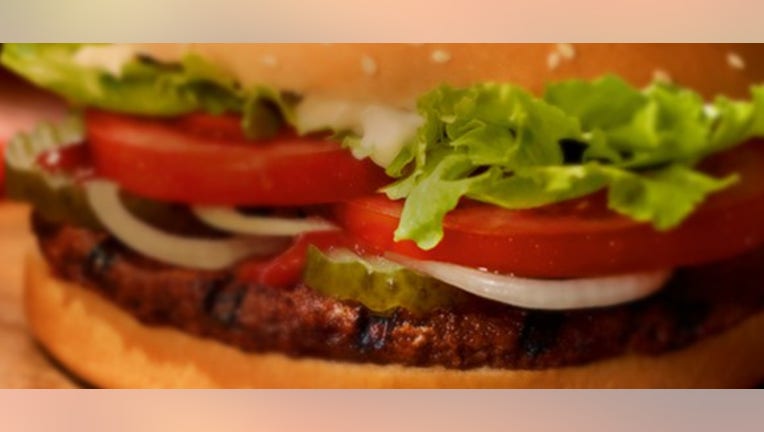 Carrols Restaurant Group, Inc.(NASDAQ: TAST)announced mixed first-quarter 2017 results on Tuesday morning, highlighted by solid top-line growth driven by new restaurant acquisitions, and offset by an expected modest comparable-restaurant sales decline as the company lapped a particularly strong performance last year.
Let's loosen our belt buckles, then, and have a closer look at how the country's largest Burger King franchisee started the new year.
Image source: Burger King.
Carrols Restaurant Group results: The raw numbers
Data source: Carrols Restaurant Group.
What happened with Carrols Restaurant Group this quarter?
Carrols' top-line growth was driven by the acquisition of 99 restaurants since the beginning of 2016, notably including 43 restaurants acquired in and around Cincinnati last quarter.
Comparable-restaurant sales declined 0.6%, including 2.6% growth in average check and a 3.2% decline in customer traffic, as Carrols lapped a 5.7% increase in comps during last year's first quarter.
Adjusted earnings before interest, taxes, depreciation, and amortization (EBITDA) declined 24.9% to $13.9 million, hurt by higher wages and commodity costs, increased promotions and discounts, and the seasonally weak first quarter.
On an adjusted (non-GAAP) basis, which adds perspective by excluding items like acquisition expenses and impairment and other lease charges, Carrols' net loss was $4.8 million, or $0.14 per diluted share.
By comparison, consensus estimates predicted Carrols would turn in a narrower adjusted net loss of $0.07 per share on lower revenue of $234.3 million.
What management had to say
Carrols Restaurant Group CEO Daniel Accordino stated:
Looking forward
Carrols Restaurant Group now expects total restaurant sales of $1.03 billion to $1.06 billion (narrowed from $1.02 billion to $1.07 billion previously), including comparable-restaurant sales growth of 2% to 3% (compared to 2% to 4% previously). Carrols also anticipates adjusted EBITDA of $90 million to $95 million (down from $90 million to $100 million before).
Finally, Carrols expects capital expenditures for the year of roughly $65 million to $85 million. That's an increase of $10 million to both ends of its previous cap ex guidance range, as it now plans to remodel 28 to 32 restaurants (up from 20 to 25 before), rebuild six to eight restaurants (from five to seven before), and build 10 to 15 new restaurants (up from seven to 15 before), including two to three relocations. Meanwhile, Carrols will close 15 to 20 locations this year, down from its previous plan to close 20 to 25 restaurants.
In the end, between the narrowing of its revenue guidance, slightly more pronounced weakness in comps, and the small acceleration of its development plans, there were no big surprises in Carrols Restaurant Group's results today. So it's equally unsurprising to see shares trading modestly lower on the news. As Carrols continues implementing its long-term plans to generate value for shareholders, I think investors should be content with where it stands.
10 stocks we like better than Carrols Restaurant GroupWhen investing geniuses David and Tom Gardner have a stock tip, it can pay to listen. After all, the newsletter they have run for over a decade, Motley Fool Stock Advisor, has tripled the market.*
David and Tom just revealed what they believe are the 10 best stocks for investors to buy right now... and Carrols Restaurant Group wasn't one of them! That's right -- they think these 10 stocks are even better buys.
Click here to learn about these picks!
*Stock Advisor returns as of May 1, 2017
Steve Symington has no position in any stocks mentioned. The Motley Fool recommends Carrols Restaurant Group. The Motley Fool has a disclosure policy.