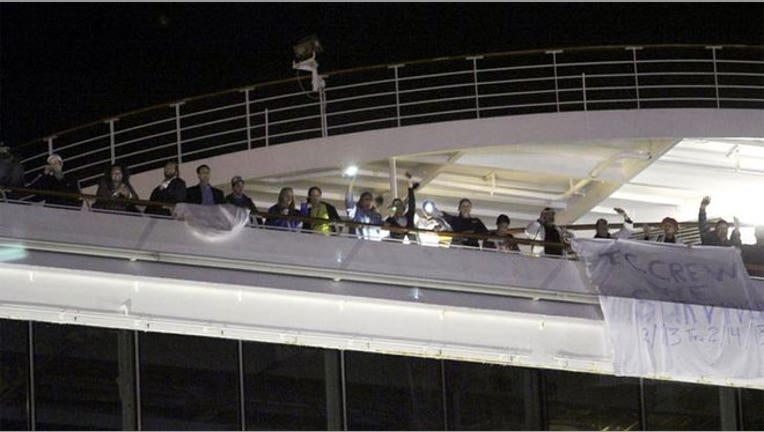 Shares of Carnival (NYSE:CCL) fell more than 2% on Monday in the first day of trading after the cruise operator revealed a tepid outlook amid mounting costs to fix its troubled fleet.
The Miami-based company said Friday that it anticipates a sharp rise in ship repair costs due to recent mechanical problems, including one in February that left a ship stranded for days in the Gulf of Mexico without power or working bathrooms as well as an emergency generator problem last week that left a ship moored in St. Maarten.
Carnival believes rising costs will weigh on current-quarter and full-year results.
Analysts responded with a wave of price target cuts and downgrades on Monday, sending its shares down about 2% to $34.28 and pushing them down a total of 5% since the beginning of January.
Shore Capital downgraded the world's largest cruise operator to "hold" from "buy," while independent brokerage Exane cut Carnival to "neutral" from "outperform." Standard and Poor's revised its rating outlook on Carnival to "negative" from "stable," citing the potential for a sales hit deriving from its recent ship problems.
"The negative outlook revision reflects our belief that net revenue yield may decline in the low-single-digit area as a result of greater ticket price discounting than previously expected following a number of incidents involving Carnival branded ships," S&P credit analyst Emile Courtney said in a note.
The ratings company nevertheless reaffirmed its 'BBB+' rating, which it says reflects a  belief that Carnival will improve leverage measures in line with thresholds in fiscal 2014, barring a prolonged period of ticket price discounting.
Meanwhile, Credit Suisse (NYSE:CS) axed its price target on Carnival to $34 from $35 and Nomura cut its target to $42 from $46 but maintained its "buy" rating.
"It's difficult to tell if four incidents over six weeks reveals the impact of years of thrifty maintenance, an aging fleet, or just plain bad luck," Nomura analyst Harry Curtis said in a note. "Regardless of the cause, sector sentiment is at its lowest point since CCL's Concordia shipwreck last year."
Curtis, however, like Standard & Poor's, remains bullish on Carnival long term, noting that while "it's difficult to defend CCL," its $3 EPS power next year "warrants support."
Carnival on Friday lowered current quarter EPS guidance to between four and eight cents a share compared with the consensus view of 29 cents, according to a Thomson Reuters poll. For the full year, it anticipates adjusted EPS of $1.80 to $2.10, below the Street's $2.35.