Carlyle Group Pinch Hits For Government Stats as Shutdown Lingers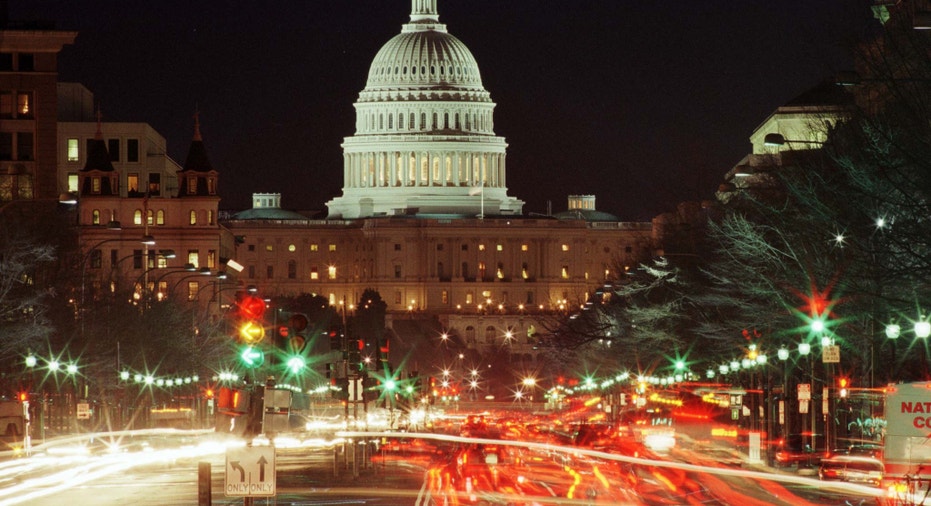 The two-week-long shutdown of the federal government has left many market participants craving the official government statistics that sway investment decisions.
By sifting through confidential data from its more than 200 portfolio companies, The Carlyle Group (NYSE:CG) is attempting to step up to fill that void.
Late last week, the private-equity firm released several proprietary U.S. economic indicators that seek to mimic the missing government data by measuring everything from lumber demand to the production of appliances like washing machines.
The move demonstrates how the private sector is coping with the lack of government data and highlights the significant visibility advantage that Carlyle and other sophisticated investors have.
Frustrations Over Lack of Data
The lack of official government data is like "flying (only) with your instruments," said Jason Thomas, director of research at Carlyle who served as a White House economic adviser from 2006 to 2008. "It's very frustrating. It adds insult to injury."
Carlyle unveiled its proprietary U.S. economic indicators last Friday to serve as a proxy for the government's reports on retail sales, consumer prices, new residential construction, durable goods orders and gross domestic product.
The decision to release the economic indicators, which Carlyle has been developing for the past several years, was "entirely attributable" to the government shutdown, Thomas said.
In addition to these major economic reports, the government shutdown and resulting furlough of employees has deprived commodities traders of closely-watched crop reports and weekly oil statistics. 
Carlyle owns more than 200 companies in a number of diverse industries like aerospace, financial services, health care and transportation. Notable alumni companies include Dunkin' Donuts parent Dunkin' Brands (NASDAQ:DNKN) and car-rental company Hertz (NYSE:HTZ).
"Everybody is looking for additional sources of insight on the economy with the government shutdown. (Carlyle's) point of view is valuable given the access they have to their portfolio of companies," said Russell Price, senior economist at Ameriprise Financial (NYSE:AMP).
Lumber Demand Hints at Housing Strength
So how does it work?
By using appliance production data derived from a U.S.-based company owned by Carlyle, the firm estimates that if the government had been open on October 11, the Commerce Department would have said September retail sales inched up 0.25%.
Thomas declined to specify which company was used. The firm said its measure has been 77.5% correlated with the official government retail sales data.
Carlyle's 0.25% estimate isn't far from the 0.0% figure economists had already been projecting.
"We try to look through the orders, shipments, occupancy rates and inventories and try to identify which of those series have the most statistically significant and durable correlation to government data," said Thomas. "Hopefully they accurately capture what's ultimately released."
Carlyle used data from a portfolio company on demand for lumber used in housing construction to estimate housing starts are running at an annual clip of 913,000 units, compared with 891,000 previously.
Car Rentals Foreshadow Retail Sales
Investors likely won't get their hands on the government's official report on September new residential construction, which had been scheduled for release on Thursday. But Carlyle said its metric is 94% correlated with the official government figures. It also matches consensus calls from economists for construction activity to expand to 913,000 units.
It's possible the government shutdown will be resolved in time for the Commerce Department to release its estimate on September durable goods orders on October 25.
By scrutinizing telecommunications orders received by a Carlyle-owned company, the firm believes these orders for big-ticket items jumped 6.6% year-over-year last month to $68.6 billion. This metric is 80.8% correlated with the government's report, Carlyle said.
All of this underscores how savvy private-equity firms can use the plethora of statistics available to them to draw conclusions ordinary investors may not be able to reach by themselves.
While Carlyle wouldn't talk about which current portfolio companies were used in its analysis, it did say that Hertz served as a key source of data in the past.
Thomas said the number of Hertz car rentals for leisure purposes was 85% correlated with retail sales. Earlier this year, Carlyle fully exited its investment Hertz, which was acquired by a group of private-equity firms in December 2005 for $5.6 billion.
Overseas Value
Private-sector data have a mixed track record in terms of being able to predict official government statistics.
Payroll firm ADP releases its monthly employment report two days ahead of the government's closely-watched jobs report, which was scrapped earlier this month due to the shutdown.
ADP has "vast exposure to payrolls across the United States," Price said, but "even their report is close to the market but never quite spot on on a consistent basis."
Roughly half of Carlyle's 200 portfolio companies are based outside the U.S., sometimes in countries with unreliable official government statistics. Thomas said the firm uses indicators similar to the U.S. ones as a way to help make investing decisions in those countries.
"Our data may serve as a better barometer of underlying economic conditions than official data in some situations," he said.