Cargo owners in flight to safety after Hanjin collapse, shipping lines say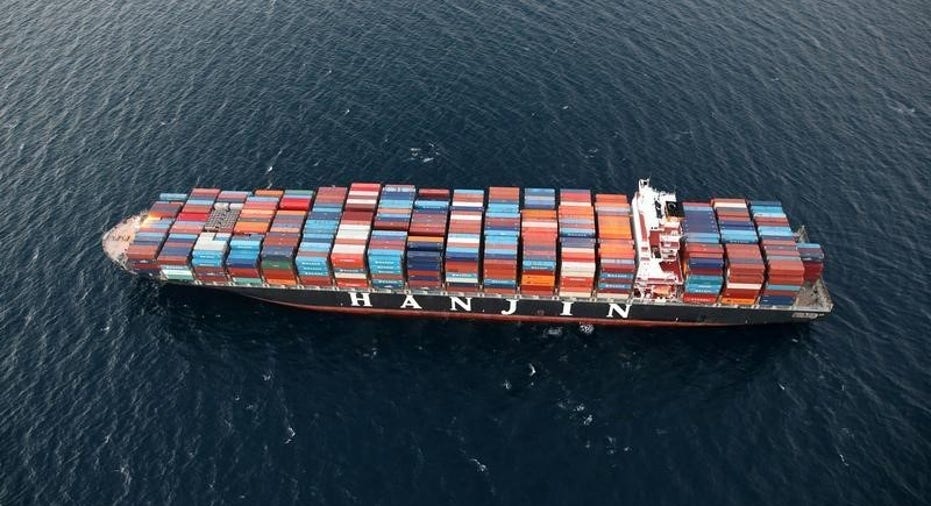 Cargo owners are becoming more concerned about risks and are shifting their business to shipping lines deemed more financially stable after the collapse of South Korea's Hanjin Shipping Co Ltd <117930.KS>, top shipping executives said. 117930.KS>
Robbert van Trooijen, Asia Pacific chief executive of AP Moeller-Maersk's container shipping arm, said the company was seeing a "flight to safe havens" after the August collapse of Hanjin left $14 billion of cargo stranded at sea.
"It reminded the customer of the financial situation of many of the carriers in the trade," he told Reuters via a telephone interview on Monday, adding most firms' financial stability was "not great."
"We've seen that the debate around the viability of the supplier is a more important element in the contracting decision... A lot of customers are looking at the more stable shipping lines to contract their cargo with," he said.
Hanjin became the biggest casualty of the shipping industry's worst ever downturn, which started after the 2008 global financial crisis as an excess of ship capacity and slowing trade dragged down freight rates.
Maersk's comments were echoed by Taiwanese rival Evergreen Marine Corp <2603.TW> which also told Reuters last week it had recently provided relevant information to large U.S. companies to assure them of its financial health. 2603.TW>
"They are making additional efforts to check shipping firms' financial status. The most important thing for us is to assure our customers. We have the support of our parent company, Evergreen Group," said the shipping line's spokesman Golden Kou.
To survive, multiple shipping lines have embarked on mega-mergers or teamed up with rivals, the latest being Japan's top three carriers who announced last week that they would merge operations to create the world's sixth-largest fleet.
Kou said Evergreen had no plans to merge with a rival and had not been approached by investment banks about the possibility of a merger.
Maersk Line, which holds about 15.5 percent of global capacity, has said it is ready to use its financial muscle to snap up struggling competitor.
Van Trooijen declined to comment on whether the growing caution toward shippers would hasten the demise of weaker shipping lines, but said he expected the acceleration in merger activity to continue.
"We strongly hope it will continue," he said. "The industry was too fragmented in the past and some consolidation is simply in the good interest of the global supply chain and the shippers."
(Reporting by Brenda Goh in SHANGHAI and Faith Hung in TAIWAN; Editing by Christopher Cushing)