Cara Therapeutics Delivers Important Win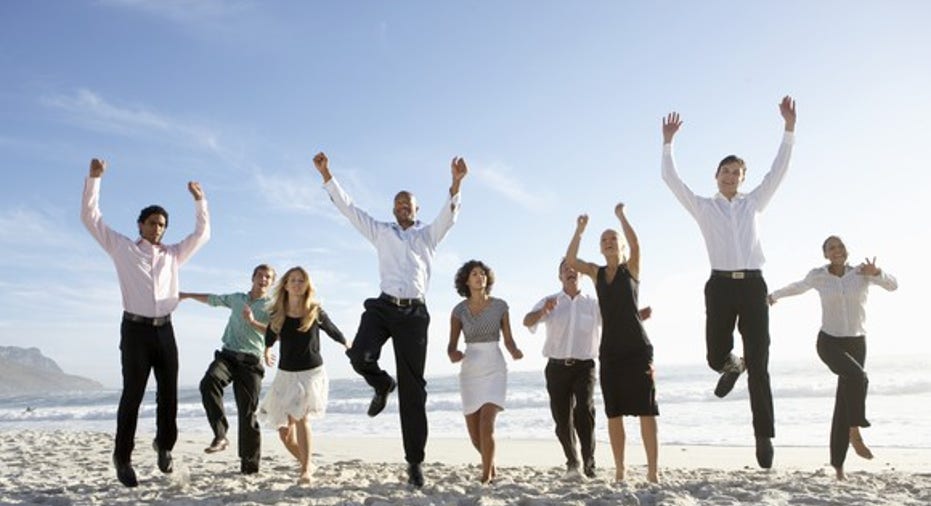 Cara Therapeutics (NASDAQ: CARA)is developing a new, less-addictive drug to relieve pain, and this week the company rolled out compelling phase 2 study results that suggest it may provide new help for people suffering from kidney disease requiring dialysis.
A big step forward
Cara Therapeutics clinical stage pain drug -- CR845 -- attacks pain closer to the source by targeting kappa-opioid receptors in the sensory nerves in the periphery of the body. It also decreases the likelihood of euphoria that can lead to opioid abuse by being harder to pass through the blood brain barrier.
Image source: Getty Images.
This week, Cara Therapeutics reported results for CR845 as a treatment for patients with chronic kidney disease who suffer from uremic pruritis, a chronic itch that affects up to 70% of the 456,000 patients receiving dialysis in the United States. Currently, the FDA hasn't approved any drugs that are specifically for use in this indication.
In the trial, CR845 patients had a 68% reduction in pain versus a placebo, based on a 0-10 rating scale after eight weeks of treatment. CR845 also delivered a 100% greater reduction versus a placebo in the Skindex-10 score, a quality-of-life scale.
The findings pave the way for Cara Therapeutics to sit down with the FDA to design a registration-ready phase 3 trial, the details of which won't be announced for a while.
Irons in the fire
The news adds conviction that other pain reduction trials under way may pan out similarly.
The company is evaluating CR845 in the post-operative surgical setting, where the drug is being studied for use after abdominal surgery. If the 450-person study is a success, it could provide a new pain therapy that reduces the need for opioids following the 60 million surgeries that are performed in the U.S. annually. Data from this trial should be available in the second quarter.
Management is also researching the use of CR845 to relieve knee and hip pain caused by osteoarthritis. Currently, patients whose pain isn't adequately controlled by NSAIDs advance to corticosteroids or opioids. However, corticosteroids provide short-term relief that wears off within weeks, and opioids have their own significant drawbacks, including a risk of dependence. If CR845 is ultimately a success in this indication, it could reshape the standard of care for millions of osteoarthtritis pain patients.
Looking ahead
The uremic pruritis results were better than the 54% reduction in baseline observed in the phase 2 dose-ranging study, and CR845's safety profile doesn't appear to raise any unexpected concerns.
Cara Therapeutics won't be able to offer investors any insight into the timing of phase 3 until it meets with the FDA, but investors will get additional insight into CR845's efficacy and safety when the post-operative surgery and osteoarthritis data is unveiled.
Overall, this is an intriguing clinical-stage company that has a novel approach to tackling a multibillion-dollar indication. However, it doesn't have any products currently on the market, and it's losing money. Last year, management reported a full year net loss of $58.4 million. The pace of its cash burn has the c-suite thinking its current cash and investments will only last about another year, so it's likely that a dilutive stock offering will be in the works soon to shore up its balance sheet.
Because there's no guarantee that its late stage trials back up CR845's mid-stage results, and dilution could be coming, this company's stock is best suited for risk tolerant investors able to withstand a possible stumble or news of an offering.
10 stocks we like better than Cara TherapeuticsWhen investing geniuses David and Tom Gardner have a stock tip, it can pay to listen. After all, the newsletter they have run for over a decade, Motley Fool Stock Advisor, has tripled the market.*
David and Tom just revealed what they believe are the 10 best stocks for investors to buy right now... and Cara Therapeutics wasn't one of them! That's right -- they think these 10 stocks are even better buys.
Click here to learn about these picks!
*Stock Advisor returns as of February 6, 2017
Todd Campbell has no position in any stocks mentioned.His clients may have positions in the companies mentioned.The Motley Fool has no position in any of the stocks mentioned. The Motley Fool has a disclosure policy.