Capital One vs. Vanguard: Best IRA Accounts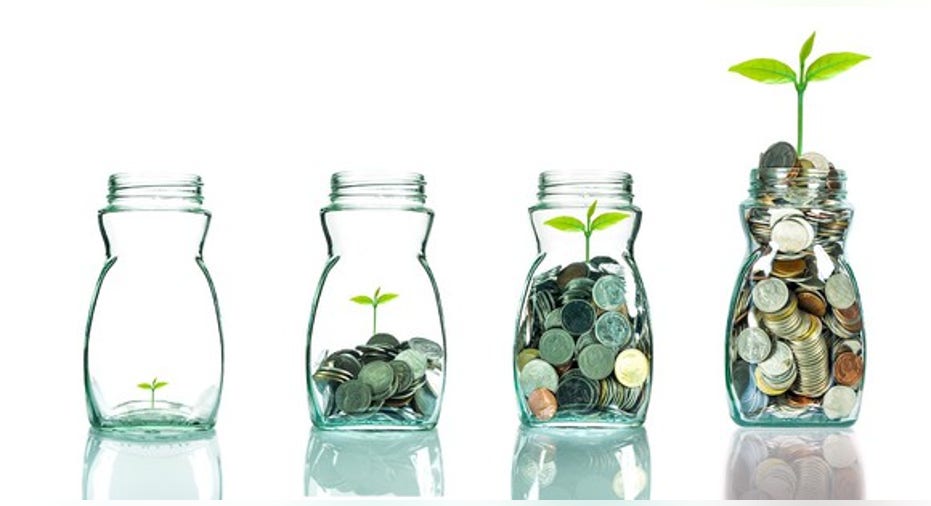 Making the decision to open an IRA is a big step for your financial future. IRAs provide the opportunity to grow your wealth tax-deferred (or tax-free!), from investments that you can pick and choose for your own portfolio.But where you open an IRA matters. Here's how two popular brokers, Capital One and Vanguard, compare for IRA accounts.
Commission prices and trading costs
The good news is that while trading isn't completely free, it is more affordable than it used to be. Here we've compared the standard prices of Capital One to Vanguard to show you how these two brokers compare on commission costs.
| Brokerage | Stocks and ETFs | Stock Options | Mutual Funds |
| --- | --- | --- | --- |
| Capital One | $6.95 per trade | $6.95 + $0.75 per contract | $19.95 per purchase |
| Vanguard | $7.00 per trade | $20.00 + $1.00 per contract | $35.00 per purchase |
Data source: company websites.
With their stock and ETF commissions differing by just a nickel, stock and ETF commissions are unlikely to be a deal-breaker. But be aware there may be lower priced options. Capital One's ShareBuilder program reduces commissions to just $3.95 per trade, provided that it isn't time-sensitive. Vanguard lowers commissions for investors who invest more in its mutual funds and ETFs, with the first break starting at $50,000 in assets.
You may want to check outspecial offers for IRA accounts, which typically include cash bonuses and commission-free trades, and thus act as an effective discount.
Mutual fund selection and commission-free choices
Investors who prefer investing in funds will find that Capital One and Vanguard both offer thousands of funds, many of which you can invest in without paying a fee.
| Brokerage | Total Mutual Funds | No-Load, No-Transaction-Fee Funds (NTF) | Commission-Free ETFs |
| --- | --- | --- | --- |
| Capital One | More than 1,100 | More than 400 | Not available |
| Vanguard | More than 7,500 | More than 1,300 | 70 Vanguard ETFs |
Data source: company websites and representatives.
Commission-free ETFs and no-transaction-fee funds can save investors a fortune in trading costs over the long haul. At $35 per trade at Vanguard, and $19.95 at Capital One, trading costs would add up to more than $1,000 per year to purchase shares of a mutual fund each week.
Minimum deposit requirement for IRAs
You don't need to be a billionaire to open an IRA. With no-minimum brokers like Capital One or Vanguard, you'll be able to start small and build your balance over time. As always, though, you'll need to be able to afford one share of a fund, ETF, or stock to make an investment. And some mutual funds have their own minimums ($250 on up to $3,000 or more).
Build up your balance with routine contributions to a Roth or Traditional IRA. Image source: Getty Images.
International stocks and ADRs
You don't need a private jet to become part owner of an international company. Both Capital One and Vanguard offer the ability to invest in foreign companies, with some limitations. Here's how they compare:
| Type of investment | Capital One | Vanguard |
| --- | --- | --- |
| | Yes | Yes |
| Stocks traded on international stock markets | No | Yes (Vanguard Brokerage Block Desk) |
| Mutual funds and ETFs of foreign stocks | Yes | Yes |
Data source: company websites and representatives.
In general, brokerages can be divided into two camps: brokers that can send your trades to international exchanges (Vanguard) and brokers that don't offer the service (Capital One).
Importantly, virtually all brokers offer some access to invest overseas through ADRs, which trade on U.S. exchanges but track the performance of a foreign-listed stock. Adidas is an example of a foreign-listed company with an ADR in the United States. Only a few brokers offer direct access to international markets, however.
Mobile app reviews
Whether you're sitting in midtown Manhattan or on vacation in Italy, you can check your account and make trades from your mobile phone or tablet. Here's how each brokers' users and customers rated their mobile trading apps, as of Jan. 31, 2017:
| Brokerage | Apple App Store | Google Play |
| --- | --- | --- |
| Capital One | 3.0 stars | 3.0 stars |
| Vanguard | 2.5 stars | 4.0 stars |
Data source: relevant app stores.
IRA fees: Maintenance and inactivity fees
Fees can be numerous, but in many cases, they're avoidable. Capital One doesn't charge any maintenance or inactivity fees. Vanguard, however, charges a completely avoidable fee to some accounts each year.
The trick with Vanguard is that it will help you if you help it save on postage and printing costs. Opt in to electronic document delivery for common paperwork like statements, annual reports, and proxy filings to avoid its $20 annual account service fee.
Investors who keep at least $10,000 invested in Vanguard ETFs and mutual funds won't be charged a fee regardless of how they receive their statements (snail mail or electronically).
Capital One or Vanguard: Which is best for your IRA?
Depending on how you invest, either brokerage could be a good fit for a Roth or traditional IRA. On one hand, Capital One has lower stock commissions, particularly through its ShareBuilder service, which can also be used to make recurring purchases of its no-transaction-fee funds completely free. On the other hand, investors who favor Vanguard's funds will naturally love the fact that its list of free funds includes its own ETFs and mutual funds, and that investing in them can qualify you for discounted commissions on investments outside Vanguard's funds (stocks, options, and other companies' mutual funds and ETFs).
Ultimately, it's really all about how each broker fits within the specific qualities of your portfolio. To be clear, The Motley Fool does not endorse any particular brokerage, but we can help you find one that is a good fit for you. VisitFool.com's IRA Centerto compare several brokers all on one page, and see if you qualify for any special offers for opening a new account.
10 stocks we like better thanWal-MartWhen investing geniuses David and TomGardner have a stock tip, it can pay to listen. After all, the newsletter theyhave run for over a decade, the Motley Fool Stock Advisor, has tripled the market.*
David and Tomjust revealed what they believe are theten best stocksfor investors to buy right now... and Wal-Mart wasn't one of them! That's right -- theythink these 10 stocks are even better buys.
Click hereto learn about these picks!
*StockAdvisor returns as of December 12, 2016The author(s) may have a position in any stocks mentioned.
Jordan Wathen has no position in any stocks mentioned. The Motley Fool has no position in any of the stocks mentioned. The Motley Fool has a disclosure policy.