Canticos creators on leveraging culture for global brands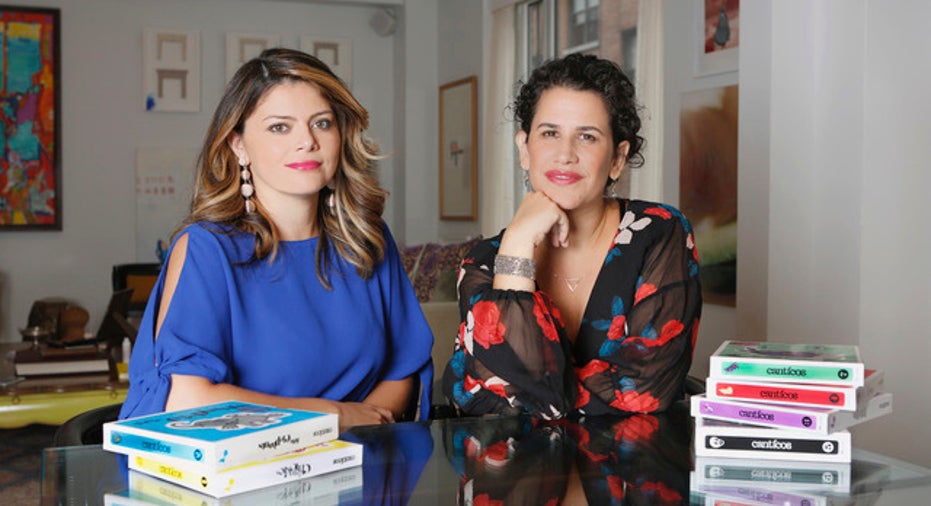 In "Pass It On," Associated Press beat reporters ask executives to share experiences and insights that will resonate with anyone managing a business.
The AP interviewed Susie Jaramillo and Nuria Santamaria Wolfe, co-founders of Encantos Media Studios. It's the family-owned company behind Canticos, a brand of bilingual books, interactives apps and videos inspired by classic Spanish-language nursery songs. Nickelodeon adapted Canticos this year to create a series for toddlers, available on its digital platforms.
Santamaria Wolfe is a former head of multicultural strategy at Twitter and Jaramillo is a former co-owner of a Latino-focused ad agency.
Q: Nickelodeon saw mainstream appeal in your Hispanic-inspired brand. What advice do you have for other multicultural brand developers?
Jaramillo: People will find your culture appealing. When it comes to products, sometimes people get narrowed-minded, thinking, if I leverage culture I won't appeal to my general market. My mantra is, "Yes you will, if you do it well." If you leverage culture elegantly, you will create a product with global appeal.
Q: What were the biggest hurdles in launching your company and how did you overcome them?
Jaramillo: The hardest thing to do is finding partners you can trust, taking a risk and not being afraid of failure. Seek out partners that see your audience as a business imperative. And when I say partners, I mean distribution partners, clients, and who you go into business with. Seek out like-minded professionals who are really passionate about the same ideas you are and don't be afraid to trust them.
Q: Canticos was first released on its own YouTube channel and individual apps. How do you harness digital technology and social media to reach your target audience?
Santamaria Wolfe: I understood the power of tech and digital to really enable a small brand to gain customer attention just as a bring brand would. One is having a presence. Moms are on Instagram, Twitter and Facebook. Two, is making sure you are connecting with the customer on an emotional level. Create little moments so that they know that you are a brand for them. We are brand by moms for moms.