Canada gives aid to Bombardier, vows to defend any trade dispute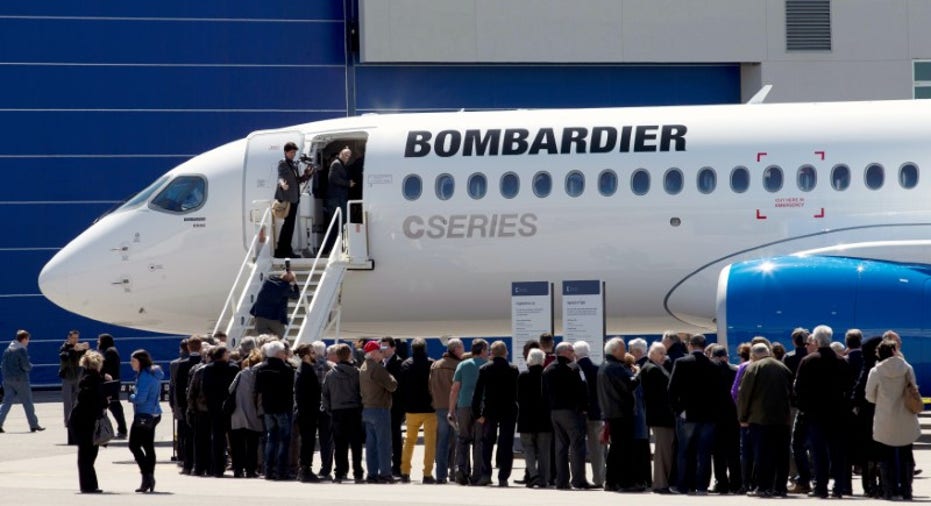 The Canadian government on Tuesday announced C$372.5 million ($283 million) in repayable loans for two of Bombardier Inc's jet programs, promising to defend the deal against a potential trade challenge by Brazil.
While the aid was far less than the $1 billion originally sought by the Canadian plane and train maker, Chief Executive Officer Alain Bellemare called it the right level of support, saying the company's financial situation had improved.
The interest-free loans, which come from a Canadian aerospace and defense fund targeting research and development projects, will be used for Bombardier's new CSeries jet and the Global 7000 business jet.
The contributions will be provided over four years with the majority allocated to the Global 7000 program and will not be repaid on a scheduled basis.
The move risks exacerbating trade wounds with rival jetmaking nation Brazil, which has already threatened to take Canada to the World Trade Organization over a $1 billion injection by Quebec for the CSeries.
Asked about the potential ramifications of the new aid, Canada Trade Minister Francois-Philippe Champagne said: "We'll fight that wherever we need to fight that."
"I'm very much prepared to defend what we're doing," Champagne added, noting other countries supported their aerospace sectors.
Bellemare said both the earlier funding from Quebec and the new federal money complied with WTO rules.
Bombardier initially asked Canada to match Quebec's investment in the CSeries, but negotiations dragged on for more than a year as the Liberal government made requests of the company, such as changes to its dual-class governing structure.
Quebec's spending on the CSeries, along with a separate $1.5 billion investment by the province's largest pension fund in Bombardier's rail division, already risks triggering a trade feud between the company and Brazilian planemaker Embraer SA.
Brazil on Wednesday will request the WTO start consultations on a dispute involving the two companies around Quebec's funding, Brazil's Foreign Ministry said.
Bombardier's CSeries competes with some Embraer jets and the smallest products of Boeing Co and Airbus Group SE.
Reimbursable loans are a pillar of the world's largest trade dispute, involving mutual transatlantic claims of unfair support for aircraft makers Airbus and Boeing.
The WTO found government loans used by European Union member states to support Airbus airplane developments constituted unfair subsidies, prompting the threat of U.S. sanctions. The case has yet to complete lengthy WTO legal and compliance processes.
($1 = C$1.3182)
(Additional reporting by Tim Hepher in Paris, Sweta Singh in Bangalore, David Ljunggren and Leah Schnurr in Ottawa; Editing by Lisa Shumaker and Peter Cooney)