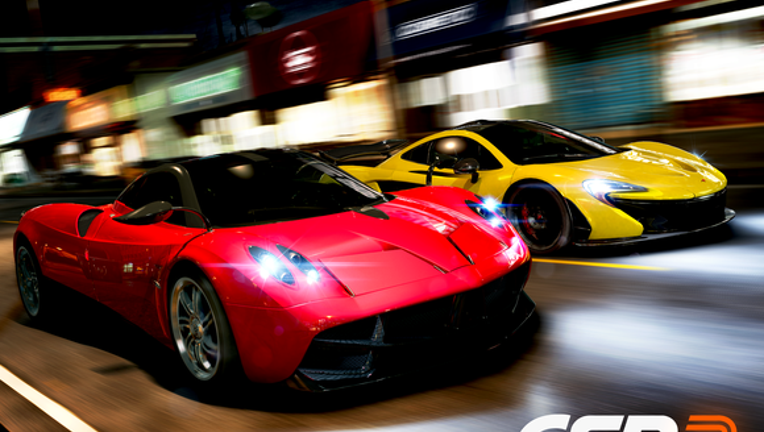 Investors weren't playing around when it came to shares ofZynga(NASDAQ: ZNGA)last week. The casual and social gaming giant saw its stock soar 10.7% after posting better than expected financial results. A few analysts also offered up some kind words for Zynga stock following the report.
Revenue grew 4% to $194.3 million for the first quarter, an uptick that may not seem so exciting but it's Zynga's strongest top-line growth since the third quarter of last year. More importantly, Zynga's own guidance called for a slight dip in revenue. Analysts were settling for $191.5 million on the top line. Bookings were even healthier, rising 14% to $207.4 million. Guidance on that front was for just $190 million.
Zynga's net loss narrowed to $0.01 a share. Adjusted EBITDA was positive, and at $16.4 million it was another metric that exceeded Zynga's earlier guidance.
Image source: Zynga.
Words with ends
Ad revenue is slipping at Zynga, down 18% over the past year. Mobile revenue and bookings rose 19% and 27%, respectively, an important metric now that mobile revenue accounts for 83% of Zynga's total revenue. Daily and monthly active users are on the rise, as well as Zynga's payer conversion rates.
Zynga Poker continues to be the biggest driver, checking in with record results. Casual and social games are often knocked by investors for their fleeting lifespans, but Zynga Poker is now 10 years old and still dealing hot hands.
Wall Street pros like the way Zynga is heading these days. Justin Post at Merrill Lynch upgraded the stock from Underperform to Neutral, swayed from his bearish ways by Zynga's improving user engagement that's driving double-digit growth in bookings.
Mike Hickey at Benchmark boosted his price target from $3.54 to $3.65. Zynga's strong quarter and healthy guidance confirm that the turnaround is starting to materialize. He's naturally sticking to his earlier Buy rating.
Cowen & Co. also chimed in with bullish observations. Cowen points out that Zynga's small loss is actually a profit of $0.02 a share on a pro forma basis.
Zynga went public at $10 in 2011, and it's still a busted IPO, trading at a third of its debutante price. However, the stock is starting to show signs of turning the corner. Last year we saw that app publishers with hot games become easy buyout targets.Candy Crush Saga parent King Digital and Clash of Clans publisher Supercell went out at healthy premiums last year. Zynga doesn't need a bailout. It has $720.4 million in cash and short-term securities, and it would have a lot more if it wasn't busy buying back its stock. Last week's rally appears to have legs.
10 stocks we like better than ZyngaWhen investing geniuses David and Tom Gardner have a stock tip, it can pay to listen. After all, the newsletter they have run for over a decade, Motley Fool Stock Advisor, has tripled the market.*
David and Tom just revealed what they believe are the 10 best stocks for investors to buy right now... and Zynga wasn't one of them! That's right -- they think these 10 stocks are even better buys.
Click here to learn about these picks!
*Stock Advisor returns as of May 1, 2017
Rick Munarriz has no position in any stocks mentioned. The Motley Fool has no position in any of the stocks mentioned. The Motley Fool has a disclosure policy.