Can Yelp Stock Bounce Back From Last Week's 15% Drop?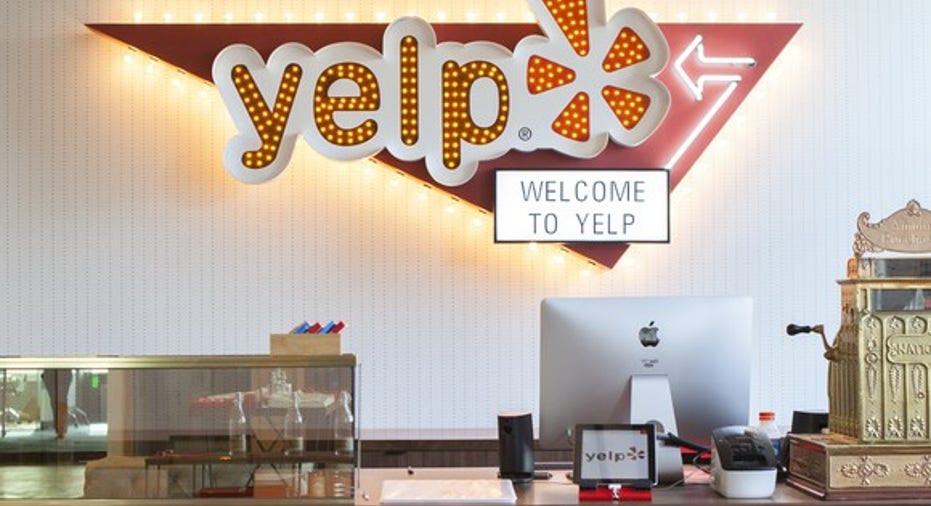 Shares ofYelp (NYSE: YELP)took a beating last week, but at least one Wall Street pro sees an opportunity for bargain-hunting investors. The venue reviews aggregator saw its stock take a 14.7% hit last week after posting uninspiring financial results.
Yelp's fourth quarter was decent at first glance. Revenue rose 27% and adjusted earnings more than doubled to $0.27 a share, well ahead of both Yelp's own initial guidance and what analysts were expecting.
Guidance was where investors flipped their lids. The $195 million to $199 million that Yelp is targeting in revenue for the current quarter may be a reasonable 23% to 25% advance, but it will be Yelp's weakest growth as a public company. Analysts were holding out for $204.4 million in revenue for the first quarter.
Decelerating revenue growth isn't a big deal. Yelp's year-over-year gains have decelerated in eight of the nine previous quarters. However, the low end of Yelp's range is essentially flat with the $194.8 million it just served up in the fourth quarter. It won't take much of a miss for Yelp to put out its first quarter with a sequential decline in revenue.
The news doesn't get any better on the way down the income statement. Yelp doesn't offer bottom-line guidance, but the $25 million to $28 million that it's targeting for this year's first quarter is well short of the $45.3 million it delivered during the fourth quarter. Analysts have responded by widening the adjusted deficit that that they now see Yelp reporting for the quarter.
Image source: Yelp.
Earning its stars
Sifting through the ruins of last week's tumble,Credit Suisse analyst Paul Bieber likes what he sees. Bieber issued a new note on Tuesday, sticking to his outperform rating and a $49 price target that implies 38% of upside from here.
The analyst feels that the monetization of Request a Quote -- a feature that allows Yelp visitors to interact with businesses -- is being ignored by his peers. He feels that Request a Quote can generate between $50 million to $210 million in incremental revenue next year. Yes, it's a wide range, but the key here is that it will all be incremental.
Yelp continues to grow. There are now 121 million reviews on its site, a 27% increase over the past year that matches its revenue growth. Local businesses keep relying on Yelp for leads, and that will continue to be the case as long as folks flock to the site for the broadest collection of reviews. Growth may be slowing, but Yelp remains the undisputed top dog in an important niche for local advertising. If Yelp can avoid a sequential slide in revenue growth this quarter, the stock should be able to bounce back.
10 stocks we like better than YelpWhen investing geniuses David and Tom Gardner have a stock tip, it can pay to listen. After all, the newsletter they have run for over a decade, Motley Fool Stock Advisor, has tripled the market.*
David and Tom just revealed what they believe are the 10 best stocks for investors to buy right now... and Yelp wasn't one of them! That's right -- they think these 10 stocks are even better buys.
Click here to learn about these picks!
*Stock Advisor returns as of February 6, 2017
Rick Munarriz has no position in any stocks mentioned. The Motley Fool recommends Yelp. The Motley Fool has a disclosure policy.