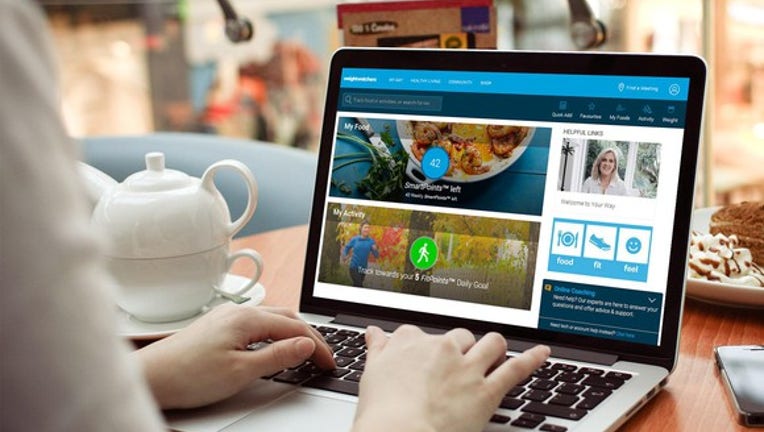 Last week's biggest gainer on the New York Stock Exchange wasWeight Watchers (NYSE: WTW), soaring 45.9% after posting mixed but ultimately satisfying financial results. The provider of weight-management solutions has been a volatile stock since Oprah Winfrey stepped up as a shareholder and the brand's marketing star in late 2015. The impact of the "Oprah effect" is finally starting to benefit Weight Watchers.
The fourth-quarter results may not seem impressive at first glance. Revenue of $267.4 million was just 3% ahead of the prior year's fourth quarter, and analysts were holding out for $274.2 million on the top line. However, Weight Watchers was able to deliver a profit of $0.20 a share, ahead of the $0.18 Wall Street pros were targeting and reversing a year-ago loss.
The best news for Weight Watchers is its growing subscriber count. It now has 2.62 million subscribers on its rolls, nearly 10% ahead of the 2.39 million accounts it was servicing a year earlier. Weight Watchers has now come through with four quarters of positive net recruitment.
Image source: Weight Watchers.
Weight for it
A 46% surge on a mixed report may seem misplaced, but it's fair to say a short squeeze was in play last week. Short interest had spiked to 18.2 million shares leading up to the report, as speculators were betting on a disappointing report.
Having 18.2 million shares sold short is big, and the number seems even larger when you frame it within Weight Watchers' reality.The public float at Weight Watchers is just 27.4 million shares, so short interest is a whopping two-thirds of its public float. It doesn't take much to send shorts scurrying for the exit in that scenario, and the bottom-line beat was enough to do the trick.
Weight Watchers also initiated its profit guidance for the year ahead. It sees a profit of $1.30 to $1.40 a share, but that includes a one-time tax benefit of $0.15 per share that it expects to realize during the first quarter. Back that out, and the midpoint of its 2017 range is still a hearty $1.20 per share, up from the $1.03 it posted in adjusted earnings in 2016 and higher than the $1.15 analysts were expecting. Even after last week's 46% surge, the stock is trading at less than 15 times this year's earnings, a bargain if Weight Watchers can keep growing.
Investors initially cheered Winfrey's arrival in October 2015, as she tried to give her 10% stake a boost by heading up a new marketing campaign. Subscriber numbers still declined that quarter, but the platform is now gaining momentum. Winfrey's most recent "Live Fully" campaign -- whereWinfrey reveals losing more than 40 pounds on Weight Watchers -- likely played a role in strong subscriber gains through 2016 and the company's encouraging profit guidance for 2017.
In short, Weight Watchers stock hit 52-week highs last week, but there's still plenty of upside if it can keep padding its subscriber count.
10 stocks we like better than Weight Watchers InternationalWhen investing geniuses David and Tom Gardner have a stock tip, it can pay to listen. After all, the newsletter they have run for over a decade, Motley Fool Stock Advisor, has tripled the market.*
David and Tom just revealed what they believe are the 10 best stocks for investors to buy right now... and Weight Watchers International wasn't one of them! That's right -- they think these 10 stocks are even better buys.
Click here to learn about these picks!
*Stock Advisor returns as of February 6, 2017
Rick Munarriz has no position in any stocks mentioned. The Motley Fool has no position in any of the stocks mentioned. The Motley Fool has a disclosure policy.