Can Vera Bradley, Inc. Bounce Back After Last Week's 15% Drop?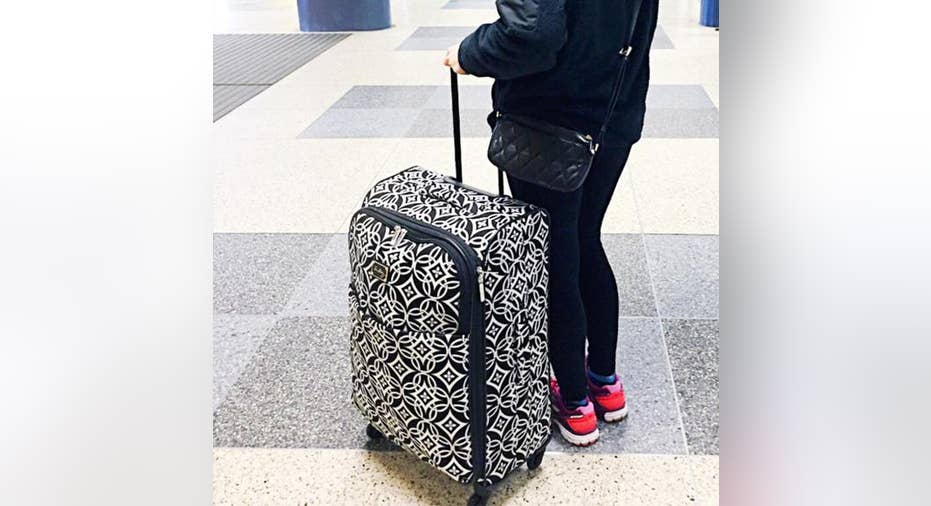 Image source: Vera Bradley.
There's insider and outsider selling taking place atVera Bradley these days. The designer of handbags, luggage, and other travel accessories saw its stock surrender 15% of its value last week. It has closed lower in five of the past six trading days.
There wasn't a major bombshell rocking the stock, but former CEO Michael C. Ray did unload a sizable chunk of his shares. Ray disposed of 38,500 shares in the open market on Tuesday, clocking out at price points between $19.18 and $19.35.
He continues to own 375,362 shares of Vera Bradley stock. He also has indirect ownership of more than 8.6 million shares, largely through retained annuity trusts. Bradley joined Vera Bradley in 1999, serving as its CEO since 2007 until announcing his retirement in 2013.
Shareholders of Vera Bradley seemed as if they would be finally getting a break in 2016. The stock has closed lower in every full calendar year as a public company after initially spiking when it went public at $16 in late 2010. Vera Bradley stock got off to a strong start this year, and a beefy analyst upgrade last month seemed to cement its status as a comeback candidate. Last week's drop is rough, but the stock is still clinging to a 9% gain year to date.
Wunderlich Securities analyst Eric Beder boosted his rating on Vera Bradley stock from hold to buy in late March, taking his price target from $15 to $24. Beder is confident that Vera Bradley's diversified product line could fuel a turnaround, and that would be a pretty big feat. Sales have slipped for three consecutive fiscal years, according toS&P Global Market Intelligencedata. However, revenue did post a welcome year-over-year gain during the holiday quarter. It was a mere 1% top-line advance, but it's the company starting to move in the right direction.
Wall Street sees things getting even better this year. Analysts see revenue and earnings per share climbing 3% and 34%, respectively, this fiscal year. The improving fundamentals and encouraging near-term outlook suggest that last week's 15% dive in the stock makes it a buying opportunity. A former CEO sold roughly 10% of his direct stake, but that doesn't take detract from the turnaround that's starting to take form here.
Vera Bradley is also helping make its own luck through a heavy emphasis on share buybacks that saw its average outstanding share count shrink from 40.6 million to 38.9 million in fiscal 2016. That's one reason to expect earnings to improve on a per-share basis, but Vera Bradley itself is doing enough to make sure it earns its turnaround without merely eating at its stock count.
The article Can Vera Bradley, Inc. Bounce Back After Last Week's 15% Drop? originally appeared on Fool.com.
Rick Munarriz has no position in any stocks mentioned. The Motley Fool has no position in any of the stocks mentioned. Try any of our Foolish newsletter services free for 30 days. We Fools may not all hold the same opinions, but we all believe that considering a diverse range of insights makes us better investors. The Motley Fool has a disclosure policy.
Copyright 1995 - 2016 The Motley Fool, LLC. All rights reserved. The Motley Fool has a disclosure policy.