Can Under Armour Bounce Back After Last Week's 29% Drop?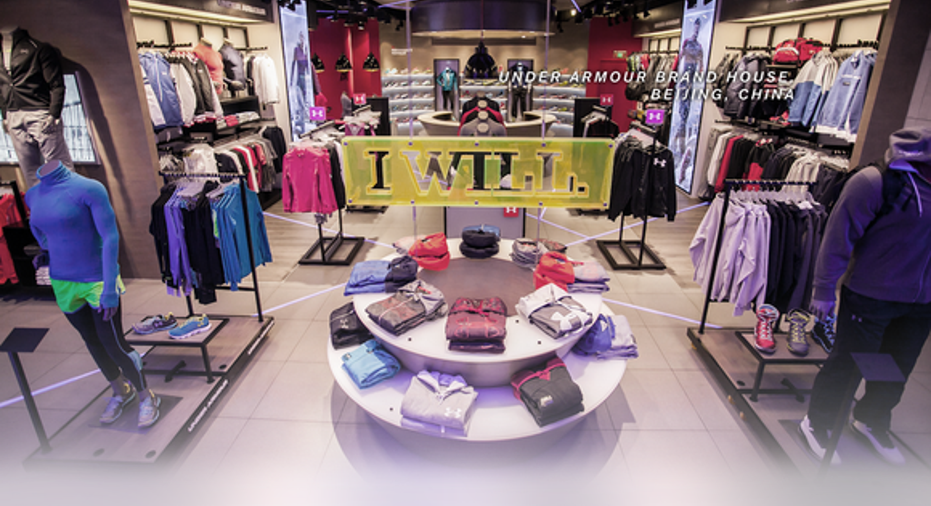 One of last week's biggest losers was Under Armour (NYSE: UA) (NYSE: UAA), surrendering 29% of its value after falling short of Wall Street's fourth-quarter expectations, offering up uninspiring growth projections for the year ahead, and announcing the departure of its CFO.
The athletic apparel and footwear maker saw its revenue for the holiday-containing quarter climb 12% to $1.3 billion, with North American revenue slowing to a mere 6% clip. Under Armour's 23% increase in direct-to-consumer revenue was held back by a mere 5% uptick in wholesale revenue.
Most clothing and shoe companies would love to be posting double-digit growth in this environment, but you have to go all the way back to the second quarter of 2009 -- according todata fromS&P Global Market Intelligence-- to find the last time Under Armour posted year-over-year top-line growth that was less than its 12% increase this time around.
The news isn't any more encouraging on the other end of the income statement. Under Armour's gross margin contracted to 44.8%, a level that also hasn't been seen in nearly eight years. Operating income clocked in lower than a year earlier, and Under Armour's ultimate profit of $0.23 a share clocked in below the $0.25 analysts were targeting and the $0.24 it posted a year earlier.
Image source: Under Armour.
Working up a sweat
A miss on both ends of the income statement is enough to send a stock reeling, but Under Armour's fate become more severe by announcing that its CFO would be stepping down by the end of last week. Under Armour claims his departure is taking place for personal reasons, but it's never a good sign when a company's top financial executive is stepping down when growth is going the wrong way.
Revenue has decelerated sharply, falling from 31% to 12% in just the past four quarters. Things aren't getting any better in 2017. Under Armour is initiating guidance for the new year, calling for 11% to 12% growth in 2017. Bulls may argue that the guidance shows sales stabilizing, but Under Armour's visibility is dubious at this point. Three months ago it was forecasting nearly $1.4 billion in revenue for the holiday-containing quarter, a 19% pop, and that proved brutally optimistic.
Between gross margin that continues to be challenged as the revenue mix shifts to lower-margin footwear and international sales and the sticky truth of decelerating growth, many analysts are starting to wonder if this growth story has been derailed.
Buckingham, FBR Capital, Canaccord, Credit Suisse, Wells Fargo, B. Riley, Piper Jaffray, Raymond James,Susquehanna, and Evercore ISI are among the Wall Street pros that downgraded the stock last week. Baird, SunTrust, Citi, and Cowen stuck to their ratings, but they dramatically lowered their price targets. Expectations have been reset at Under Armour, and the market will likely wait another three months to see if Under Armour isn't overestimating its prospects again before warming back up to the premium brand as a growth play.
It was a rough week for Under Armour, and the company still has a lot to prove.
10 stocks we like better than Under Armour (A Shares) When investing geniuses David and Tom Gardner have a stock tip, it can pay to listen. After all, the newsletter they have run for over a decade, Motley Fool Stock Advisor, has tripled the market.*
David and Tom just revealed what they believe are the 10 best stocks for investors to buy right now... and Under Armour (A Shares) wasn't one of them! That's right -- they think these 10 stocks are even better buys.
Click here to learn about these picks!
*Stock Advisor returns as of January 4, 2017
Rick Munarriz has no position in any stocks mentioned. The Motley Fool owns shares of and recommends Under Armour (A Shares) and Under Armour (C Shares). The Motley Fool has a disclosure policy.