Can Twitter Stock Keep Going After Last Week's 13% Pop?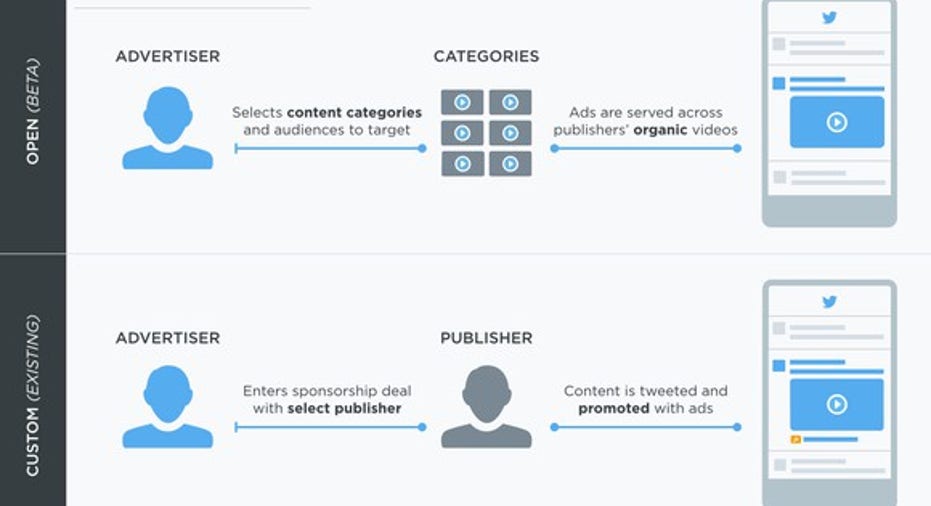 Twitter (NYSE: TWTR)finally gave the bulls something to tweet about that doesn't involve takeover speculation. Shares of the social media giant soared 12.7% last week, moving higher after posting better-than-expected financial results. CEO Jack Dorsey also bought more shares following the blowout performance.
Twitter's first quarter is checking in with revenue of $548.3 million, 8% below where it was a year earlier. This is Twitter's first year-over-year decline on the top line, but Wall Street's measuring tape is all about where you stand based on expectations. Wall Street was holding out for a 14% decline. None of the 30 analysts putting out forecasts were holding out for anything better than an 8% slide, so it's easy to see why the market is celebrating Twitter's top-line showing.
The news gets even better on the bottom line. Twitter earned $0.11 a share on an adjusted basis, below the $0.15 a share it posted a year earlier but well above the $0.01 a share that Wall Street pros were targeting.
Image source: Twitter.
Trumping a turnaround
President Donald Trump's social media platform of choice has been dogged for its monetization challenges. Ad revenue continues to lag usage, a problematic trend that Twitter expects will continue at least through the current quarter.
Thankfully, Twitter keeps making progress on an even bigger sticking point -- the stagnancy of its user growth. Average monthly active users clocked in at a record 328 million, 6% ahead of where it was a year earlier and 3% more than it was attracting during the holiday quarter. The news gets even better if we focus on daily average users, where year-over-year growth has now accelerated for four consecutive quarters. We went from 3% growth during last year's first quarter to 5%, 7%, and 11% in the next three periods, respectively. Daily active users this time around soared 14% since the prior year.
Investors loved the report, but many Wall Street pros weren't as bullish. Ronald Josey at JMP Securities stuck with his neutral rating on the stock, arguing that Twitter's ad revenue recovery will take some time. John Blackledge at Cowen was even less impressed, despite the upside surprise in the first quarter. He sees the long-term trends still working against Twitter, sticking to his "underperform" rating and $12 price target. Citi's Mark May was even less enthusiastic, lowering his price target on the shares from $13 to $12.
The general consensus among concerned analysts is that competition for digital dollars is heating up, and Twitter's own lukewarm outlook for the current quarter bears that out. However, Twitter's CEO didn't have any problem eating more of his own cooking.
Dorsey's purchase is comforting, but obviously not every insider purchase translates into gold. Twitter's usage is starting to show signs of life, but it's eventuallygoing to have to turn into advertisers willing to pay more to reach its audience for Twitter to win back the skeptics.
10 stocks we like better than TwitterWhen investing geniuses David and Tom Gardner have a stock tip, it can pay to listen. After all, the newsletter they have run for over a decade, Motley Fool Stock Advisor, has tripled the market.*
David and Tom just revealed what they believe are the 10 best stocks for investors to buy right now... and Twitter wasn't one of them! That's right -- they think these 10 stocks are even better buys.
Click here to learn about these picks!
*Stock Advisor returns as of April 3, 2017
Rick Munarriz owns shares of Twitter. The Motley Fool owns shares of and recommends Twitter. The Motley Fool has a disclosure policy.