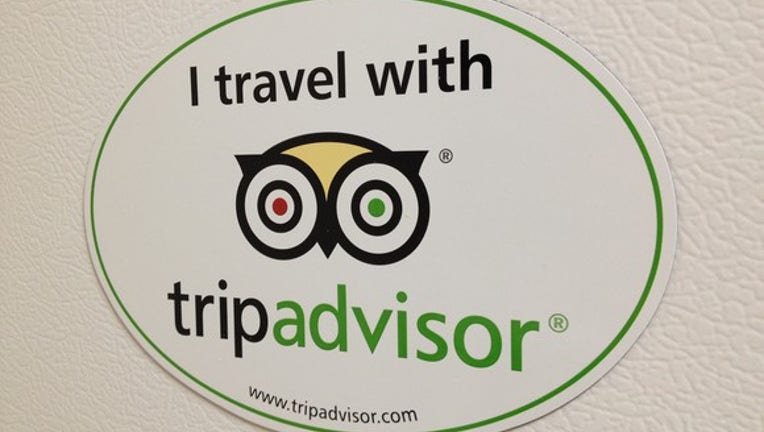 Image source: The Motley Fool.
Not every trip is a vacation. Shares ofTripAdvisor(NASDAQ: TRIP)shed nearly a fifth of their value last week, plunging 19.85% after posting disappointing quarterly results. TripAdvisor fell short of Wall Street expectations, and a couple of analysts slashed their price targets on the stock.
Revenue rose a mere 1% to hit $421 million for the third quarter. TripAdvisor points out that the uptick would've been 3% on a constant currency basis, but even that's pretty unimpressive growth. The silver lining here is that TripAdvisor's top line had actually checked in with modest declines in each of the two previous quarters, but, again, that's not going to wow growth stock investors.
It's a problematic showing, and a 10% decline in itsclick-based advertising and instant booking revenue -- accounting for nearly half of TripAdvisor's business -- has to be sending shockwaves when it comes to the site's business model as it tries to court potential travelers.
The news didn't improve on the bottom line. TripAdvisor's adjusted profit of $0.53 a share was flat with last year's showing. That was actually just ahead of the $0.52 a share that analysts were projecting. TripAdvisor had fallen short in the two previous quarters. However, with revenue falling well short of the$436.3 million that Wall Street pros were targeting, it's easy to see why the stock moved lower.
Grate expectations
TripAdvisor can argue that the popularity of its platform is still growing. It reached a monthly average of 390 million unique visitors during the quarter, 11% higher than a year earlier. The number of user reviews and opinions grew nearly 50%. However, the lackluster revenue growth paints a more troublesome picture.
At least two analysts tempered their enthusiasm on the stock's potential following the report. RBC Capital Markets' Mark Mahaney slashed his price target on TripAdvisor stock from $55 to $50. Mahaney is concerned that TripAdvisor's investments in growth initiatives will weigh on margins in the year ahead.
Piper Jaffray analyst Michael Olson remains bullish on the stock, but he's shaving back his price target from $90 to $70. Olson acknowledges that the integration of the Instant Book transaction platform has had its initial hiccups, but he's still bullish about its potential. He feels that it will improve the monetization of TripAdvisor's hotel-researching visitors, something that we know hasn't been living up to the initial hype of the transactions-based update.
TripAdvisor's stock hit a new three-year low on Friday. Other portals are growing faster, and in the eyes of growth stock investors those are sizing up as the better plays. TripAdvisor has fallen a long way since peaking in the springtime of 2014, and it's going to have restore its shine as a growth stock if it wants to revisit those triple-digit levels.
Forget the 2016 Election: 10 stocks we like better than TripAdvisor Donald Trump was just elected president, and volatility is up. But here's why you should ignore the election:
Investing geniuses Tom and David Gardner have spent a long time beating the market no matter who's in the White House. In fact, the newsletter they have run for over a decade, Motley Fool Stock Advisor, has tripled the market.*
David and Tom just revealed what they believe are the ten best stocks for investors to buy right now... and TripAdvisor wasn't one of them! That's right -- they think these 10 stocks are even better buys.
Click here to learn about these picks!
*Stock Advisor returns as of November 7, 2016
Rick Munarriz has no position in any stocks mentioned. The Motley Fool owns shares of and recommends TripAdvisor. Try any of our Foolish newsletter services free for 30 days. We Fools may not all hold the same opinions, but we all believe that considering a diverse range of insights makes us better investors. The Motley Fool has a disclosure policy.