Can TransDigm Group's Earnings Bounce Back?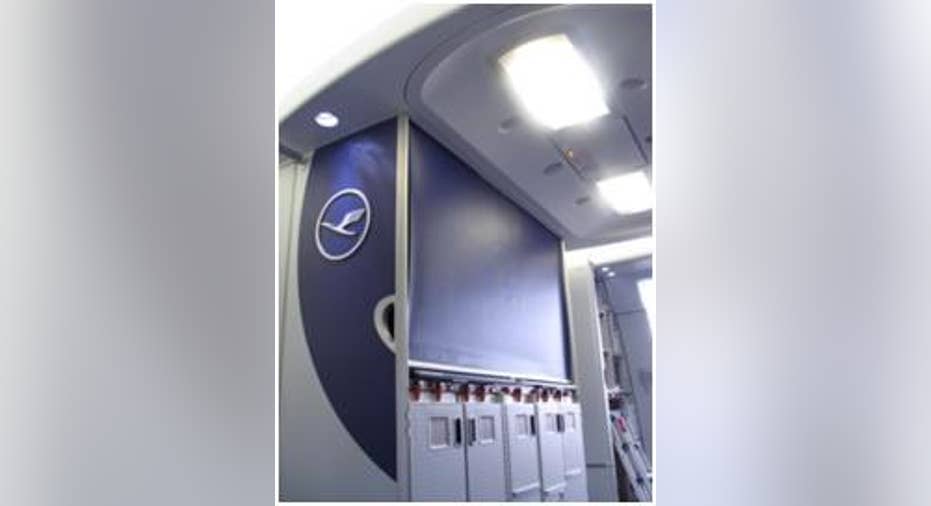 Image source: TransDigm Group.
Component maker TransDigm Group has tapped into the huge rise in demand in the aerospace industry, providing its products for aviation industry and benefiting from the ramp-up in sales of commercial aircraft in recent years. Yet despite a long track record of success, TransDigm gave shareholders somewhat disappointing results in its most recent quarterly report. Nevertheless, the industry remains strong, and coming into its fiscal second-quarter financial report on Tuesday, TransDigm investors expect for the company to bounce back from its setback and produce strong growth once again. Let's take an early look at TransDigm Group and whether the company is in position to fly higher in the future.
Stats on TransDigm Group
| | |
| --- | --- |
| Expected EPS Growth | 22% |
| Expected Revenue Growth | 26% |
| Forward Earnings Multiple | 19.1 |
| Expected 5-Year Annualized Growth Rate | 13.9% |
Data source: Yahoo! Finance.
What's ahead for TransDigm earnings? In recent months, analysts have gotten somewhat more upbeat about the prospects for TransDigm Group earnings. They've raised their fiscal second-quarter projections by $0.01 to $2.58 per share, and they've made increases of 2% to 3% in their outlook for the fiscal third quarter. The stock has held up well, rising 3% since early February.
TransDigm's fiscal first-quarter report was a rare example of the company not managing to live up to the high hopes of its shareholders. Revenue still rose almost 20%, and adjusted net income climbed by more than one-fourth. Yet all of the company's sales gains came from acquisitions, and investors were nervous about the 1% decline in organic revenue growth. The fact that TransDigm managed to enhance productivity in order to squeeze more profit from its sales was positive. Yet comments about falling demand for helicopters and business jets only added to broader concerns over softening economic activity and how long the commercial airline industry could continue to expand at its current dramatic pace.
Several factors concerning the aerospace industry could continue to affect TransDigm. On one hand, airlines have continued to do well, posting huge profits and taking full advantage of low fuel prices to cut their operating costs. Consolidation in the industry has prevented airlines from having to make major competitive pricing moves that in the past have weighed on long-term profitability. Yet some market analysts have pointed to trends in the commercial aerospace market that could point toward lower spending on aircraft. That bodes ill for component makers like TransDigm, and even if the market recovers in the short term, fears that purchase activity has topped out could challenge TransDigm in the long run.
More broadly, what's happening outside the commercial aerospace industry is also important in driving potential growth for TransDigm. For instance, the company also serves the military market with a wide variety of instrumentation, systems, and components, and it therefore has exposure to decisions regarding defense spending and its attendant impact on major defense contractors for which TransDigm will often do work. Some of TransDigm's units also do work specifically for spacecraft, and the space portion of the aerospace industry goes through volatile cyclical moves of its own on an ongoing basis.
In the TransDigm Group earnings report, investors will need the company to show that it can produce growth in sales and net income at the pace that they've become accustomed to seeing. If TransDigm once again falls short of even those high expectations, shareholders can expect the stock to come under pressure. However, if conditions become more favorable again, then TransDigm has the ability to keep moving on its long-term upward trajectory.
The article Can TransDigm Group's Earnings Bounce Back? originally appeared on Fool.com.
Dan Caplinger has no position in any stocks mentioned. The Motley Fool owns shares of and recommends TransDigm Group. Try any of our Foolish newsletter services free for 30 days. We Fools may not all hold the same opinions, but we all believe that considering a diverse range of insights makes us better investors. The Motley Fool has a disclosure policy.
Copyright 1995 - 2016 The Motley Fool, LLC. All rights reserved. The Motley Fool has a disclosure policy.