Can This 10% Dividend Even Survive?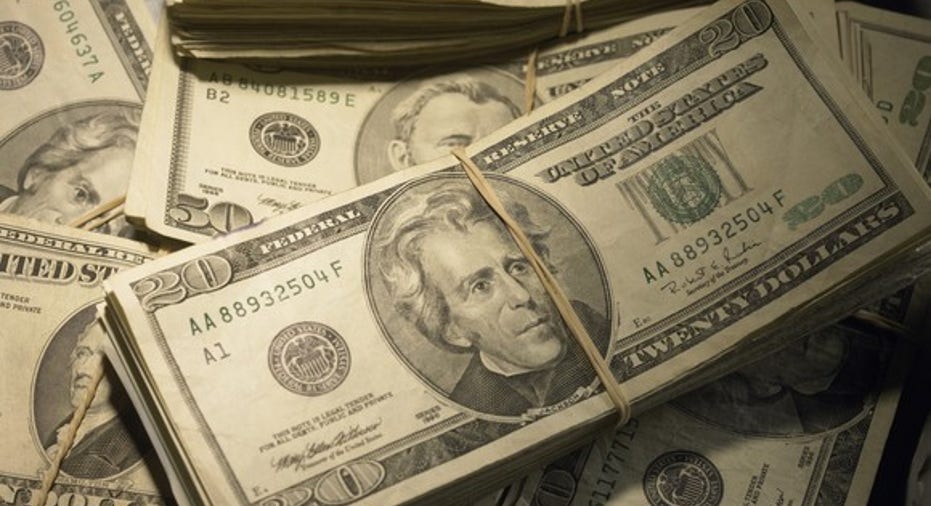 More often than not, when a company's dividend starts approaching 10%, it'susually a sign that the market expects the payout to head lower in the very near future. However, for Summit Midstream Partners (NYSE: SMLP), that doesn't appear to be the case. That's because the pipeline and processing company can cover its payout with plenty of room to spare. In fact, it could actually resume distribution growth by year-end. While the company does have a large financial hurdle to overcome in the future, it has plenty of time to find a solution other than cutting the distribution.
Drilling down into the numbers
Summit Midstream Partners recently closed the books on a pretty good year all things considered. For the full year, the company reported $291.6 million of adjusted EBITDA, which exceeded the top end of its guidance range. Meanwhile, distributable cash flow was $210.9 million, which covered the company's distribution with plenty of room to spare, in fact, its coverage ratio was a healthy 1.19 times during the fourth quarter.
Meanwhile, Summit expects adjusted EBITDA to rise to a range of $295 million to $315 million this year. As a result, it anticipates maintaining a healthy coverage ratio of 1.15 to 1.25 times. Further, the company expects that earnings will steadily improve throughout the year so that its annualized run rate in the fourth quarter will be in the range of $325 million to $345 million as a result of higher volumes after producers complete a slew of drilled uncompleted wells. Because of that, CEO Steve Newby stated in the company's most recent outlook that "we will continue to evaluate resuming distribution growth in 2017 as the outlook becomes more certain."
Image source: Getty Images.
What has the market so worried?
Clearly, the company doesn't see any reason for investors to worry that a distribution cut is on the horizon. Further, a quick glance at Summit's balance sheet doesn't show any signs of trouble. After a recent bond offering to refinance higher cost debt, the company's leverage ratio stood at 4.3 times. While that is above its long-term target range of 3.5 times to 4.0 times, leverage is not at a dangerous level.
For perspective, two of the highest rated MLPs by credit rating agencies are Magellan Midstream Partners (NYSE: MMP) and Enterprise Products Partners (NYSE: EPD). Recently, their leverage ratios were 3.5 times and 4.4 times, respectively. While both Magellan Midstream and Enterprise Products have seen their leverage ratios creep higher in recent quarters due to the oil market downturn and growth spending, neither is a concern.
That said, what doesn't show up on Summit Midstream Partners' balance sheet is the deferred purchase price obligation that it has with its parent company to pay for a recent asset drop down. Under the terms of that deal, Summit paid an upfront amount to its parent and then agreed to pay a future payment of cash or units in 2020. That payment represents a future liability of between $800 million to $900 million, which is significant considering the company's current size of $2.5 billion. What has investors concerned is that it might need to cut the distribution to finance this payment so that it doesn't need to issue a significant number of units or incur high-cost debt.
That said, the company does have until the end of 2020 to make this payment, which gives it plenty of time to find an acceptable financing solution. The company's hope is that it will be able to grow into a solution by using its excess cash flow to pay down debt, which when combined with rising earnings will push its leverage ratio down over time. That would give the company greater balance sheet flexibility to issue low-cost debt to make the payment. Another possibility is that its unit price will appreciate to the point that issuing more units wouldn't come at such a high cost. Either way, the near-term risk of a payout reduction due to this obligation appears minimal given that the company has several years before it needs to fund this payment.
Investor takeaway
Summit Midstream Partners' double-digit yield seems to be on solid ground. Not only is it generating more than enough cash flow to maintain the payout, but its cash flow is on the upswing, which could give it the ability to increase the distribution later this year. Meanwhile, its balance sheet is growing stronger. Because of these factors, investors willing to take on the company's higher level of risk stand to earn a healthy reward given the likelihood that this payout will survive.
10 stocks we like better than Summit Midstream PartnersWhen investing geniuses David and Tom Gardner have a stock tip, it can pay to listen. After all, the newsletter they have run for over a decade, Motley Fool Stock Advisor, has tripled the market.*
David and Tom just revealed what they believe are the 10 best stocks for investors to buy right now... and Summit Midstream Partners wasn't one of them! That's right -- they think these 10 stocks are even better buys.
Click here to learn about these picks!
*Stock Advisor returns as of February 6, 2017
Matt DiLallo owns shares of Enterprise Products Partners. The Motley Fool recommends Enterprise Products Partners and Magellan Midstream Partners. The Motley Fool has a disclosure policy.