Can Tesla Motors, Inc. Still Deliver 85,000 Vehicles in 2016?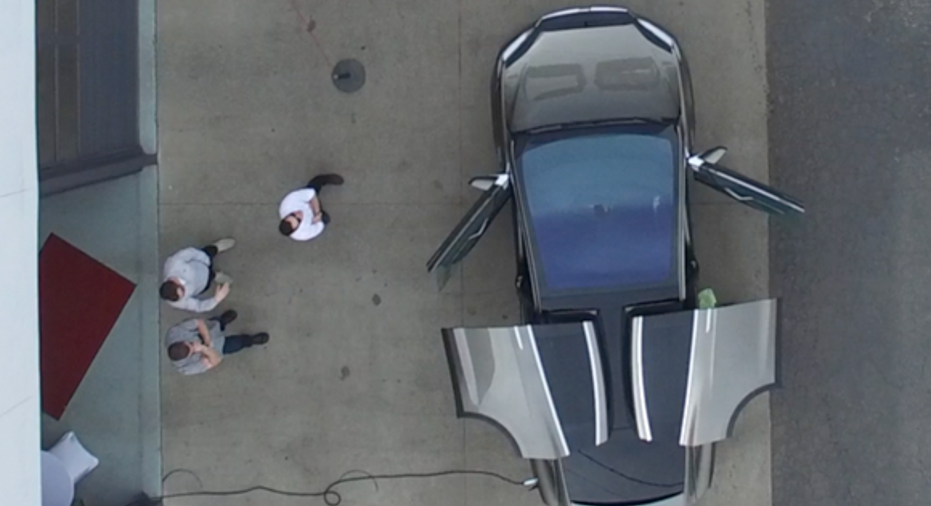 After Tesla Motors (NASDAQ: TSLA) missed its own guidance for Q1 vehicle deliveries, should investors be concerned about the company'sability to live up to its ambitious expectations for vehicle sales growth of about 67% this year?
Model X. Image source: Model X.
Tesla's robust outlook for 2016 Expecting to benefit from the late 2015 addition of Model X to its lineup, Tesla told investors in its fourth-quarter letter to shareholders that it expects to deliver 80,00 to 90,000 vehicles this year -- up significantly from about 50,600 total deliveries in 2015. To achieve this growth, the company expects to average a weekly production and delivery rate of 1,600 to 1,800 S and X units combined for the entire year.
But Tesla didn't get the running start it wanted. In Q1, it delivered just 14,820 vehicles -- 1,180 units shy of its guidance for the quarter for 16,000 deliveries. "The Q1 delivery count was affected by severe Model X supplier parts shortages in January and February that lasted much longer than initially expected," Tesla said in its quarterly press release on vehicle deliveries.
Despite Tesla's first-quarter miss, however, the company said it "remains on track to deliver 80,000 to 90,000 new vehicles in 2016."
Is Tesla's outlook realistic?There are two sides of the coin to look at when analyzing the validity of Tesla's expectations for 2016 vehicle deliveries: demand and production. Even if Tesla's demand grows rapidly enough to support 80,000 to 90,000 deliveries this year, it won't get there if it keeps falling behind on its production outlook -- just as it did in Q1.
Model X production at Tesla's factory in Fremont, California. Image source: Tesla Motors.
On the demand side, Tesla had two trends moving in its favor when it reported fourth-quarter results that should help take sales to the 80,000 to 90,000 level. First, the rate of Model X reservation holders converting to orders was "very strong," Tesla president of sales and service Jon McNeil told investors during its fourth-quarter earnings call, which took place in February.
Second, the company's sheer number of Model X reservations -- about 35,000 at the time of Tesla's fourth-quarter earnings release -- suggests the company's first SUV is resonating with customers. And keep in mind that these two indicators of solid demand for Tesla's Model X happened without any units being available for test drives at stores, or any Model X displayed at stores in any form.
On the production side, the best piece of evidence investors have at this point is the company's note in its press release for first-quarter vehicle deliveries, which said, "By the last full week of March, the build rate rose to 750 Model X vehicles per week, up the last full week of the quarter producing 750 Model X per week."
Considering management predicted in its fourth-quarter earnings call that it was aiming to achieve an average production rate for Model X of 750 per week during Q2, which didn't begin until April, Tesla's production ramp appears to be on -- or even ahead -- of schedule. Still, it's too early in the year to say with confidence whether the automaker can achieve its forecast for 80,000 to 90,000 vehicle deliveries for the full year.
To get a better idea of just how realistic this forecast is, look for an update on Model X and Model S order growth, as well as an update on its production rates, when the company releases a first-quarter update.
The article Can Tesla Motors, Inc. Still Deliver 85,000 Vehicles in 2016? originally appeared on Fool.com.
Daniel Sparks owns shares of Tesla Motors. The Motley Fool owns shares of and recommends Tesla Motors. Try any of our Foolish newsletter services free for 30 days. We Fools may not all hold the same opinions, but we all believe that considering a diverse range of insights makes us better investors. The Motley Fool has a disclosure policy.
Copyright 1995 - 2016 The Motley Fool, LLC. All rights reserved. The Motley Fool has a disclosure policy.