Can Snap Stock Keep Going After Last Week's 4% Pop?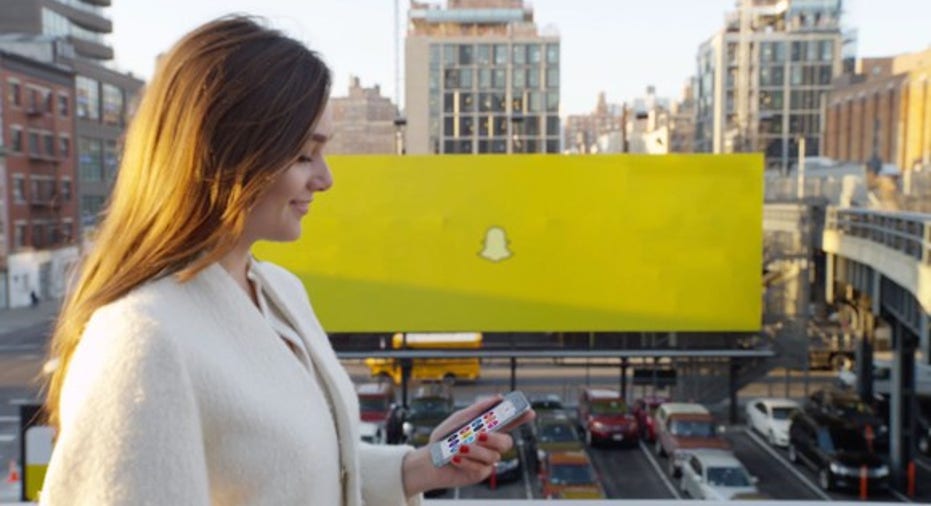 Snap, Inc.(NYSE: SNAP)investors finally caught a break, as shares of Snapchat's parent company moved 3.7% last week. Even though that was a modest gain, it marked the first time the shares moved higher after three weeks of declines.
Snap stock has moved lower in five of its first seven full weeks of trading. Shares are trading comfortably above the $17 IPO price, but only because of a huge pop in its first two days of trading. The stock isn't a busted IPO yet, but the trend is not working in the social-media company's favor.
Image source: Snap, Inc.
Snap crackles, then pops
The week got off to a rough start. Snap kicked things off by having to dismiss allegations from a former employee that CEO Evan Spiegel once said Snapchat was just for rich people. Snap also had to deny that Spiegel dismissed India as being poor. The former employee was at Snap for only a couple of weeks, but his clams are part of a lawsuit alleging that Snap misled IPO investors as to its performance.
There was also a problematic take on the company that The Informationpublished(subscription required) on Monday afternoon, concluding that Snap must diversify its assets or consider an outright sale of the company. With Facebook (NASDAQ: FB) duplicating many of Snapchat's popular features on both Instagram and Facebook, Snap may need to find a suitor with the ability to expand its reach globally if wants to remain relevant.
The one thing that did go right on Monday was when Jefferies analyst Brian Fitzgerald issued a bullish note, reiterating his firm's "buy" rating and $30 price target. He sees upside in Snap's first quarter as a public company, following a survey of young internet users of both Facebook and Snap. An important nugget in Jefferies' survey is that Snapchat usage exhibited the strongest growth among older users, which is significant because Snapchat is seen as mostly a social platform for the younger set.
The bullish Jefferies note wasn't enough to save the stock from closing lower on Monday, though, as it wound up below $20 at the end of a trading day for the first time since mid-March. It seemed as if a test of its $17 IPO price was in the works, but the shares rallied by closing higher for the next three days.
Snap rolled out World Lenses on Tuesday, updating the popular Lenses feature that over the past year has spawned a craze of photos with mouth-spewing rainbows and face swaps. The new update lets users "paint the world" in new 3-D experiences.
Snap has moved higher for the week only twice, and the first time it happened, bulls were tripped up by an 11% slide through the next three weeks. We'll see if the second time around is more productive. It will take more than last week's modest gain to scare bears into a short squeeze.
10 stocks we like better than Snap Inc.When investing geniuses David and Tom Gardner have a stock tip, it can pay to listen. After all, the newsletter they have run for over a decade, Motley Fool Stock Advisor, has tripled the market.*
David and Tom just revealed what they believe are the 10 best stocks for investors to buy right now... and Snap Inc. wasn't one of them! That's right -- they think these 10 stocks are even better buys.
Click here to learn about these picks!
*Stock Advisor returns as of April 3, 2017
Rick Munarriz has no position in any stocks mentioned. The Motley Fool owns shares of and recommends Facebook. The Motley Fool has a disclosure policy.