Can Snap Stock Keep Going After Last Week's 16% Pop?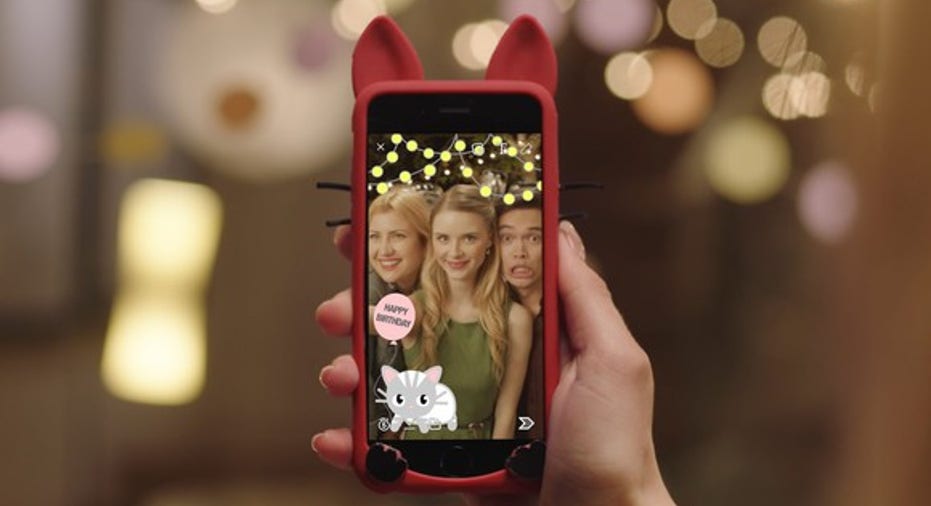 Bullish analysts are finally starting to vouch forSnap, Inc. (NYSE: SNAP), and that was enough to make the stock the fourth biggest gainer on the New York Stock Exchange last week. Snap stock soared 16.4% for the week.
The first big boost for Snapchat's parent company came whenJames Cakmak atMonness Crespi Hardtinitiated coveragewith a "buy" rating on Monday. A day later it wasBrian White at Drexel following suit. All nine of the analysts who had initiated coverage of the stock earlier this month had gone with neutral or in most cases bearish market calls. Cakmak and White set price targets of $25 and $30, respectively. The stock began the week in the high teens, so both goals implied a fair amount of upside.
Image source: Snap, Inc.
Take a picture; it'll last longer
The one thing you can definitely say about owning Snap stock is that it isn't a boring experience. The shares have experienced double-digit percentage moves in its first four weeks on the market.
The shares hit the market at $17 on March 2, soaring 59% in its first two days on the market.
Snap stock gave back a good chunk of those gains in its first full week of trading, sliding 19%.
Pessimism carried over into the following week, with the stock taking an 11% hit.
That brings us to this past week, when Snap shares bucked the declining market to post a 16% gain.
Four weeks with moves of at least 11% spell out volatility for those buying into or betting against the stock. There's little reason to expect that situation to change in the week ahead. The stock's a bucking bronco until proven otherwise.
The analysts atMonness Crespi Hardt and Drexel weren't the only ones to initiate coverage with bullish market calls. OTR Global kicked off its coverage of Snap stock on Thursday with a "positive" rating. OTR Global sees Snapchat attracting higher-paying ads and expanding its share of the digital-advertising market over the next six months.
Not every analyst initiating coverage of the stock was bullish last week. Piper Jaffray'sSamuel Kemp went with a "neutral" rating on Thursday, preferring to stay on the sidelines until Snapchat proves that it can vanquish a growing number of imitators.
We will probably see more bullish than bearish initiations in the coming days.The SEC requires an IPO's underwriters to hold off on publishing research until at least 25 days after the company goes public. There were 26 firms involved with the IPO, and they are more likely to be bullish than those that didn't participate in the offering. Those positive ratings may not appear to be as unbiased as the three upbeat calls Snap stock earned last week, but anything that keeps the optimism going on this volatile stock has to be a good sign for those who are long Snap Inc. right now.
10 stocks we like better than Snap Inc.When investing geniuses David and Tom Gardner have a stock tip, it can pay to listen. After all, the newsletter they have run for over a decade, Motley Fool Stock Advisor, has tripled the market.*
David and Tom just revealed what they believe are the 10 best stocks for investors to buy right now... and Snap Inc. wasn't one of them! That's right -- they think these 10 stocks are even better buys.
Click here to learn about these picks!
*Stock Advisor returns as of February 6, 2017
Rick Munarriz has no position in any stocks mentioned. The Motley Fool has no position in any of the stocks mentioned. The Motley Fool has a disclosure policy.