Can Snap Stock Bounce Back After Last Week's 11% Drop?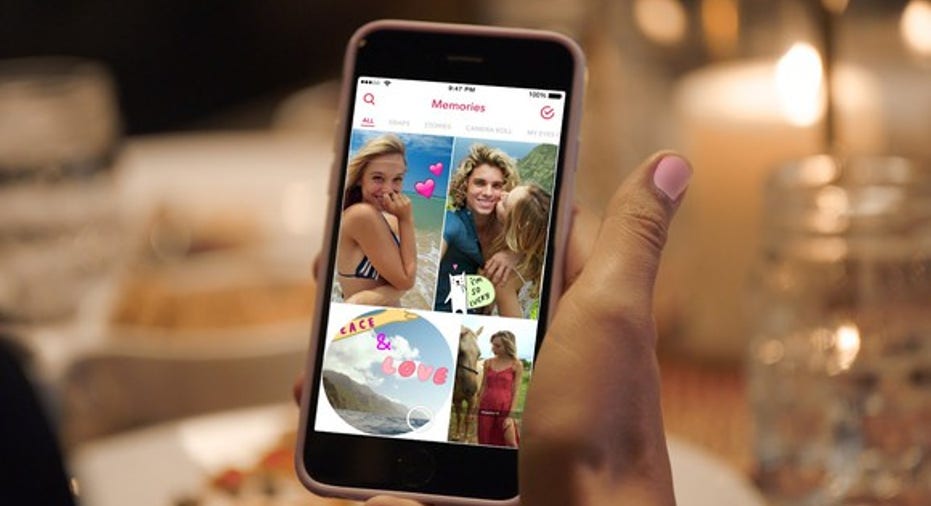 Another week, another double-digit percentage move forSnap, Inc. (NYSE: SNAP). Shares of Snapchat's parent company slipped 11.46% last week, following a 19% decline the week before. Snap stock had soared 59% in its first week on the market, but it has gone on to shed most of its gains.
Snap stock's first foray into the teens as a public company was the handiwork of several Wall Street pros chiming in with uninspiring analyst notes. There was also continuing skittishness by investors in assessing Snap's path to profitability as it takes on the challenge of monetizing its growing yet marketing-jaded audience.
Image source: Snap.
Wall Street takes its shots
Most of the analysts putting out new notes on Snap stock weren't upbeat about its prospects as an investment at today's prices. Unfortunately for Snap bulls, it was a steady trickle of unimpressed Wall Street pros.
Cantor Fitzgerald's Youssef Squali initiated his firm's coverage of the stock with an underweight rating and an $18 price target on Tuesday. He argues that the valuation is rich and the young management is still unproven. With the competitive landscape intensifying and usage growth slowing, he has concerns about the investment's upside at current levels.
Michael Nathanson at MoffettNathanson kicked off his coverage two days later with a sell rating. His price goal of $15 implies that this will become a busted IPO before long, dropping below the $17 price that it went public at less than three weeks ago.
Neil Doshi at Mizuho initiated coverage of the stock on Friday with a neutral rating. He slapped a $20 price target on the stock -- which is nearly where it was by the end of the week.
You know it's a bad week when the least bearish of the three analysts launching coverage on a stock sees it going nowhere in the coming months. This may seem like a bleak time to be stuck holding Snap Inc. -- especially for those who chased the stock to the high $20s on its second day of trading. The good news for those early March bulls sitting on widening paper losses is that reinforcements are coming.
The one common thread with the analysts who have checked in with ratings far from bullish is that none of them were underwriters in the IPO earlier this month. More than two dozen firms were a part of the offering, and they are barred by the SEC from putting out research for 25 days following the IPO. The quiet period is about to end, and since all of those firms didn't have a problem selling the stock at $17 to their clients, it's a safe bet that the next wave of reports will be neutral or bullish if the stock stays here in the high teens.
10 stocks we like better than Snap Inc.When investing geniuses David and Tom Gardner have a stock tip, it can pay to listen. After all, the newsletter they have run for over a decade, Motley Fool Stock Advisor, has tripled the market.*
David and Tom just revealed what they believe are the 10 best stocks for investors to buy right now... and Snap Inc. wasn't one of them! That's right -- they think these 10 stocks are even better buys.
Click here to learn about these picks!
*Stock Advisor returns as of February 6, 2017
Rick Munarriz has no position in any stocks mentioned. The Motley Fool has no position in any of the stocks mentioned. The Motley Fool has a disclosure policy.