Can Skechers Stock Keep Going After Last Week's 18% Pop?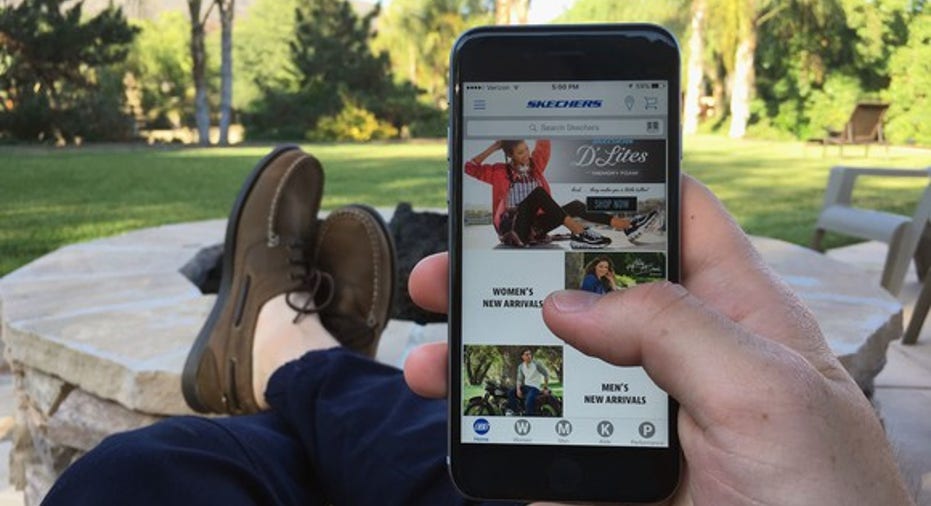 Image source: Skechers.
The bulls got the better of the battle atSkechers(NYSE: SKX)last week.Shares of the footwear maker moved 18.2% higher, winning investors after insider buying and an analyst upgrade.
The week began withCEO Robert Greenberg adding to his position, snapping up another 500,000 shares between Monday and Tuesday. The roughly $11 million transaction is notable because it's his first open-market purchase of Skechers stock in 15 years.
Buckingham analyst Scott Krasik would then upgrade the stock, boosting his rating from "neutral" to "buy" and raising his price target from $21 to $31. He was encouraged by new merchandise that Skechers was previewing at a recent trade show. The updated shoe lines that were presented at the Fashion Footwear Association of New York should hit retailers by the second quarter of next year.
Krasik feels that reduced inventory levels will dovetail nicely into the new product cycle at Skechers, positioning the former market darling for a decent shot at a turnaround.
Hitting the trails
Skechers investors can use the break. The stock is trading 13% lower this year, and that's after the 18% surge last week.
The disappointment has been warranted. Skechers has fallen short of Wall Street earnings estimates in all but one of the past five quarters. Net sales climbed 10% inits latest quarter, below its own guidance and analyst expectations.
Things will get worse, at least fundamentally speaking. The footwear giant's guidance for the current quarter calls for a flat performance. The $710 million to $735 million that it's targeting suggests a decline of 2.3% on the low end and a gain of a mere 1.1% on the high end. This is shaping up to be Skechers' worst quarterly showing in more than four years,according toS&P Global Market Intelligencedata.
Skechers is experiencing a hit at its domestic wholesale business, weighing down the growth at its retail stores. If the new shoe lines are as brand-invigorating as Buckingham's Krasik believes, it could help improve Skechers' fate on both fronts.
We also can't dismiss Greenberg's encouraging and substantial stock purchase. CEOs who eat their own cooking may not always get it right -- even insiders can't nail tops and bottoms of stock price swings -- but if Greenberg is making an aggressive $11 million purchase, it should be with some form of confidence that things will start to get better from here.
Skechers has been through a lot this year, and it will take a sustained rally through the balance of December to get its stock back in positive territory for 2016.
10 stocks we like better than Skechers When investing geniuses David and Tom Gardner have a stock tip, it can pay to listen. After all, the newsletter they have run for over a decade, Motley Fool Stock Advisor, has tripled the market.*
David and Tom just revealed what they believe are the 10 best stocks for investors to buy right now... and Skechers wasn't one of them! That's right -- they think these 10 stocks are even better buys.
Click here to learn about these picks!
*Stock Advisor returns as of Nov. 7, 2016
Rick Munarriz has no position in any stocks mentioned. The Motley Fool owns shares of and recommends Skechers. Try any of our Foolish newsletter services free for 30 days. We Fools may not all hold the same opinions, but we all believe that considering a diverse range of insights makes us better investors. The Motley Fool has a disclosure policy.