Can Sears Really Cut Its Way to Survival?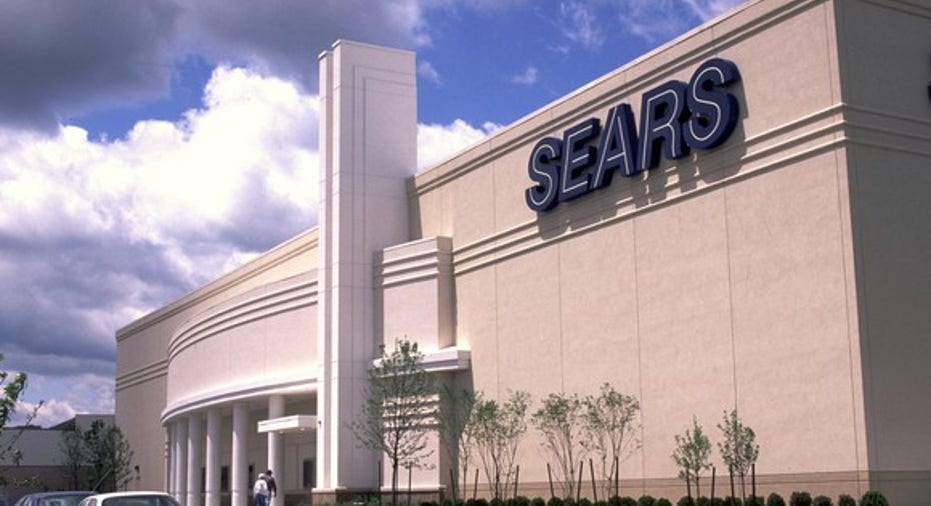 Sears (NASDAQ: SHLD) stock jumped last week when investors reacted positively to CEO Eddie Lampert laying out what the company called "the next phase of its strategic transformation."
In the plan, the embattled CEO outlined steps including a restructuring program designed to streamline operations, improve operating performance, and deliver cost reductions of at least $1 billion on an annualized basis. Some of these savings are new, while others come from a previously announced, already underway plan to close 108 Kmart and 42 Sears stores.
Lampert also promised to further lower costs or generate cash by leveraging the company's real estate through potential in-store partnerships, subdivisions, and reformatting to support digital sales. In addition, the CEO reiterated plans to evaluate strategic options for the Kenmore and DieHard brands as well as the Sears Home Services and Sears Auto Centers businesses; this could mean a sale, partnership, or joint venture for any of the properties.
The CEO, whose faith has never wavered about his ability to turn the brand around, was equally positive here. He did not sugarcoat the depth of the company's problems in his presentation, but he did reaffirm his belief that Sears could turn things around:
Sears has unveiled a new plan to save money in order to pay for its turnaround. Image source: Sears.
How big is the problem?
Sears has been losing money while closing stores and selling assets in order to stay solvent for quite a while. The company has "injected almost $12 billion in liquidity between 2012 to 2016 to fund ongoing operations given material declines in internally generated cash flow," according to Fitch Ratings. The ratings service believes the company's "cash burn" was $1.6 billion in 2016 and that it will hit $1.8 billion in 2017.
The new Sears turnaround plan, which was released after the Fitch analysis, said that changes to the company's asset-based credit facility will reduce its 2017 cash needs from almost $2 billion to $1.5 billion. Lampert also said that Sears planned to implement other modifications to covenants and reserves against the credit-facility borrowing base that improve net liquidity. Essentially, according to the company, Sears needs $1.5 billion to make it through the rest of this year, assuming its losses are in line with projections, and all these moves happen or work.
In the plan, there was also a small sliver of hope for the CEO's profitability goals from the projected fourth-quarter numbers. The company said in preliminary calculations that it had adjusted EBITDA of negative $61 million in Q4. That's an improvement over an adjusted EBITDA of negative $137 million during the same period in 2015, a change the company attributed to "tighter expense control and inventory management."
How much does Sears have?
"On a pro forma basis, giving effect to the amendment of our credit facility, our total liquidity and liquid assets would have been over $4 billion at the end of [the] third quarter of 2016," said the company. That means that technically it has the assets to stave off insolvency for 2017, and likely at least a year after that. And while having assets and being able to sell them are not the same thing, it does seem like Sears has enough of a financial cushion to buy itself time as long as its business assumptions remain true.
Does Sears have a long-term future?
It's worth noting that the company's cash needs for survival are not the same as its total debts. Sears had pension and post-retirement benefit liabilities of $2 billion and long-term debt of $3.7 billion as of an Oct. 29, Reuters reported.
Lampert's plan plays those numbers down while stripping the company of assets. These actions buy Sears time, but they do not buy it sales.
In order for Sears to have a long-term future, it needs to return to profitability. That's something its CEO cites as a goal, but aside from cutting its cash loss in Q4, there have been few signs that Lampert's vision for a company with fewer physical stores and a robust online presence (through its ShopYourWay app) will work. The chain saw comparable-store sales decline by 10.3% in Q4 -- a terrible sign for a company that has been working on a turnaround for years.
Sears can survive for a while by selling off assets, but that doesn't increase sales. The chain has time to do that, but so far it has only shown that it can manage its declines well, not actually reverse them. This recent announcement should alleviate concerns that a bankruptcy filing is imminent, but it does little to prove that it's not inevitable.
10 stocks we like better than Sears HoldingsWhen investing geniuses David and Tom Gardner have a stock tip, it can pay to listen. After all, the newsletter they have run for over a decade, Motley Fool Stock Advisor, has tripled the market.*
David and Tom just revealed what they believe are the 10 best stocks for investors to buy right now... and Sears Holdings wasn't one of them! That's right -- they think these 10 stocks are even better buys.
Click here to learn about these picks!
*Stock Advisor returns as of February 6, 2017
Daniel Kline has no position in any stocks mentioned. The Motley Fool has no position in any of the stocks mentioned. The Motley Fool has a disclosure policy.