Can "Pokemon Go" Save InvenSense Inc?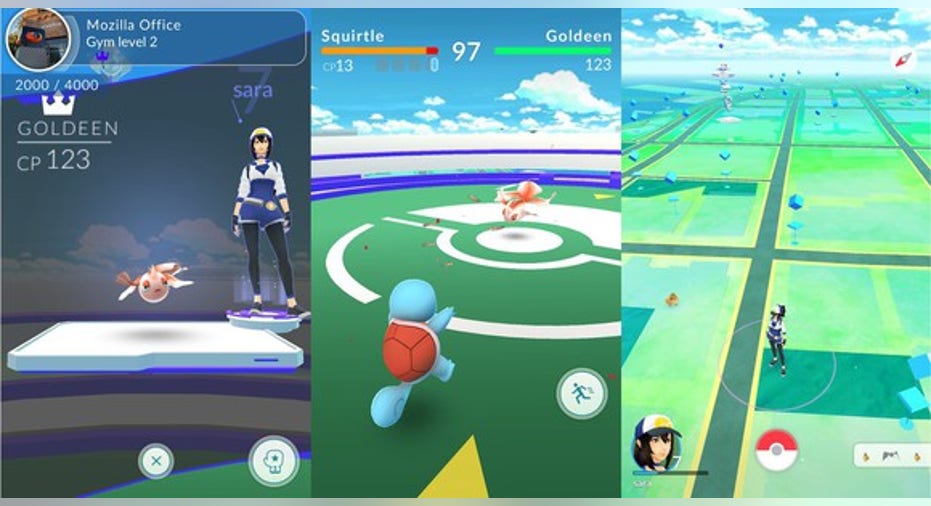 Niantic's Pokemon Go topped 100 million installations in less than a month after its launch inearly July, hitting that milestone faster than any other mobile game in history. By comparison, it took Rovio's Angry Birds nearly a year to reach 50 million downloads.
Those stunning numbers have prompted many companies to try to ride the coattails of its success. Yelp added PokeStop filtersto its search engine, McDonald's turned all its locations in Japan into PokeStops, and many other businesses bought "lure modules" to attract Pokemon and players to their establishments.
Image source: Pixabay.
While the benefits of herding players between businesses are obvious, the hype also extends to hardware makers. Pacific Crest analyst John Vinh recently upgraded InvenSense (NYSE: INVN) -- which supplies motion sensors for iPhones and other mobile devices -- to "overweight" with a price target of $9, claiming that users would be unable to play Pokemon Go without the company's motion sensors.
During last quarter's conference call, InvenSense CEO Behrooz Abdi stated that the company "felt that augmented reality was going to come along at some point," and that Pokemon Go represented "a great opportunity" for the supplier. But is InvenSense really a good proxy investment for Pokemon Go? Probably not.
What happened to InvenSense?
In fiscal 2016, 40% of InvenSense's revenue came fromApple (NASDAQ: AAPL)and 16% came from Samsung.This left it heavily exposed to Apple's ongoing decline in iPhone and iPad sales, as well as the overall saturation and slowdown of the mobile market. That's why InvenSense's revenue fell 43% annually to$60.6 million last quarter, and why it expects sales to drop another 26%-31% during the current quarter.
Many investors thought that Apple would use InvenSense's motion sensors in the Apple Watch last year. But Apple chose sensors from InvenSense's larger rival STMicroelectronics (NYSE: STM) instead -- fueling fears that Apple could do the same in its iPhones and iPads. A key concern is that STMicro is bigger and has its own foundry, which InvenSense lacks. This gives STMicro more scale and tighter control over its supply chain, which could let it sell its motion sensors at lower prices. All those problems caused InvenSense's stock to fall 20% over the past 12 months.
Why investors shouldn't buy the hype
Considering how much headwind InvenSense faces, it would be reckless to buy the stock on the Pokemon hype alone. The glaring hole in Vinh and Abdi's statements about Pokemon Go is that it really isn't the sophisticated augmented reality title early advertisements claimed it to be.
The main components that the game uses are the GPS and compass for location-tracking, and a camera and gyroscope for capturing the Pokemon. These are basic functions found in any modern smartphone. The "AR" feature doesn't really place Pokemon on real surfaces with depth-sensing cameras, as Microsoft (NASDAQ: MSFT) demonstrated with Minecraft on the HoloLens. Instead, it simply places a digital overlay over the camera for screenshots.
Image source: Google Play.
Even if Niantic launched a new version of Pokemon Go which used depth-sensing cameras to place Pokemon on real objects, InvenSense wouldn't benefit because it doesn't make them. Moreover, there's no incentive for Niantic or other developers to create AR games that use that high-end hardware because it would limit their total addressable market.
What the real question is...
Therefore, the real question isn't if the "AR tech" (which is fairly low-tech) behind Pokemon Go will drive sales of Invensense's motion sensors. Instead, it's whether or not the popularity of Pokemon Go and similar AR apps can boost global smartphone sales -- which would increase InvenSense's revenue.
In my opinion, that's a huge stretch. Research firm Gartner expects worldwide smartphone sales to rise just 7% this year, compared to 14.4% growth last year. The smartphone market has already hit 90% penetration rates in the "mature" markets of North America, Western Europe, Japan, and many Asia/Pacific regions. Smartphone users there don't need to upgrade their phones to play Pokemon Go, and a single game won't convince feature phone owners to buy new smartphones.
As the smartphone market becomes increasingly commoditized, OEMs will demand lower prices from suppliers. That would help STMicro and hurt InvenSense, which simply doesn't have the scale to stay competitive. Therefore, investors should ignore the noise about Pokemon Go and focus on what really matters -- slowing smartphone sales, competition from STMicro, and InvenSense's ability to diversify into new markets like drones, cars, and other connected devices.
A secret billion-dollar stock opportunity The world's biggest tech company forgot to show you something, but a few Wall Street analysts and the Fool didn't miss a beat: There's a small company that's powering their brand-new gadgets and the coming revolution in technology. And we think its stock price has nearly unlimited room to run for early in-the-know investors! To be one of them, just click here.
Leo Sun has no position in any stocks mentioned. The Motley Fool owns shares of and recommends Apple, Gartner, and InvenSense. The Motley Fool owns shares of Microsoft and has the following options: long January 2018 $90 calls on Apple and short January 2018 $95 calls on Apple. The Motley Fool recommends Yelp. Try any of our Foolish newsletter services free for 30 days. We Fools may not all hold the same opinions, but we all believe that considering a diverse range of insights makes us better investors. The Motley Fool has a disclosure policy.