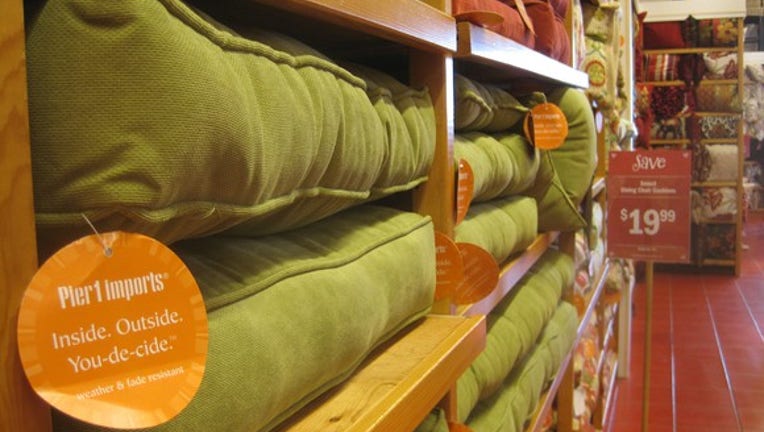 Image source: The Motley Fool.
Last week's biggest winner on the New York Stock Exchange is also one of its biggest victors over the past two months. Shares ofPier 1 Imports(NYSE: PIR)soared 27.46% last week after the company posted blowout financial results.
We can't really call this performance a surprise. The stock had popped 17% higher a week earlier in anticipation of Wednesday afternoon's quarterly report. The stock has now more than doubled since the end of October, skyrocketing 101% in that brief time.
It was a great quarter if you knew where Pier 1 was coming from. Net sales of $475.9 million for its fiscal third quarter were nearly flat with the $478 million it posted a year earlier. The results were the handiwork of having 33 fewer stores this time around, largely offset by a 1.8% uptick in comps.
Posting positive comps could be a game changer. Pier 1's same-store sales had clocked in with a decline of 4.2% a during the second quarter, and all indications were that the new fiscal period kicked off in September with another down month. However, by mid-November, Pier 1 was announcing positive store-level trends through October, and that has carried through into November. Pier 1's profit of $0.22 a share for the quarter blew past the $0.13 analysts were expecting.
Pier pressure
Shares of Pier 1 hit a new 52-week high on Thursday. The stock is trading at its highest levels since the summer of last year. Pier 1 stock has been a wild one, trading as low as $0.10 in 2009, when the company seemed on the brink of declaring bankruptcy -- only to bounce back when it peaked in the low $20s in 2013.
The positive comps may not last. Pier 1's guidance for the holiday quarter calls for same-store sales to fall in a range between a dip of 1% and a gain of 1%. The retailer could be taking a conservative tack. It was initially eyeing negative comps for the third quarter, with earnings coming in no higher than $0.15 a share. However, the trend turned positive after Pier 1's initial remarks. The cautious guidance here could be based on how early December trends are playing out.
Pier 1 continues to make headway in cyberspace. Online sales have risen 28% over the past year and now account for a fifth of its net sales.
It's not all necessarily calm on the Pier 1 waterfront. CEO Alex Smith is stepping down next month, and last week Pier 1 announced that board chairman Terry London will step in as interim president and CEO. Some activists are concerned with the leadership transition, but with the stock rolling -- more than doubling now since the start of last month -- it's hard to question Pier 1's moves these days.
10 stocks we like better than Pier 1 Imports When investing geniuses David and Tom Gardner have a stock tip, it can pay to listen. After all, the newsletter they have run for over a decade, Motley Fool Stock Advisor, has tripled the market.*
David and Tom just revealed what they believe are the 10 best stocks for investors to buy right now... and Pier 1 Imports wasn't one of them! That's right -- they think these 10 stocks are even better buys.
Click here to learn about these picks!
*Stock Advisor returns as of Nov. 7, 2016
Rick Munarriz has no position in any stocks mentioned. The Motley Fool has no position in any of the stocks mentioned. Try any of our Foolish newsletter services free for 30 days. We Fools may not all hold the same opinions, but we all believe that considering a diverse range of insights makes us better investors. The Motley Fool has a disclosure policy.