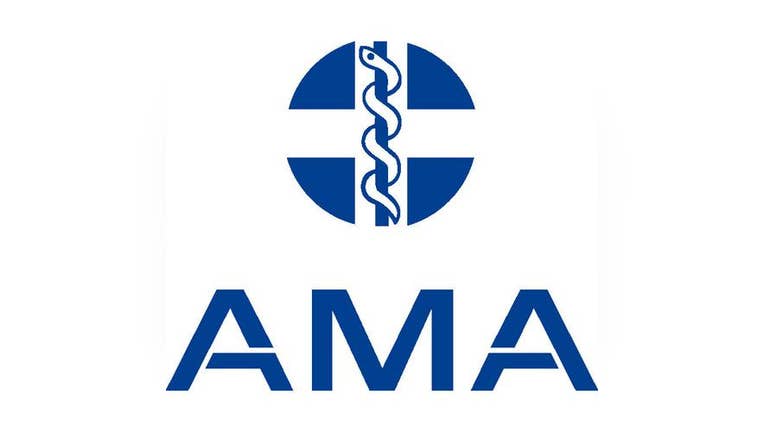 Image source: Flickr user Steven Depolo.
If you've been thinking, "There sure are a lot more prescription drug advertisements lately," it isn't just your imagination. Over the past two years what's known as "direct-to-consumer", or DTC, ad spending has grown 30% to $4.5 billion.If you're savvy enough to recognize the brands being advertised, you may have also noticed a disproportionate amount of those ads belong to Pfizer .
Last year the pharma heavyweight became the first to break the $1 billion barrier with $1.1 billion in DTC ads, outspending its peers by a wide margin. Runners-up AbbVie and AstraZeneca didn't even come close, spending $363 million and $340 million, respectively.
A change in policyYears ago the AMA tentatively supported DTC ads on the premise that they built awareness for conditions people didn't realize there was available treatment for.
Image source: Wikimedia Commons.
In a surprising change of position, the AMA recently adopted a new policy to promote prescription drug affordability. One bee in the association's bonnet is the impression prescription drug ads aimed at consumers are driving demand for expensive branded drugs when lower-cost alternatives exist.
Luckily for Pfizer, the AMA doesn't set prescription drug advertising policy. That role belongs to the U.S. Food and Drug Administration. While the regulator is vigilant in cases of off-label promotion, it has always been more concerned with safety than spending. In fact, the FDA states in no uncertain terms that such a ban is out of its hands, and would require an act of Congress.While such an act seems highly unlikely, now is a good time to examine just how dependent Pfizer has become on prescription drug advertising.
Coincidence?With overall revenue falling steadily for years now, one bright spot for Pfizer has been at home, the only major market that allows DTC ads. In the third quarter, U.S. revenues rose 15% to $5.6 billion. International revenue grew 1% operationally, but unfavorable currency exchange led to a 13% loss.
Image source: Pfizer.
Pfizer attributed its domestic gain to the inclusion of revenue from the recent Hospira acquisition, as well as performance of key drugs such as Prevnar 13, Ibrance, Lyrica, Eliquis, Viagra, and Xeljanz.Four of these brands made the top 10 list of most advertised prescription drugs last year,and it looks like the ad spending floodgates are still open.With the exception of recently-launched breast cancer therapy Ibrance, Pfizer has aired thousands of TV ads for these drugs over the past 30 days.
While heavily promoted brands are probably responsible for a significant portion of U.S. sales growth, we can't attribute the international-to-domestic performance gap entirely to Pfizer's marketing practices. The most severe portion of the company's patent cliff has past, but loss of regulatory exclusivity in foreign markets has been somewhat lopsided lately. For example, Lyrica, the company's second largest source of revenue, is still on patent in the U.S., but lost exclusivity in major European markets last July.
Advertising vs. exclusivityAlso highlighting limitations of direct-to-consumer advertising is Celebrex. Last year Pfizer spent almost $119 million marketing the arthritis treatment in the U.S.,and its worldwide sales reached $2.7 billion last year.
Celebrex lost exclusivity in Europe and the U.S. late last year, andprior advertising wasn't able to save it from falling off a patent cliff. When Pfizer last reported, third-quarter sales of the drug had plummeted 72% compared to the same period last year.
Stay calmOver the past several years Pfizer has done a fine job of maintaining, even boosting profitability in the face of major patent losses. While I'm sure direct-to-consumer ads have been a part of the company's strategy, it's important to remember the U.S. is the only major market that allows direct-to-consumer advertising of prescription drugs.
While the U.S. is an extremely important market for any drugmaker, it's responsible for less than half of Pfizer's global revenue. An abrupt end of the practice might knock some points off Pfizer's top line, but I wouldn't consider it a major catastrophe.
The article Can Pfizer Live Without Television? originally appeared on Fool.com.
Cory Renauer has no position in any stocks mentioned. The Motley Fool has no position in any of the stocks mentioned. Try any of our Foolish newsletter services free for 30 days. We Fools may not all hold the same opinions, but we all believeconsidering a diverse range of insights makes us better investors. The Motley Fool has a disclosure policy.
Copyright 1995 - 2015 The Motley Fool, LLC. All rights reserved. The Motley Fool has a disclosure policy.