Can Outerwall Keep Moving After Last Week's 11% Pop?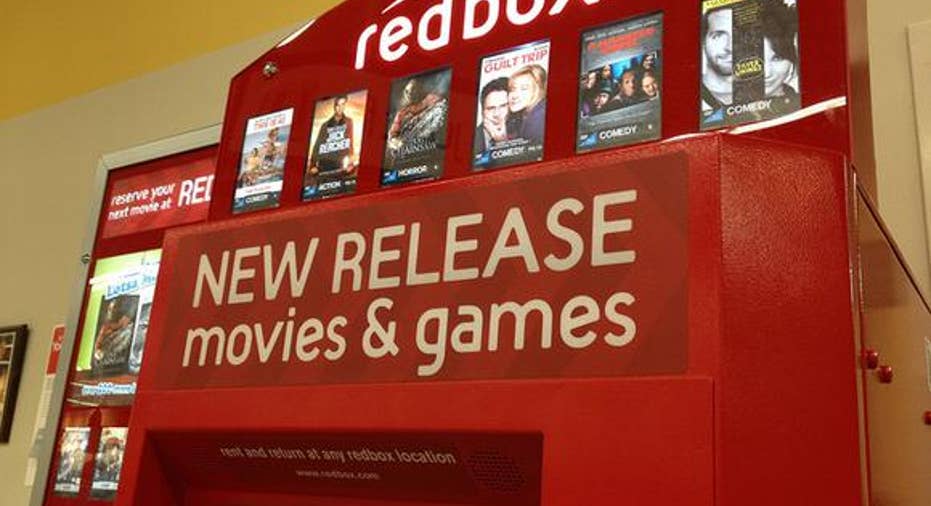 Outerwall is putting itself on the block, and that was enough to send shares of the automated kiosk operator 11% higher last week. It was a welcome break for investors. It pushed the stock into positive year-to-date territory for the first time in 2016.
Outerwall's gains still find it trading 55% below its all-time highs set last summer. That's fair. Just because Outerwall is exploring strategic and financial alternatives -- a process that often ends with a buyout -- doesn't mean that it's in a better place than where it was last summer.
Redbox is Outerwall's primary business, and it's been fading in recent years. We're not renting DVDs from machines with the same fervor that we used to, and Outerwall responding by boosting prices and nixingits Redbox Instantplatform haven't helped.
The DVD, Blu-ray, and video game disc-dispensing machines cranked out 135.8 million rentals during Outerwall's poorly receivedholiday quarter. That may seem like a lot, but it's a 24% decline since the prior year's fourth quarter. Redbox's revenue actually declined just 17% as a result of higher rental prices.
Outerwall's two other businesses -- Coinstar that swaps loose change for gift cards and ecoATM that swaps mobile gadgets for money -- are holding up better, but Redbox accounts for 77% of the parent company's business. Outerwall's overall revenue only declined 12%, but that was helped out by November's $18 million acquisition of online smartphone recycler Gazelle.
The company will continue to live or die based on Redbox's prospects, and right now they aren't very bright. EvenNetflix is seeing its DVD-based subscriber base shrink, and that's with the convenience of home delivery and without Redbox's price increases that have pushed rental prices 50% higher over the past few years.
Netflix was smart enough to get into digital early, grabbing the market lead and showing no signs of relinquishing the streaming television throne. Outerwall was too late, and Redbox Instant lasted for less than two years. Netflix got the future right, and Outerwall doubled down on physical rentals. It's now paying the price.
Outerwall did double its quarterly dividend to a rate that pushes its yield up to a chunky 6.3%, but with operating profits and free cash flow tumbling at a faster rate than its slide in revenue in its latest quarter is that sustainable without a buyout? Stock spikes that happen on buyout speculation are dangerous, and Outerwall is going to have a hard time earning those gains organically at this point. Barring an outright acquisition -- and it's hard to fathom a potential buyer -- it's hard to see Outerwall's stock staying positive through 2016 in its current state.
The article Can Outerwall Keep Moving After Last Week's 11% Pop? originally appeared on Fool.com.
Rick Munarriz owns shares of Netflix. The Motley Fool owns shares of and recommends Netflix. Try any of our Foolish newsletter services free for 30 days. We Fools may not all hold the same opinions, but we all believe that considering a diverse range of insights makes us better investors. The Motley Fool has a disclosure policy.
Copyright 1995 - 2016 The Motley Fool, LLC. All rights reserved. The Motley Fool has a disclosure policy.