Can Orbital ATK Turn Old Satellites Into New Money?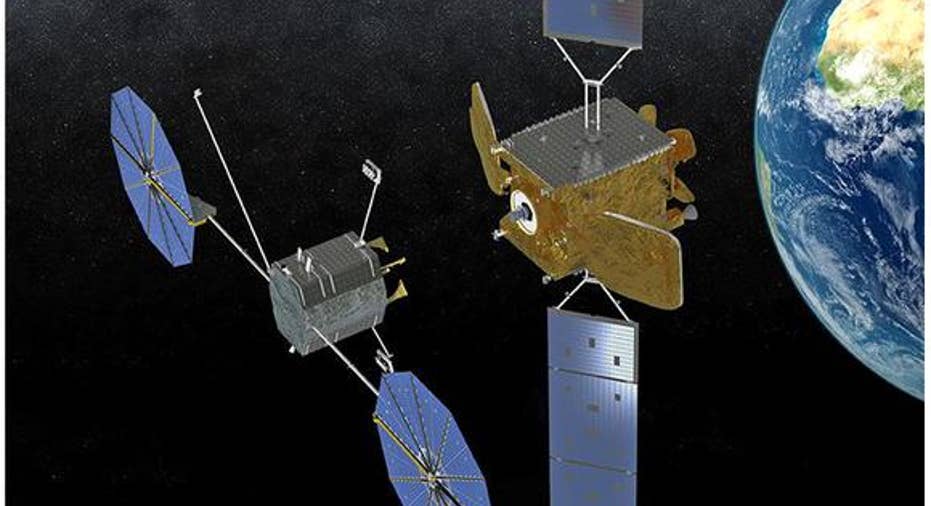 Orbital ATK's "space tug" will look like no other tug on this world -- and that's the point. Image source: Orbital ATK.
Everything old is new again.
Six months ago, if you recall, Lockheed Martin blew probably its best chance at winning a contract under the NASA Commercial Resupply Services program. It blew it by inflating the cost of its bid -- asking NASA to pay not just for the cost of delivering supply capsules to the International Space Station, but trying to get the government to also fund development of a new "space tug" that would help push the capsules toward ISS, then remain in orbit for other duties.
NASA balked at that prospect. But as we learned earlier this week, another customer thinks space tugs are a pretty keen idea -- and this one's willing to pay for them.
Lockheed exit stage left, Orbital enter stage rightThe customer in question is satellite operator Intelsat . But -- bad news for Lockheed Martin here -- the supplier of tug services will be not Lockheed, but Orbital ATK .
The Wall Street Journal explains: Orbital Sciences is developing a self-propelled robotic spaceship that can be launched into orbit, then operate in orbit as a mobile servicer of other satellites. When an old satellite runs out of fuel, and ceases to be able to maneuver, or its orbit degrades unexpectedly, such a satellite is usually written off as a loss.
But if it's otherwise still functional, and just needs a bit of a boost to be returned to a useful orbit, Orbital's space tug might be able to salvage the satellite. The tug, which Orbital calls its "Mission Extension Vehicle," would approach the distressed satellite, grab it, use the tug's engines to move both satellites into a new orbit, then release it -- at which point, the tug proceeds on its merry way to the next patient in need of doctoring.
Intelsat thinks such a service would be of great use to it, economically restoring telecommunication satellites to active work, and saving it the cost of building, and launching into orbit, entire new replacement satellites. For its part, Orbital thinks the tug is a great new business to enter -- and with Lockheed's tug having gotten the kibosh from NASA, this market is still wide open to the first comer.
How much is this worth to Orbital ATK?Precisely how big of a moneymaker this will be for Orbital ATK remains to be seen. Intelsat has yet to sign on the dotted line, and we're not likely to find out how much Orbital is charging for the service until Intelsat signs. But it is expected to sign, and Orbital expects to begin testing its tug in late 2018, and to achieve operational status perhaps by very early 2019.
Meanwhile, WSJ reports that Orbital has already sunk "tens of millions of dollars" into developing a prototype. In space terms, that's not a very big upfront investment, though. And Orbital reportedly plans to send its first tug up with fuel sufficient to keep it operable for 15 years.
With "dozens of big telecommunications satellites running low on fuel each year," and Orbital planning to launch as many as five space tugs by 2020, it shouldn't take Orbital ATK long to earn back its investment -- and begin earning profits for shareholders.
The article Can Orbital ATK Turn Old Satellites Into New Money? originally appeared on Fool.com.
Fool contributorRich Smithdoes not own shares of, nor is he short, any company named above. You can find him onMotley Fool CAPS, publicly pontificating under the handleTMFDitty, where he's currently ranked No. 278 out of more than 75,000 rated members.The Motley Fool recommends Orbital ATK. Try any of our Foolish newsletter services free for 30 days. We Fools may not all hold the same opinions, but we all believe that considering a diverse range of insights makes us better investors. The Motley Fool has a disclosure policy.
Copyright 1995 - 2016 The Motley Fool, LLC. All rights reserved. The Motley Fool has a disclosure policy.