Can New iPads Reinvigorate Apple, Inc.'s iPad Sales?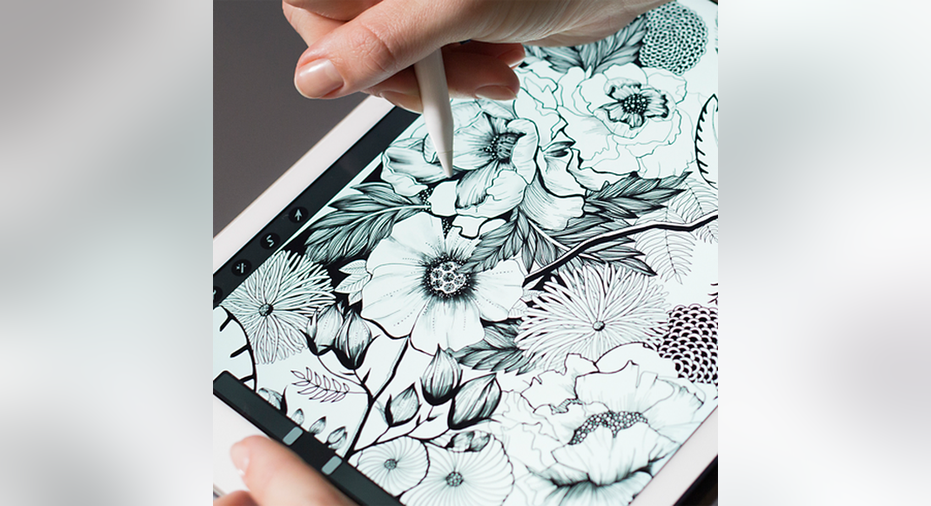 Apple (NASDAQ: AAPL) could announce a second-generation 9.7-inch iPad Pro as early as next week, Japanese blog Mac Otakara reported (via MacRumors) this week. In addition, Apple is expected to introduce both a 10.5-inch iPad Pro with narrower bezels and an updated version of its 12.9-inch iPad Pro sometime soon.
While new iPads would likely help Apple's iPad segment, will they be enough to help the segment return to growth? Spoiler alert: Probably not.
iPad Pro and Smart Keyboard. Image source: Apple.
Declining iPad sales
Declining iPad sales are putting pressure on Apple's tablet segment. Apple's iPad sales in the company's most recent quarter, or its first fiscal quarter of 2017, were down quite sharply from the year-ago quarter. iPad units fell 19%, and iPad revenue fell 22%.
Apple's need for new tablets to help revitalize the segment isn't anything new. iPad sales have been declining for years. For instance, Apple's iPad unit sales and revenue during the entire trailing-12-month period were down about 14% and 11%, respectively. Going further, iPad unit sales have been declining on a trailing-12-month basis since the second quarter of 2014.
So investors shouldn't expect possible new iPads to suddenly reverse this trend. But this doesn't mean investors shouldn't hope for some solid updates to the lineup. Given that Apple already possesses sizable market share in tablet sales in many of its markets, the company needs to keep its iPads fresh to remain competitive.
Image source: Apple.
Notably, there's more reason than recent rumors to believe Apple has some new iPads in the works for a launch in the coming weeks. Not only does Apply typically launch new iPads around this time of the year every year, but Apple CEO Tim Cook hinted during the company's fiscal 2017 first-quarter earnings call (via a Reuters transcript) that there were some key updates on the horizon: "If I sort of zoom out of the 90-day clock and look at it, we've got some exciting things coming on iPad."
Apple remains optimistic about iPad
Despite declining iPad sales and the fact that both Apple's services and Mac segment have grown to represent a comparatively larger portion of Apple's total sales recently, Cook still believes the segment has potential, according to his comments in the company's most recent earnings call.
Cook could be right. iPad could still have some room to run. But based on Apple's drawn-out trend of declining iPad sales, investors shouldn't count on it -- even if the company is preparing to introduce new iPads.
10 stocks we like better than AppleWhen investing geniuses David and Tom Gardner have a stock tip, it can pay to listen. After all, the newsletter they have run for over a decade, Motley Fool Stock Advisor, has tripled the market.*
David and Tom just revealed what they believe are the 10 best stocks for investors to buy right now... and Apple wasn't one of them! That's right -- they think these 10 stocks are even better buys.
Click here to learn about these picks!
*Stock Advisor returns as of February 6, 2017
Daniel Sparks owns shares of Apple. The Motley Fool owns shares of and recommends Apple. The Motley Fool has the following options: long January 2018 $90 calls on Apple and short January 2018 $95 calls on Apple. The Motley Fool has a disclosure policy.