Can Lululemon Stock Keep Going After Last Week's 25% Pop?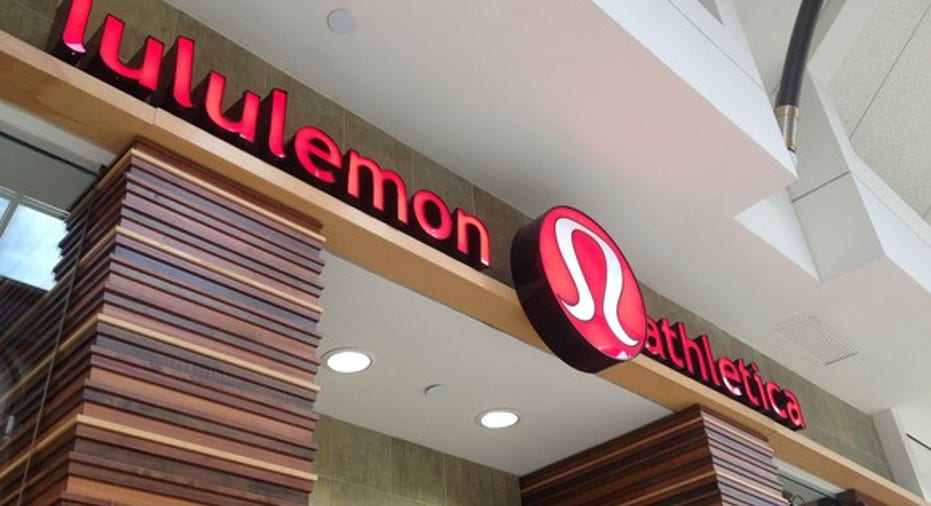 Image source: The Motley Fool.
Shares oflululemon athletica (NASDAQ: LULU)are stretching like some of the athletic apparel retailer's high-end yoga clothes. Lululemon stock soared 25.3% last week, moving higher after the company posted blowout quarterly results. Several analysts upgraded the stock following the well-received report.
Revenue climbed 13% to $544.4 million, fueled by expansion, a boost in online sales, and positive comps. Comps rose 7%, but like many retailers that bake faster-growing consumer-direct sales into their comps, the actual store-level performance rose by a more modest 4%.
Margins improved across the board, and by the time we work our way to the end of the income statement we see adjusted earnings clocking in at $0.47 a share. That was well ahead of both the $0.35 it posted a year earlier and the $0.43 analysts were targeting. Lululemon used to routinely blast through Wall Street pro forecasts, but this is the first time since last year's holiday quarter that its profit topped expectations.
Upward-facing dog
Several analysts checked in with upbeat notes following the encouraging report. Bank of America/Merrill Lynch analystRafe Jadrosich upgraded the stock to "neutral," fortified by the favorable comps momentum and expanding gross margin. He's boosting his price target from $50 to $70, though that's nearly where the stock closed out the week.
Evercore ISI analyst Omar Saad also replaced his earlier price target of $50, but he's going all the way to $80. Saad is replacing his "sell" rating with a "buy," a rare double-notch upgrade. With Lululemon flexing its pricing power, he feels the smart play is now to be long the stock.
Other Wall Street pros who reiterated their ratings still jacked up their price targets.Oppenheimer analyst Anna Andreeva raised her target from $70 to $75. Wedbush's Morry Brown went from $70 to $81.Even the still-bearish Camilo Lyon atCanaccord upped his price goal from $44 to $47.
Down the stretch
Lululemon was trading slightly higher in 2016 before last week's surge, and now the stock is up 32% year to date. The stock took a hit three months earlier, when its guidance failed failed to impress following its fiscal second-quarter report, but that's not the case this time around.
The premium yoga-apparel specialist now sees revenue of $2.32 billion to $2.34 billion for all of fiscal 2016, with comps rising in the mid-single digits. Its guidance calls for normalized earnings between $2.11 and $2.16 a share.
The stock isn't cheap. It trades at 32 times the midpoint of its new earnings range. That's steep, but Lululemon shares have always fetched a premium to the market -- even when the retailer isn't at the top of its game. It's showing the early signs of a turnaround, and if it can keep that up through the telltale holiday quarter, it wouldn't be a surprise to see the stock and the valuation multiples head higher in the coming months.
10 stocks we like better than Lululemon Athletica When investing geniuses David and Tom Gardner have a stock tip, it can pay to listen. After all, the newsletter they have run for over a decade, Motley Fool Stock Advisor, has tripled the market.*
David and Tom just revealed what they believe are the 10 best stocks for investors to buy right now... and Lululemon Athletica wasn't one of them! That's right -- they think these 10 stocks are even better buys.
Click here to learn about these picks!
*Stock Advisor returns as of Nov. 7, 2016
Rick Munarriz has no position in any stocks mentioned. The Motley Fool owns shares of and recommends Lululemon Athletica. Try any of our Foolish newsletter services free for 30 days. We Fools may not all hold the same opinions, but we all believe that considering a diverse range of insights makes us better investors. The Motley Fool has a disclosure policy.