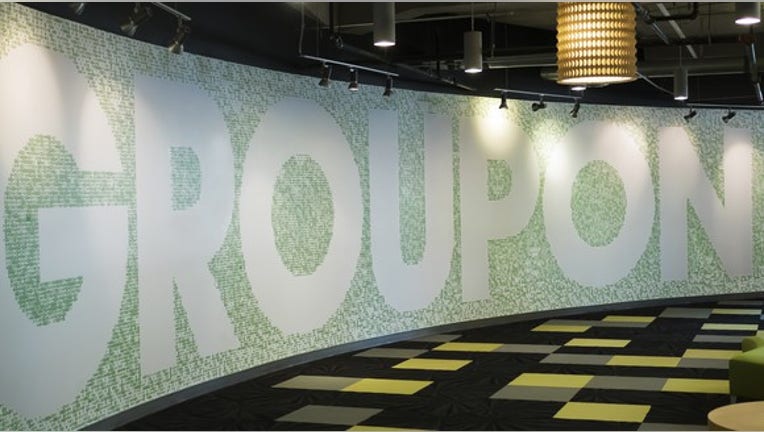 One of last week's biggest winners wasGroupon (NASDAQ: GRPN), soaring 30.2% after posting strong quarterly results.Revenue clocked in at $934.9 million for the fourth quarter, up a mere 1.9% for the top dog in daily deals.
Checking in with less than 2% in top-line growth may not seem very impressive, but it's all relative. Groupon's been retreating out of poorly performing overseas markets, so the quarter is actually a combination of a 5% increase in North America more than offsetting a dip in international sales. Analysts were holding out for a slight year-over-year decrease in revenue, so any degree of growth would go on to exceed expectations.
Gross billings of $1.7 billion were essentially flat with $1.71 billion a year earlier. The recently acquired LivingSocial was nearly enough to offset the slide overseas. Groupon's net loss from continuing operations widened, but its adjusted EBITDA improved. Its adjusted net profit of $0.07 a share blew past Wall Street forecasts of $0.02 a share. It was Groupon's first adjusted profit in two years.
Image source: Groupon.
Wall Street has its say
One analyst left smarting following the blowout report was Aaron Turner at Wedbush. He had the misfortune of lowering his price target on the stock from $6.50 to $4.50 on Monday, two days before Groupon would go on to deliver its stock-popping move. He stuck to his outperform rating, but shaved his price goal on concerns that the quarterly report two days later would not show signs of a turnaround.
Instead of eating crow following Groupon's well-received report, Turner stuck to his guns. He would go on to downgrade the stock, arguing that now that it had barreled through his refreshed price target of $4.50, the shares were fairly valued.
Piper Jaffray analyst Samuel Kemp didn't see things that way. He stuck to his overweight rating and his $6.50 price target. Kemp appreciated how Groupon's new direction and leaner business model are playing out. Groupon's guidance for 2017 was encouraging, and he sees the improvement continuing until next year.
Groupon stock moving after the report was never in doubt. It had taken a 19% hit after disappointing investors with itsflat showingin the third quarter. The move followed an 18% drop the day after it posted its first-quarter report and a 10% increase following its second-quarter results. A double-digit percentage move would go on to accompany each of last year's four quarterly reports, and that volatility is likely to keep going in 2017. Wall Street pros may not agree on the resiliency of Groupon's financial performance, but it's clear that the bulls won based on the market reaction.
10 stocks we like better than GrouponWhen investing geniuses David and Tom Gardner have a stock tip, it can pay to listen. After all, the newsletter they have run for over a decade, Motley Fool Stock Advisor, has tripled the market.*
David and Tom just revealed what they believe are the 10 best stocks for investors to buy right now... and Groupon wasn't one of them! That's right -- they think these 10 stocks are even better buys.
Click here to learn about these picks!
*Stock Advisor returns as of February 6, 2017
Rick Munarriz has no position in any stocks mentioned. The Motley Fool has no position in any of the stocks mentioned. The Motley Fool has a disclosure policy.