Can GoPro Stock Keep Going After Last Week's 8% Pop?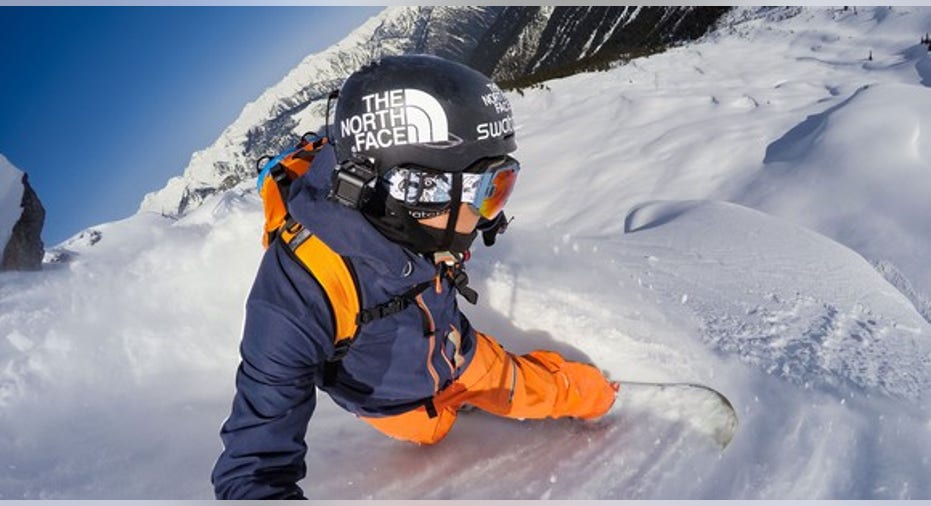 GoPro (NASDAQ: GPRO)shareholders got a break last week, but it may be hard to justify the pop once you dig deeper into the reason for the 7.5% gain. Shares of the leading maker of wearable cameras moved higher after announcing a new round of layoffs that would help hack away at its operating expenses. The former market darling also announced that it would land at the high end of its earlier revenue guidance, triggering a round of upbeat analyst notes.
Shares of GoPro were actually falling sharply through the first two trading days of the week. The announcement after Tuesday's market close was a potent spark, sending the stock 18.4% higher through the final three trading days of the week.
Image source: GoPro.
Shooting a bigger picture
GoPro was originally targeting to generate between $190 million and $210 million in revenue, but landing at the high end of that range isn't so amazing. Hitting $210 million may be 14% ahead of the prior year's first quarter, but it's still 42% below what it rang up during the first quarter of 2015 when GoPro's Hero4 camera was all the rage.
The restructuring will shave 270 jobs form its payroll, making GoPro a more focused company. GoPro once dreamed of being a media company, a hub for the broadcast and monetization of the action sports and viral clips shot using its hardware. It's time for GoPro to wake up from that dream.
GoPro now expects to reduce its full-year operating expenses to below $585 million and adjusted operating expenses to less than $495 million. GoPro insists that it will still be able to keep putting out new hardware and software products with its leaner overhead, but it's going to be hard to keep morale positive as pink slips keep flying.
Analysts are generally supporting the move. Stanley Kovler at Citi boosted his rating from sell to neutral, raising his price target from $8 to $9. He sees revenue stabilizing and applauds the restructuring initiatives as a way to get back to profitability. GoPro expects to break even this year on an adjusted basis.
JPMorgan analyst Paul Coster stuck to his overweight rating and his bullish $12 price target. He feels that GoPro is on track to return to full-year profitability and growth this year. He's encouraged by the earlier-than-expected restructuring, but not every Wall Street pro agrees.
Stifel's Jim Duffy stuck to his hold rating and his $9 price goal. The first-quarter pre-announcement was encouraging, but he has his concerns about how the cost-cutting moves could trip up its fundamentals. Duffy applauds the spending discipline, but GoPro isn't going to have its cake and eat it, too.
GoPro is growing its top line again, but it still has a long way to go before it can prove that wearable cameras are still hot. GoPro is also going to be challenged to get Karma off the ground after last year's botched debut. The stock may be compelling here while it's still in the single digits, but it's going to take more than layoffs and improving on last year's lowball performance to win back growth stock investors.
10 stocks we like better than GoProWhen investing geniuses David and Tom Gardner have a stock tip, it can pay to listen. After all, the newsletter they have run for over a decade, Motley Fool Stock Advisor, has tripled the market.*
David and Tom just revealed what they believe are the 10 best stocks for investors to buy right now... and GoPro wasn't one of them! That's right -- they think these 10 stocks are even better buys.
Click here to learn about these picks!
*Stock Advisor returns as of February 6, 2017
Rick Munarriz has no position in any stocks mentioned. The Motley Fool owns shares of and recommends GoPro. The Motley Fool has the following options: short January 2019 $12 calls on GoPro and long January 2019 $12 puts on GoPro. The Motley Fool has a disclosure policy.