Can GoPro Bounce Back After Last Week's 19% Drop?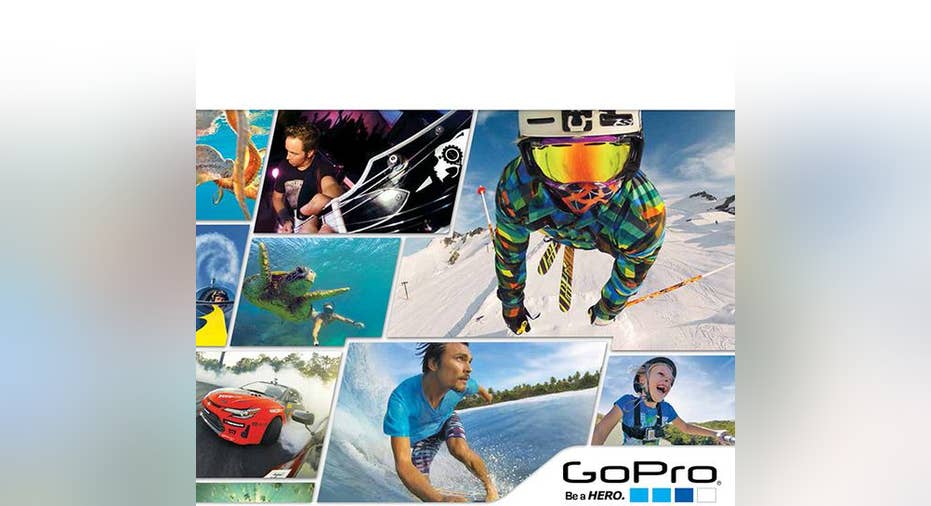 Image source: GoPro.
One of last year's biggest losers continues to lose ground in 2016. Shares of GoPro slumped 19% last week after posting a wider than expected quarterly loss and pushing back the release of its highly anticipated Karma drone.
GoPro's stock is now trading 42% lower in 2016, and that comes after tumbling 72% last year. The stock has now plunged a brutal 89% since peaking in late 2014. Ambarella -- the lone maker of the video processor chips found in GoPro's cameras -- has seen its stock shed 70% since peaking last summer, but its stumble last week in sympathy was limited to a 7% decline.
GoPro's quarter was rough. Revenue was nearly cut in half to $183.5 million. The leading maker of wearable cameras argues that it's not as bad as the numbers make it seem. Retailers had a glut of inventory following a lackluster holiday quarter, cooling the orders that it records as revenue. CEO Nicholas Woodman points out that the actual sell-thru rate at the retail level was close to last year's level, a period that benefited from the debut of its HERO4 camera.
It's an important distinction, but things aren't as rosy as Woodman makes it out to be. Gross margins were crushed during the quarter, and having to take more modest markups weighed on its bottom line. GoPro closed out the first quarter with a loss of $0.63 a share. It's the third time in a row that GoPro's fallen well short of Wall Street's profit targets.
There's also GoPro's decision to hold off on the release of its drone, deciding to delay Karma's rollout by six months. That will result in Karma hitting the market just in time for the holiday shopping season, but the competitive climate continues to intensify. If prices are falling in a cutthroat climate for drones now one can only imagine how savage the market will be later this year.
Rewind for kinder footageGoPro was a blazing hot IPO in 2014 when its strap-on HERO cameras were all the rave, but its dreams of cashing in on its popularity to introduce a media distribution hub and be a major player in the nascent drone and virtual reality markets have failed to pan out.
Ambarella is holding up relatively better, primarily because it's also making video chips that are used in surveillance gear and dashboard cams that are holding up considerably better than GoPro's own prospects. Ambarella reports next month, and as the company that tipped investors off on the weakness of wearable cameras before GoPro did that earnings call will likely be required streaming for GoPro investors.
GoPro's own guidance calls for $1.35 billion to $1.5 billion in revenue for the entire fiscal year, in line with what it was forecasting back in February -- but also 7% to 17% below last year's haul. That's not great, but after a rough first quarter it suggests overall growth during the final nine months of the year if it lands near the high end of its range. A lot of that success is riding on products including HERO5 and the Karma drone that have yet to hit the market, and that naturally means that it's hard to take GoPro's current guidance as gospel.
The article Can GoPro Bounce Back After Last Week's 19% Drop? originally appeared on Fool.com.
Rick Munarriz owns shares of Ambarella. The Motley Fool owns shares of and recommends Ambarella and GoPro. Try any of our Foolish newsletter services free for 30 days. We Fools may not all hold the same opinions, but we all believe that considering a diverse range of insights makes us better investors. The Motley Fool has a disclosure policy.
Copyright 1995 - 2016 The Motley Fool, LLC. All rights reserved. The Motley Fool has a disclosure policy.