Can Glu Mobile Bounce Back After Last Week's 15% Drop?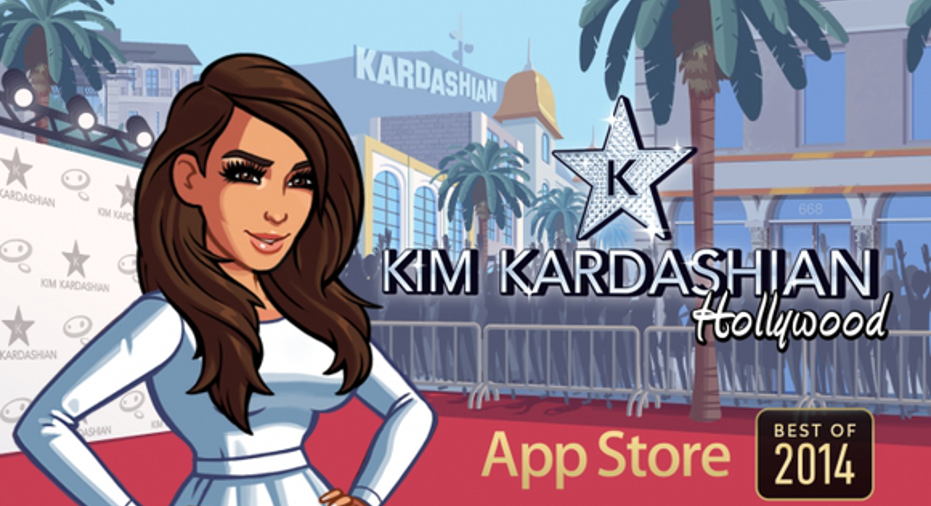 Image source: Glu Mobile.
It was a rough week forGlu Mobile investors. Shares of the publisher of mobile games plummeted 15% last week, following a rough quarterly report. The stock is now trading 44% lower since peaking after rallying in February.
It was a pretty disappointing report. Revenue plunged 22% since the prior year to hit $54.5 million. It posted a quarterly loss. It has now checked in with an operating deficit in three of the past four quarters.
Glu Mobile -- like most mobile gaming companies -- is at the mercy of fickle gamers. Success doesn't last very long. In late 2013 it put outDeer Hunter 2014. It wasits biggest hitat the time, topping 5 million downloads in the first five days of its release. The hunting game raced to to the top of the App Store in 78 different countries. It didn't last. By the second quarter of 2014 Glu Mobile was experiencing a sequential decline in revenue. It needed something new, and it got it after teaming up with Kim Kardashian to roll out a game where players try to rise up the social circles of Tinseltown's elite.
Kim Kardashian: Hollywood was a smash out of the gate. It led to revenue at Glu more than doubling in 2014 with the reality show star's "freemium" game accounting for the lion's share of that growth. It figured that the model would be simple enough to replicate. It would find reality show stars and musical celebrities with millions if not tens of millions of social media followers, making it easy to promote the games. This led to exclusive mobile gaming dealswith Britney Spears, Gordon Ramsay, and Taylor Swift.
However, investors soured whenKaty Perry Popfloppedlate last year. The hope was that February's release ofKendall & Kylie-- a game based on Kim Kardashian's half sisters -- would validate the model. It got off to a better start than Perry's title, but it's also fading quickly. Glu Mobile's guidance for the current quarter calls for another deficit and $46 million to $49 million in revenue. It would be Glu's third straight sequential decline on the top line.
It's hard to stay on top. March's release ofTap Sports Baseball 2016is off to a strong start, but it's ultimately yet another bunt single in a market where even homers prove short-lived.
The need to continue cranking out hits is daunting. It will also be harder now that Glu Mobile is eliminating 85 jobs in a corporate restructuring. Glu Mobile has a cash-rich balance sheet. It can follow its larger rivals into acquiring smaller developers with hit releases, but that strategy has also burned investors. This is a tough market, but investors never learn. Glu Mobile's stock will race higher again the next time it puts out a head-turning hit -- even if history suggests that the buzz won't last long.
The article Can Glu Mobile Bounce Back After Last Week's 15% Drop? originally appeared on Fool.com.
Rick Munarriz has no position in any stocks mentioned. The Motley Fool has no position in any of the stocks mentioned. Try any of our Foolish newsletter services free for 30 days. We Fools may not all hold the same opinions, but we all believe that considering a diverse range of insights makes us better investors. The Motley Fool has a disclosure policy.
Copyright 1995 - 2016 The Motley Fool, LLC. All rights reserved. The Motley Fool has a disclosure policy.