Can GameStop Stock Bounce Back After Last Week's 16% Drop?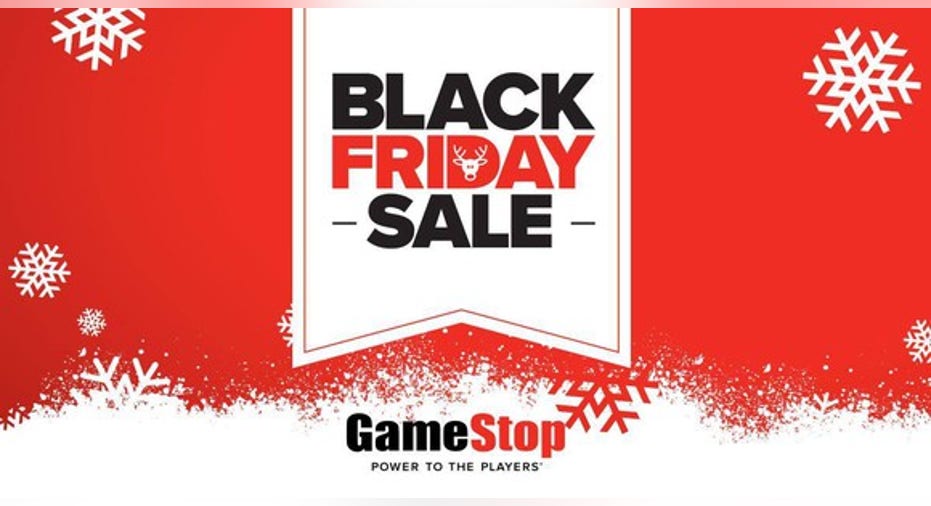 The holidays weren't kind to GameStop (NYSE: GME), and the video game retailer's guidance suggests that things won't be getting better in the near term. GameStop stock took a 16% hit after posting disappointing financial results for its fiscal fourth quarter.
It was a rough outing. Global sales slumped 13.6% to $3.05 billion, worse than the 12.2% top-line slide that Wall Street was forecasting. Comps plummeted 16.3% for the period, including a brutal 20.8% decline at its stateside stores. Rival retailers were aggressively promoting consoles early in the telltale holiday shopping season, and many of the quarter's most highly anticipated software releases failed to live up to the hype. New hardware sales fell 29.1%, with shrink-wrapped software titles experiencing a 19.3% decline.
There was a time when higher-margin pre-owned sales were enough to offset the lulls between hardware upgrade cycles. There was a time when GameStop was making a big push in digital delivery to offset the gradual demise of physical merchandise sales. Unfortunately for GameStop, it seems as if that time has come and gone. GameStop posted single-digit year-over-year declines in used sales and digital receipts.
Image source: GameStop.
Running out of chances to power up
The news gets better for GameStop as we move away beyond video games and gear. GameStop has been diversifying into mobile products and collectibles with stand-alone store concepts, and business is booming on those fronts. Technology brands and collectibles saw sales rise 44% and 28%, respectively.
GameStop also held up better on the bottom line than it did on top. Adjusted earnings of $2.38 a share for the holiday quarter were in line with the $2.40 a share it served up a year earlier, and at the high end of its mid-January guidance calling for per-share profits to clock in between $2.23 and $2.38.
Missing on top of the income statement and coming out ahead on the bottom wouldn't normally rock a stock, but then we get to GameStop's guidance for the year ahead. GameStop announced that it would no longer be providing quarterly outlooks, sticking only to full-year perspectives. It's usually not a good sign when a company is scaling back on its prognostications, and the new guidance for fiscal 2017 isn't very encouraging.
GameStop expects total sales to decline by as much as 2% or rise by as much as 2%, so we're essentially looking at a flat top-line showing. It sees comps coming in between a dip of 5% and flat. Its earnings-per-share forecast under that scenario falls between $3.10 and $3.40, and that's bad news for investors when analysts were hoping for $3.73 a share in net income this year.
The retailer's video game stores are in a state of retreat. GameStop expects to close 2% to 3% -- or roughly 150 -- of its namesake stores. It will build on its tech and collectibles concepts, but it may be some time before those businesses move the needle in a significant way. GameStop's chunky dividend is still safe, and that will keep income investors happy, but sooner or later, the retailer is going to have to find a way to start growing again.
10 stocks we like better than GameStopWhen investing geniuses David and Tom Gardner have a stock tip, it can pay to listen. After all, the newsletter they have run for over a decade, Motley Fool Stock Advisor, has tripled the market.*
David and Tom just revealed what they believe are the 10 best stocks for investors to buy right now... and GameStop wasn't one of them! That's right -- they think these 10 stocks are even better buys.
Click here to learn about these picks!
*Stock Advisor returns as of February 6, 2017
Rick Munarriz has no position in any stocks mentioned. The Motley Fool has the following options: short April 2017 $28 puts on GameStop. The Motley Fool has a disclosure policy.