Can Fitbit Stock Bounce Back After Last Week's 15% Drop?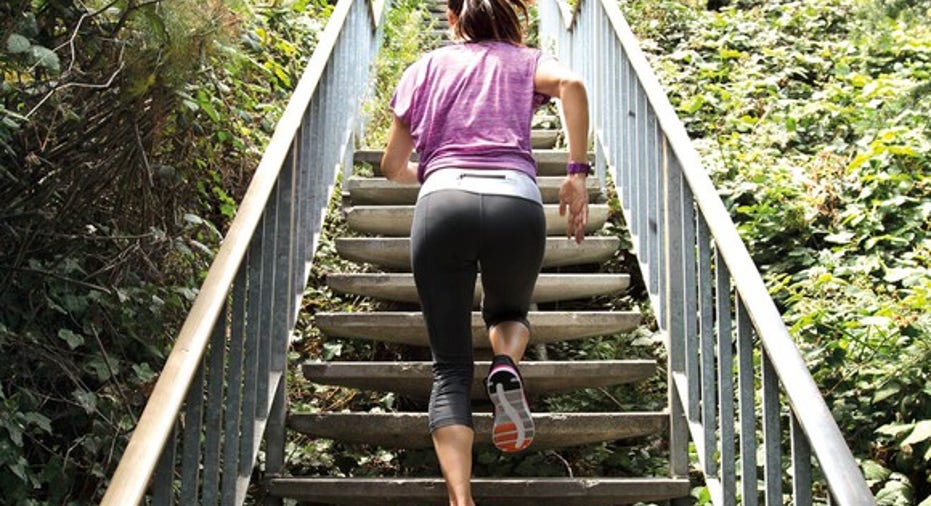 One of last week's biggest losers wasFitbit (NYSE: FIT), which shed 15.46% of its value after offering up a disappointing financial update. The leading maker of fitness trackers had a rough showing over the holidays. It fell brutally short of its earlier guidance, and it's also putting out a bleak outlook for the fiscal year that lies ahead.
Fitbit singles out Black Friday in the U.S. as having been a particularly rough time for the company. It may have topped the best-seller list in wearable fitness, but it came at the expense of margin-gnawing discounts in a climate of weakening overall demand for wearable tech. Some skittish analysts including Joe Wittine at Longbow were making this observation early during the holiday shopping season, but now Fitbit itself is confirming the worst-case scenario.
Things went badly for Fitbit during the quarter that ended in December. It moved just 6.5 million devices, and revenue will clock in between $572 million and $580 million. Its earlier projection was calling for $725 million to $750 million in revenue. Fitbit will post a deficit of $0.51 to $0.56 a share. Its own guidance was originally eyeing a profit of $0.14 to $0.18 a share. The preliminary results will be narrowed down to the ugly truth on Feb. 22.
Fitbit has a long way to go to get back to the top. Image source: Fitbit.
Hitting new lows
Fitbit argues that the lousy showing during the holiday quarter is not reflective of the value of its brand or its long-term potential, but actions tell a different story. Fitbit is letting go of 110 of its employees, or 6% of its workforce. It's slashing costs.
It's also initiating guidance for 2017 that's well below where Wall Street pros are perched. Fitbit is eyeing an adjusted loss between $0.22 and $0.44 a share on $1.5 billion to $1.7 billion in revenue for all of 2017. Fitbit is ringing up $2.17 billion in revenue for 2016 at the midpoint of its range, so we're looking at a top-line decline of 22% to 31% this year.
Wall Street obviously isn't impressed. SunTrust analyst Kunal Madhukar lowered his price target from $10 to $8, keeping his hold rating on the out-of-favor stock. He feels that Fitbit's stock may not start to bounce back until growth resumes, something that isn't likely until the second half of this year at the earliest.
Stanley Kovler at Citi is even more pessimistic. He's downgrading the stock to sell and slashing his price target from $8 to $5. He feels that the market is saturated at this point, and Fitbit falling woefully short of its own guidance shows that the company doesn't have reliable visibility. If it couldn't nail its fourth-quarter numbers, can we really trust Fitbit to forecast how an entire year will play out?
Fitbit isn't dead. It has an active base of 23.2 million users, and it's arming itself with usage data. Fitbit's still the undisputed top dog in a niche that may be losing steam at the U.S. retail level, but it's making headway overseas as well as corporate wellness.
Last week's markdown was warranted. The preliminary results and guidance were terrible. However, the stock won't be range-bound in the mid-single digits for long if it rolls out a hot product or becomes a takeover target.
10 stocks we like better than Fitbit When investing geniuses David and Tom Gardner have a stock tip, it can pay to listen. After all, the newsletter they have run for over a decade, Motley Fool Stock Advisor, has tripled the market.*
David and Tom just revealed what they believe are the 10 best stocks for investors to buy right now... and Fitbit wasn't one of them! That's right -- they think these 10 stocks are even better buys.
Click here to learn about these picks!
*Stock Advisor returns as of January 4, 2017
Rick Munarriz owns shares of Fitbit. The Motley Fool owns shares of and recommends Fitbit. The Motley Fool has a disclosure policy.