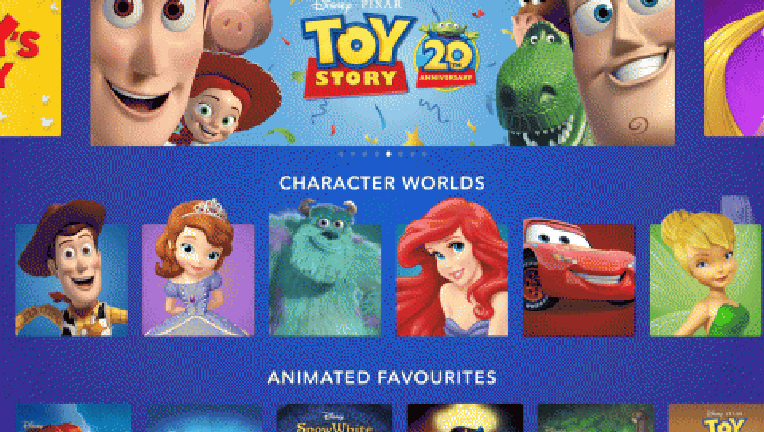 Attempting to launch the next Netflix has become a media cliche.
Nearly every broadcaster, content company, and cable channel has seemingly at least floated the idea of creating a paid streaming service. That makes sense because on the surface, it seems like an easy business. Just take whatever content you own and package it for people who want to cut the cord with cable.
If Netflix can close its third quarter with 66 million paying customers, then how hard would it be for whatever company is considering entering the space to get a few million?That's the thought process -- and it's a tempting one, on the surface. If whatever big media company can leverage a few million paying customers without having to create new content then it has a veritable goldmine.
The problem is that very few media companies own content that can compel people to pay for it outside of a cable bundle. Aside from Netflix, Hulu, HBO, and Amazon Prime Video, the only successes in the space have been niche players like Major League Baseball's MLB.TV and World Wrestling Entertainment's WWE Network.
Just owning some content and putting it on a paid streaming service is not enough. You need to have a huge archive, shows which connect with people, and content which fills a need not being met by Netflix or one of the latest players.
The streaming world's latest contender,Walt Disney's DisneyLife, checks all those boxes. And while its beginning is modest, it could actually become a player in the space.
Disney may have the content to compete with Netflix. Image source: Disney.
What is Disney doing?The company has launched a streaming movie, television, music, and more service aimed at kids. At first it's only rolling out in the United Kingdom, but the somewhat unique service clearly could eventually become a global factor.
DisneyLife leverages the company's vast content archive as well as the Disney brand's unique place in many families' lives. The new app lets users create up to six profiles, according to a press release. This lets parents and children create a custom experience for each kid (or adult) who uses the service.
There are also built-in parental controls, the ability to add as many as ten compatible devices, and tools that let parents control how much screen time kids can use. Programming includeshundreds of movies from both Disney and Pixar, over 5,000 songs, over 2,000 TV episodes, and a large library of Disney books in audio and e-book forms.
Subscriber can watch movies and TV shows and read books in five languages: English, French, German, Italian, and Spanish. They also get a free Disney app download each month and there are no in-app purchase options so kids can't run up a bill.
The service costs 9.99 pounds, which is more than the 6.99 pounds that Netflix charges. The cost may be a barrier, but it might not matter given the relationship children and families -- especially young kids -- have with Disney.
This could be a contenderDisney is in a unique position because it's the rare company which produces captivating children's content that parents either like or feel nostalgic about. Few, if any, adults have fond feeling for Dora the Explorer or Caillou, for example, but may have a warm spot for Mickey Mouse and friends.
Once kids get a little older much of Disney's content becomes all ages, especially its animated blockbusters under its own brand and the Pixar label. Disney even has Star Wars and Marvel content for older kids, teenagers, and adults.
It might be hard to justify a 9.99 pound per month price tag (about $15) once the kids age out of some of the programming, but for families with young kids Disney offers a compelling proposition -- one that arguably makes more sense than any of the other major streaming services.
This won't be quickDisneyLife Is only launching in the United Kingdom, with expansion in Europe being the company's next goal. Any launch in the United States would likely be complicated because Disney has long-term distribution deals covering streaming rights for its content (including a Netflix deal that begins in 2016).
Ultimately, though, Disney might be better off controlling its own content in streaming as it does on TV with ABC and the various Disney cable channels. Given that the company also owns ESPN, it's not hard to think that it could build on the success of a family service into a rival which challenges Netflix.
That won't happen in the U.S. any time soon, but this is the first step toward Disney challenging Netlifx for kids and maybe eventually customers of all ages.
The article Can DisneyLife Take on Netflix and Win Over Kids? originally appeared on Fool.com.
Daniel Kline owns shares of World Wrestling Entertainment. He generally loathes kids movies. The Motley Fool owns shares of and recommends Amazon.com, Netflix, and Walt Disney. Try any of our Foolish newsletter services free for 30 days. We Fools may not all hold the same opinions, but we all believe that considering a diverse range of insights makes us better investors. The Motley Fool has a disclosure policy.
Copyright 1995 - 2015 The Motley Fool, LLC. All rights reserved. The Motley Fool has a disclosure policy.