Can Barnes & Noble's Dividend Survive?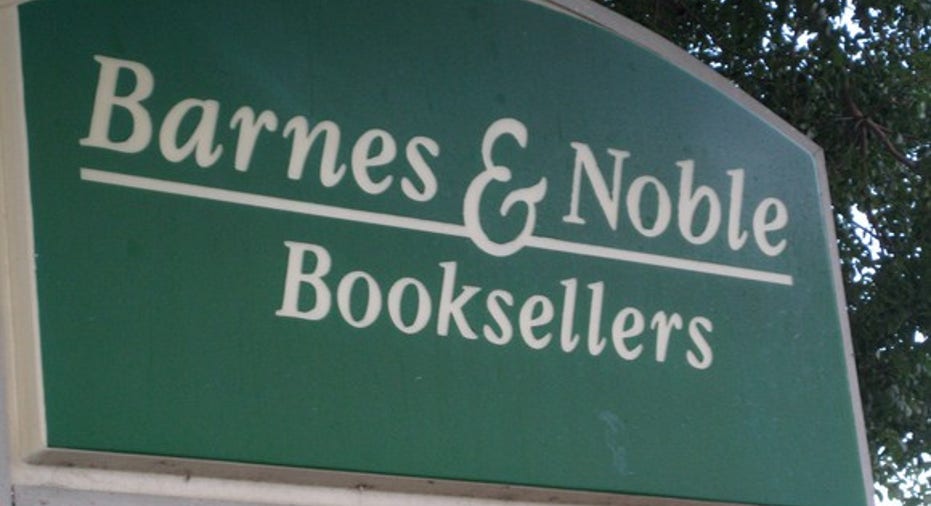 A decade ago, many predicted thatBarnes & Noble(NYSE: BKS) would bite the dust.
The nation's largest brick-and-mortar bookstore chain was fast losing share to Amazon.com(NASDAQ: AMZN). E-books were ascendant, and rival Borders would soon declare bankruptcy.
However, Barnes & Noble has endured thanks in part to diversifying into toys and games, and benefited from the recovery in interest in physical books, which, contrary to popular belief, have not succumbed to their electronic counterparts. Today, even Amazon is opening retail bookstores.
Image source: Motley Fool.
Shareholders that have stuck by the stock have not seen much growth, as it has essentially traded sideways since the recession; however, they have been rewarded with a juicy dividend payout.
The bookstore chain reinitiated its dividend in 2015 at $0.15 a quarter after suspending it four years earlier, and has maintained it since. The decision to start paying dividends came after the company spun off the college business. Today, that payout is good for a 6.7% yield.
However, there are a few reasons why that dividend may not be around forever.
1. The business continues to struggle
After gaining a virtual monopoly over the bookselling industry, Amazon has moved on to bigger things like taking over the entire retail industry. Customer traffic is down at malls and shopping centers as more Americans shop online, and that trend is continuing to pressure retailers like Barnes & Noble.
In its most recent quarter, comparable store sales plunged 8.3% due to lower traffic as well as a decline in coloring books, art supplies, and albums. Online sales increased just 2.2%, and the NOOK e-book division continued its rapid decline. The company also revised its full-year comparable store sales guidance to a 7% decline.
Despite the weak sales performance, effective cost-cutting meant that earnings per share through the first three quarters of the year were flat at $0.48. Still, declining sales at its stores is a worrying sign. If that pattern continues, profits will eventually fall as well.
2. A sky-high payout ratio
Dividends can be funded by profits, cash on the balance sheet, or debt, but of those three, only funding with profits is sustainable. Through the first three quarters of the year, Barnes & Noble paid out nearly all of its profits in dividends, with $0.45 per share in dividends and $0.48 in earnings per share. That gives it a payout ratio -- the percentage of profits it spends on dividends --of 94%.
However, those figures are skewed because of high profits in the holiday period. During the fourth quarter, analysts expect a loss of -$0.23 per share, meaning the company would have a full-year profit of $0.25, giving it a payout ratio of 240%, which is unsustainable.
Free cash flow may be a better way to measure the dividend payout ratio since dividends are paid out of cash, but even on that measure the payout ratio is still high. The bookseller had just $10.8 million in free cash flow over the last four quarters and paid out $44.3 million in dividends, giving it a payout ratio of 410%. Clearly, the company needs more profits to fund its dividends
3. Falling cash balance
Over the past year, the company's cash balance has fallen from $63.6 million to $11.6 million, while other assets on its balance sheet remained essentially the same. While larger companies have tapped the debt markets to fund dividends and share buybacks, taking advantage of low interest rates, Barnes & Noble is in a much different position with thin profits and an uncertain future.
Barnes & Noble could take on debt to continue funding its dividend, though that seems like an unwise move. If the underlying business does not improve soon, the company will likely have to slash or even suspend its dividend.
10 stocks we like better than Barnes & NobleWhen investing geniuses David and Tom Gardner have a stock tip, it can pay to listen. After all, the newsletter they have run for over a decade, Motley Fool Stock Advisor, has tripled the market.*
David and Tom just revealed what they believe are the 10 best stocks for investors to buy right now... and Barnes & Noble wasn't one of them! That's right -- they think these 10 stocks are even better buys.
Click here to learn about these picks!
*Stock Advisor returns as of April 3, 2017
Jeremy Bowman has no position in any stocks mentioned. The Motley Fool owns shares of and recommends Amazon. The Motley Fool has a disclosure policy.