Can Apple Do Anything to Overcome This Detrimental Trend?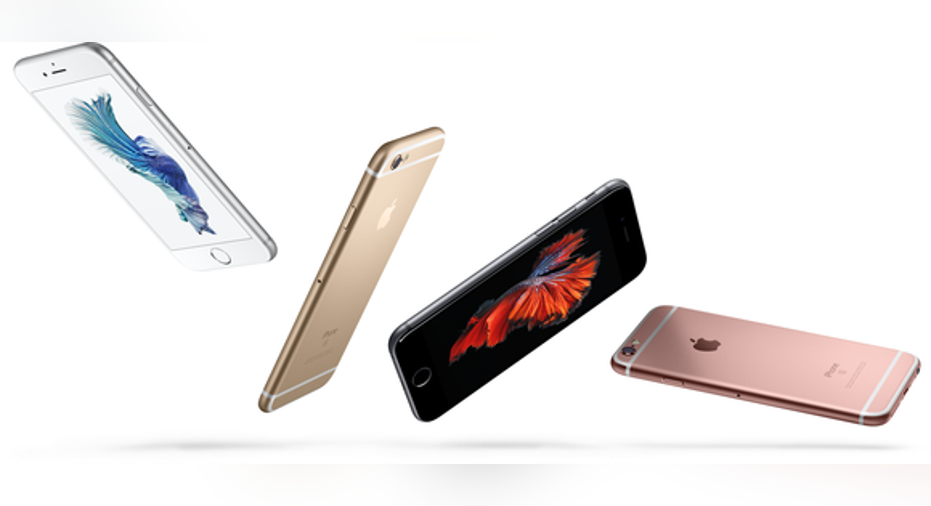 Image source: Apple.
Smartphone customers aren't upgrading their phones as much as they used to, according to a survey from BTIG. After looking at the upgrade rates at the four major carriers -- Verizon, AT&T, T-Mobile, and Sprint-- BTIG saw a clear decline in customer phone upgrades. That's bad news for Apple , says analyst Walter Piecyk.
If the upgrade cycle is indeed elongating, Apple will sell fewer iPhones per year, especially as the smartphone market becomes saturated. Apple is already experiencing the issue with the iPad, which carries a much longer life cycle compared to the iPhone. Sales of the iPad declined 19% in fiscal 2015.
With the iPhone accounting for about two-thirds of Apple's revenue last year, investors need to figure out what's going on and whether Apple can do anything to overcome this trend.
What's causing the upgrade cycle to elongate?There's no clear reason why consumers aren't upgrading their phones as often, but there are several factors that may be contributors.
The first factor is that the improvements in smartphones from year to year aren't as great as they used to be. For example, the iPhone 6s's biggest improvements were a better camera, the introduction of 3D Touch, and Live Photos. None of these improvements make it a must-own device.
What might make more of a difference, however, is the price transparency provided by new installment plans from wireless carriers. T-Mobile started the trend of doing away with smartphone subsidies, and the other major carriers have all started offering similar installment plans over the past couple years.
Not only do these plans show consumers the true cost of a smartphone, they also provide a discount if they hold onto their phone for longer. Thus, smart consumers are incentivized to pay off their final installment, and then stick with their cheaper service bill.
A factor not consideredOne more factor not considered in BTIG's survey of the four main wireless carriers are upgrades bought directly from Apple or a third party. Last year, Apple introduced its iPhone Upgrade Program, which lets consumers buy an unlocked iPhone (so it's usable on any carrier), and pay for it in installments just like the carriers.
Apple hasn't provided any details on the uptake on its program. Considering the value the plan offers in its ability to switch carriers more easily and upgrade more often, it's reasonable to expect a larger number of iPhones were bought directly from Apple in the first and second quarter of its fiscal year.
Wireless carriers were threatened by Apple's own upgrade plan, and responded with special promotions around the iPhone 6s launch. Meanwhile, other phone manufacturers, like Samsung, are experimenting with their own direct sales with installments plans. Apple and Samsung account for 72.3% of all smartphones in the U.S.
What can Apple do?The market is much tougher for Apple now than when it received the benefit of subsidies from the wireless carriers and "free" upgrades every 20 to 24 months. And while Apple will be hard pressed to overcome the trend of a longer upgrade cycle, it can still do what it's done best over the past few years -- grab market share.
Apple's share of the U.S. market has grown from 38.9% in 2013 to 43.9% today. But it's not only improving its share in the U.S., it's doing so all over the world, particularly in China. India represents another market with strong potential for huge iPhone sales. Apple is currently working to get approval to sell refurbished iPhones in the country, which would allow it to penetrate the mid-range market.
Analysts are currently expecting Apple to report negative iPhone unit sales growth for the first time ever at the end of the month, and management confirmed that it's expecting a drop as well. Until the upgrade cycle stabilizes again, Apple investors will have to rely on Apple's ability to penetrate international markets and grab further market share in order to grow sales.
The article Can Apple Do Anything to Overcome This Detrimental Trend? originally appeared on Fool.com.
Adam Levy owns shares of Apple. The Motley Fool owns shares of and recommends Apple. The Motley Fool recommends Verizon Communications. Try any of our Foolish newsletter services free for 30 days. We Fools may not all hold the same opinions, but we all believe that considering a diverse range of insights makes us better investors. The Motley Fool has a disclosure policy.
Copyright 1995 - 2016 The Motley Fool, LLC. All rights reserved. The Motley Fool has a disclosure policy.