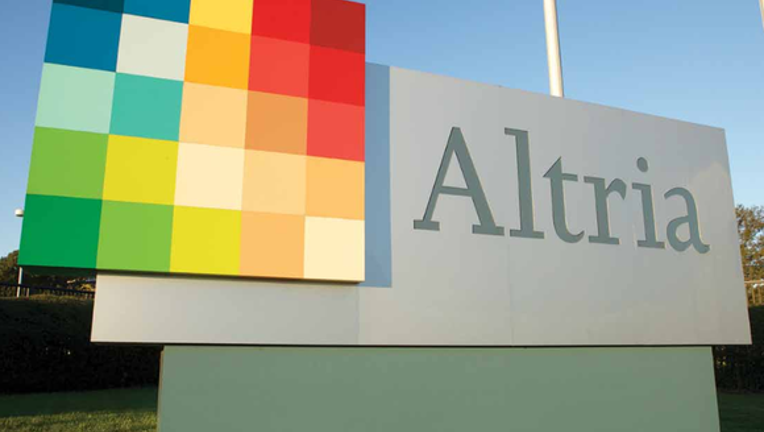 Image source: Altria.
Many investors are flocking to defensive stocks in the wake of the U.K. Brexit vote last week, and Altria Group has thus far held up exceedingly well. The tobacco giant's stock has actually climbed to levels not seen since before it spun off its international tobacco operations into a separately traded company, and Altria shareholders have confidence in its ability to weather any economic turmoil resulting from Britain's departure from the European Union.
However, if the recent stock market turbulence turns into a full-blown bear market, the question investors are asking themselves is whether Altria is a smart, bear-proof investment. Let's take a look at how Altria has fared in the past to get insight into its likely behavior in a future market downturn.
How Altria weathered the 2008 financial crisis
Altria's reputation as a defensive stock comes from the idea that demand for cigarettes and other tobacco products isn't all that responsive to changes in the economic climate. Although tobacco doesn't fall into the same category as food in terms of being an absolute necessity, consumers nevertheless tend to continue buying cigarettes and tobacco products when they can. That inelastic demand has been essential in giving Altria its long-term pricing power, and many see it as a supporting factor when times get tough in the U.S. economy.
Yet when you look at Altria's actual performance during the last bear market in 2008 and 2009, you can clearly see that the stock didn't avoid the fallout from the financial crisis.
MO Total Return Price data by YCharts.
During 2008, the tobacco giant's stock lost almost 35% of its value, even after adjusting for the company's international spinoff in the early part of the year. That was only a couple percentage points worse than the losses in the S&P 500, showing that Altria didn't really live up to its reputation for being a defensive stock.
The fundamental performance that helped Altria recover
However, when you look beyond the immediate period of the crisis, you can see that Altria did post a solid recovery in 2009 and 2010, outpacing the market. The basis for that recovery was in the fundamental performance of Altria's business.
Most of the figures you see reported for Altria show a big decline in revenue and net income after the financial crisis. However, that includes discontinued international operations that went to its spun-off subsidiary. When you adjust its results to reflect only the continuing operations of the tobacco giant's domestic Philip Morris USA segment and its smokeless tobacco and wine units, you can see a steady rise in earnings from continuing operations. Altria earned $3.13 billion from continuing operations in 2007, and even though the stock plunged precipitously over the intervening year, Altria managed to post a $3.09 billion profit from continuing operations in 2008 and $3.21 billion in 2009. That modest decline and quick recovery set the stage for more impressive future gains, and by 2014, the company had topped the $5 billion mark.
Dividends paving the way higher
One constant Altria investors enjoyed along the way was the dividend income the stock paid. At the height of the financial crisis, Altria's yield soared to around 7%, and some believed the company might have to follow in the footsteps of many large companies in reducing or suspending its payout. Yet Altria went the other way, boosting its dividend payout over that timeframe and keeping the income flowing through thick and thin.
MO Dividend data by YCharts.
Altria isn't entirely recession-proof, and the fact that it has benefited so much from lower gasoline prices over the past year and a half suggests it is vulnerable when levels of disposable income decline. Nevertheless, even though Altria stock hasn't always held its own during tough times in the stock market, Altria's underlying business has survived and even thrived. That's a rare trait long-term investors can appreciate.
The article Can Altria Protect You From the Next Bear Market? originally appeared on Fool.com.
Dan Caplinger has no position in any stocks mentioned. The Motley Fool has no position in any of the stocks mentioned. Try any of our Foolish newsletter services free for 30 days. We Fools may not all hold the same opinions, but we all believe that considering a diverse range of insights makes us better investors. The Motley Fool has a disclosure policy.
Copyright 1995 - 2016 The Motley Fool, LLC. All rights reserved. The Motley Fool has a disclosure policy.