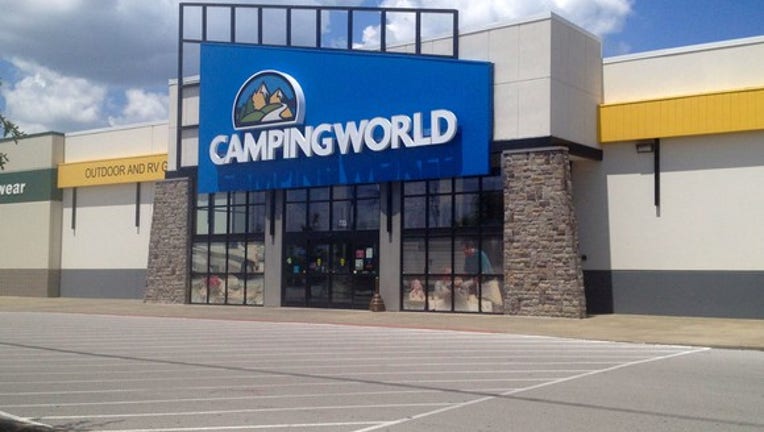 Like a camper on a freshly paved highway, life as a publicly traded company has been a smooth ride for Camping World Holdings(NYSE: CWH). The retailer of new and used recreational vehicles and related accessories went public five months ago at $22. The stock has gone on to climb higher in four of its first five months of trading, soaring 60% in that time.
Camping World faces a big test on Wednesday to report quarterly results that will hopefully help it justify its rookie year gains -- if not build on them. Analysts see Camping World closing out its fiscal year with $678.7 million during the seasonally sleepy fourth quarter, a mere 3% ahead of the $656.4 million it rang up a year earlier.Growth at Camping World has decelerated over the past year, with year-over-year revenue growth going from 14% in the first quarter to 8% in the second quarter to 5% in the third quarter.
Wall Street pros are eyeing a quarterly profit of $0.09 a share. That may be a far cry from the $0.50 a share in earnings it posted during the third quarter, but -- again -- this is a seasonal business. The summer quarter is when folks are buying RVs or servicing them between road trips.
Image source: Camping World Holdings.
Camping trip
Camping World's IPO was pretty uneventful. It went public at $22 in early October, closing at $22.50 on its first day of trading. By the end of the month, the stock was at $22.36. A half-dozen analysts initiated coverage on Camping World shortly after that, and even the bullish ones stuck to price targets in the high $20s. Camping World stock has gone on to barrel into the low $30s now.
Some of those analysts are getting cold feet. Scott Hamann at KeyBanc downgraded the stock from "overweight" to "sector weight" on Wednesday, arguing that the risk/reward balance is not as compelling as it used to be following the stock's big 60% run over the past five months.
Camping World is still worthy of investor attention. It has grown to 120 showrooms, largely through acquisitions. RV retailing is a highly fragmented market, giving Camping World an open road on the path to consolidation. It gobbled up two more indies last month, beefing up its presence in Virginia and Oklahoma in the process.
Camping World also has a unique hold on RV owners and enthusiasts. It runs Good Sam Club, the RV equivalent of AAA, with 1.7 million members. Camping World is riding the right trends. Between the graying of America and presidential policies nudging folks to travel closer to home, it won't be long before decelerating top-line growth reverses at Camping World.
10 stocks we like better than Camping World HoldingsWhen investing geniuses David and Tom Gardner have a stock tip, it can pay to listen. After all, the newsletter they have run for over a decade, Motley Fool Stock Advisor, has tripled the market.*
David and Tom just revealed what they believe are the 10 best stocks for investors to buy right now... and Camping World Holdings wasn't one of them! That's right -- they think these 10 stocks are even better buys.
Click here to learn about these picks!
*Stock Advisor returns as of February 6, 2017
Rick Munarriz owns shares of Camping World Holdings. The Motley Fool recommends Camping World Holdings. The Motley Fool has a disclosure policy.