Campbell's 4Q Profit Falls Short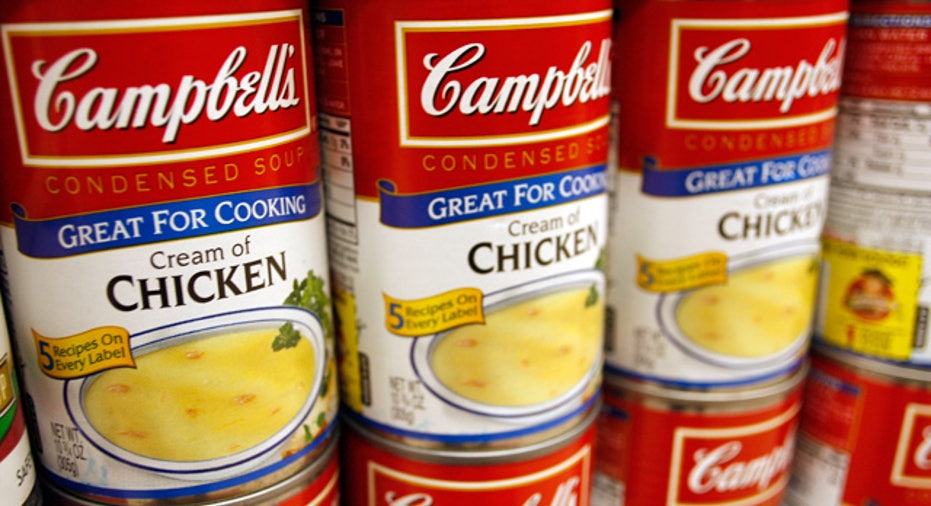 Campbell Soup, the world's largest soupmaker, reported a smaller-than-expected quarterly profit and said it was disappointed with the performance of its Campbell Fresh business, which sells fresh and organic foods.
The company's shares fell 4.5 percent in premarket trading on Thursday.
Sales in the Campbell Fresh business fell 5 percent in the fourth quarter ended July 31, declining for the first time since Campbell Soup started breaking out results of the business under a revamped operating structure in August 2015.
Campbell Fresh sales were hurt by lower sales of carrots and carrot ingredients as well as the recall of protein drinks sold by its Bolthouse Farms unit in June. The business contributed about 13 percent of total sales in the latest quarter.
"I am not pleased with the results of our fourth quarter," Chief Executive Denise Morrison said. "The performance of our Campbell Fresh business, driven predominantly by execution issues, is disappointing."
Campbell Soup has seen demand for its processed foods weaken as consumers shift to fresh foods and items perceived as healthier.
In response, the company expanded its organic and fresh food product lines, in part through acquisitions such as that of salsa maker Garden Fresh Gourmet and that of Bolthouse Farms, which sells fresh carrots, and beverages.
The net loss attributable to Campbell Soup was $81 million, or 26 cents per share, in the latest quarter, compared with a profit of $17 million, or 5 cents per share, a year earlier.
The latest quarter included a pre-tax impairment charge of $141 million related to certain operations at Bolthouse Farms.
Excluding items, Campbell Soup earned 46 cents per share, below analysts average estimate of 50 cents, according to Thomson Reuters I/B/E/S.
Net sales dipped 0.35 percent to $1.69 billion, but was in line with analysts' estimates.
(Reporting by Sruthi Ramakrishnan in Bengaluru; Editing by Savio D'Souza)