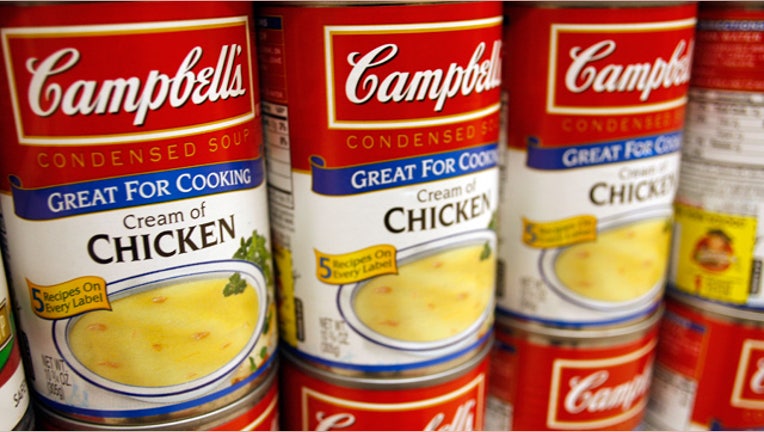 Campbell Soup said Tuesday that its profit rose above expectations as it continues to work on fixing its struggling fresh food business.
Campbell shares rose 3.8% in premarket trading.
The company said that organic sales fell 1%, hurt by its Campbell Fresh unit. In October, the company swapped out the head of its fresh-food division following a rough patch for its Bolthouse Farms carrots and refrigerated juices. Campbell said previously that poor judgment calls by management and a recall sent comparable sales tumbling.
On Tuesday, the company said it was working to rebuild capacity for Bolthouse Farms Protein drinks following the recall and that it was focused on regaining lost carrot customers over time with improved quality. Margins were hurt by increased carrot and beverage supply chain costs. The unit posted a 6% decline in revenue, but Campbell said it was working to return it to growth.
For its first quarter ended Oct. 30, Campbell posted a profit of $292 million, or 94 cents a share, compared with a year-earlier profit of $194 million, or 62 cents a share. Excluding certain items, earnings from continuing operations were $1 a share. Analysts polled by Thomson Reuters had expected earnings per share of 95 cents.
Sales were essentially flat at $2.2 billion, meeting Wall Street expectations.
Gross margin increased to 38.2% from 34.3% as productivity improvements and the benefits from cost savings initiatives were partly offset by cost inflation and Campbell Fresh costs.
In Campbell's Americas simple meals and beverages segment -- its largest -- sales fell 0.4% to $1.3 billion as gains in toddlers and children brand Plum were offset by declines in V8 beverages.
Sales for the global biscuits and snacks segment rose 2.9% to $671 million, driven by gains in Pepperidge Farm.
Write to Austen Hufford at austen.hufford@wsj.com