Campbell Profit Climbs on Legal Gain but Sales Drop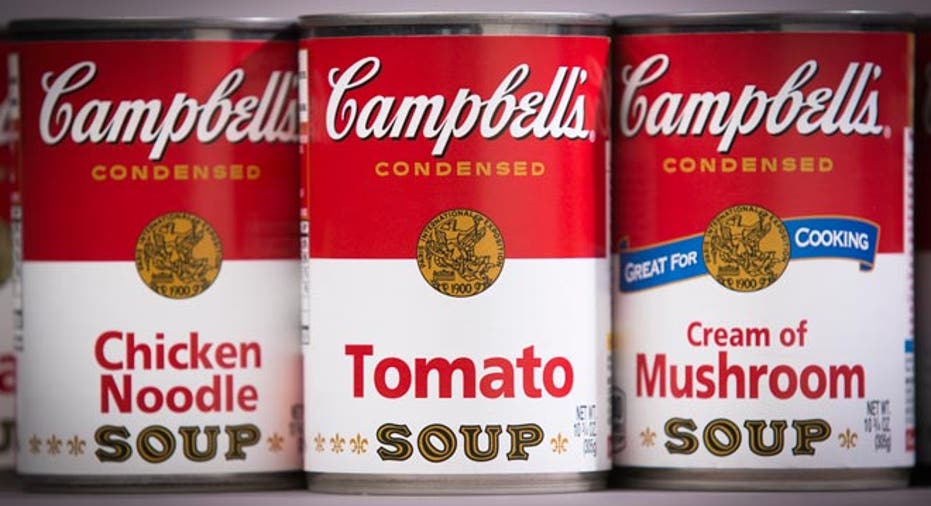 Quarterly net profit at Campbell Soup grew, the world's largest soup maker said on Friday, due to a gain from a legal settlement which helped offset a 2 percent slide in sales.
Campbell earned a net profit in its fiscal third quarter of $185 million, or 59 cents per share, up from $179 million, or 57 cents per share, a year earlier.
Adjusted for a $25 million gain from a legal settlement and other items, Campbell's earnings fell to $203 million, or 65 cents per share, from $206 million, or 66 cents per share, in the year-ago period. Wall Street analysts had expected Campbell to earn 64 cents per share.
Campbell's stock fell nearly 3 percent to $62.26 in premarket trading.
The New Jersey-based company said sales in its third quarter ended May 1 fell by 2 percent to $1.87 billion from $1.9 billion a year earlier.
Chief Executive Officer Denise Morrison said in a statement she was unsatisfied with third-quarter organic sales growth, citing a weak U.S. soup season and weather-related disruptions to the company's carrot supply.
Still, the company, which also makes Pepperidge Farm cookies and Goldfish crackers, was optimistic for the full year, expecting adjusted earnings per share to grow by 11 to 13 percent, up from a prior forecast for 9 to 12 percent growth.
(Reporting by Melissa Fares in New York; Editing by Bernadette Baum)