Campbell Cooks Up Stronger 3Q Profit, Raises Outlook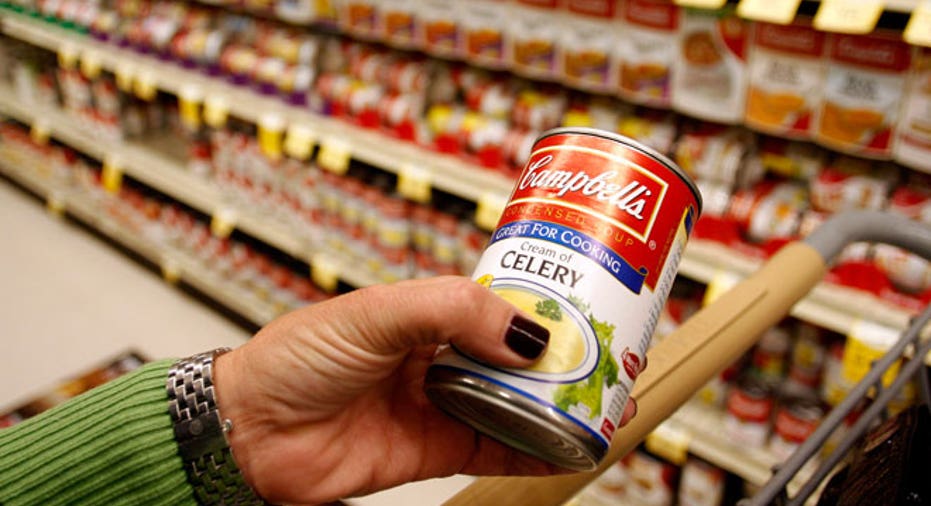 Campbell Soup (NYSE:CPB) revealed stronger-than-expected third-quarter earnings and raised its full-year outlook above analyst forecasts on Monday as its core soup business continued to expand in North America.
Campbell upped its fiscal 2013 adjusted EPS outlook to a range of $2.58 to $2.62, above the consensus view of $2.56 a share.
The surprise outlook and quarterly beat come as Campbell continues to focus on growing its core business. Each part of Campbell's soup business, including condensed, ready-to-eat and broths, climbed in the double-digit range.
The Camden, N.J.-based food company reported a 2.3% improvement in net quarterly earnings to $181 million, or 57 cents a share, compared with a year-earlier profit of $177 million, or 55 cents.
Excluding one-time restructuring charges, Campbell Soup said it earned 62 cents, topping average analyst estimates of 56 cents in a Thomson Reuters poll.
Revenue for the three-month period ended April 28 climbed 15% to $2.09 billion, beating the Street's view of $2.05 billion. The sales gain marked its largest quarterly improvement in nearly five years.
"We drove profitable growth in several of our core North American businesses through successful execution against all of the drivers of demand, including enhanced products, stronger advertising and effective in-store presence," Campbell CEO Denise Morrison said in a statement.
Shares of the world's largest soup maker were initially up 2% but have slumped nearly 1% in recent trade to $47.27.
The company said it was disappointed with the performance of certain parts of its portfolio during the quarter, including U.S. beverage, which faced ongoing softness in the juice category and heightened competition.
It also pointed to Campbell's North America Foodservice as an area in need of improvement. The business, it said, was challenged by the loss of an unnamed restaurant customer and structure shifts in the sector.