California oversight board to hold first meeting since voters approved measure 2012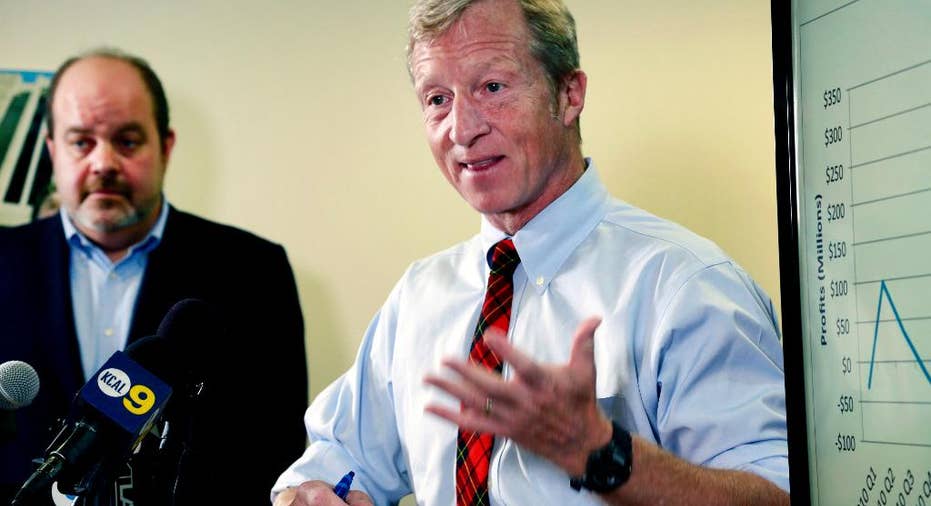 A citizens board overseeing energy efficiency projects will meet for the first time Tuesday after The Associated Press reported that the panel had yet to meet three years after California voters approved raising taxes on corporations to create clean-energy jobs.
The Proposition 39 Citizens Oversight Board was not expected to meet until October or November.
Voters approved Proposition 39 in 2012 to raise taxes on corporations and send billions of dollars to schools for energy efficiency projects. The Legislature decided to send half the money to fund clean-energy projects in schools, promising to generate more than 11,000 jobs each year.
Instead, the AP's review found only 1,700 jobs — a fraction of the promised jobs — have been created so far in three years, raising concerns about whether the money is accomplishing what voters were promised. The state also has no comprehensive list of work done or energy saved.
Senate President Pro Tem Kevin de Leon, the state Energy Commission and Tom Steyer, a billionaire and philanthropist who campaigned with a personal $30 million to pass the measure, maintain the program is on track.
School districts are applying for funding and de Leon said there is no reason the board should have to meet sooner.
"It's really too early for oversight, truth be told," the Los Angeles Democrat said last month. "It's barely getting off the ground."
He rejected calls by Democrats and Republicans to hold a legislative hearing to examine how Proposition 39 funds are being spent.
Schools have a limited window to access this pot of money for clean-energy projects. There is a 2018 deadline to request funds and a 2020 deadline to complete projects.
The AP found funding for the program is trickling in at a slower-than-anticipated rate, and more than half of the $297 million given to schools so far has gone toward consulting, energy audits and planning.
The oversight board comprises nine citizens appointed by the state treasurer, attorney general and controller with two ex-officio members from the California Energy Commission and the California Public Utilities Commission. It is tasked with reviewing expenditures, auditing the fund and maintaining transparency and accountability.
Kate Gordon, a member of the oversight board, has already defended Proposition 39, writing in a blog that the board was not supposed to meet until the state collected data on completed projects. She says the program has already saved schools over $25 million in energy costs.
Gordon is a former director of the energy and climate program at Steyer's Next Generation, an alternative energy advocacy group.